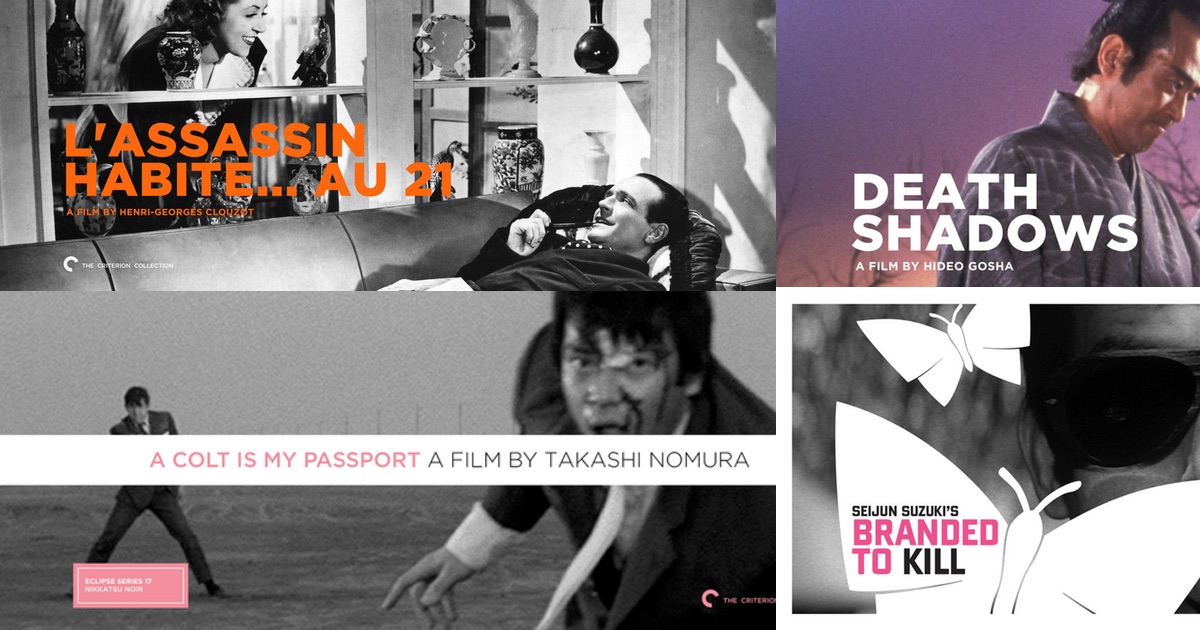 Some killer new additions to the Criterion Collection picks on Fandor this week.
Gangster. Psychopath. Hitman. No matter how they identify, or whether they're killing to live or living to kill, these anti-heroes do what they do best in cold blood, with plenty of skill and style.
---
---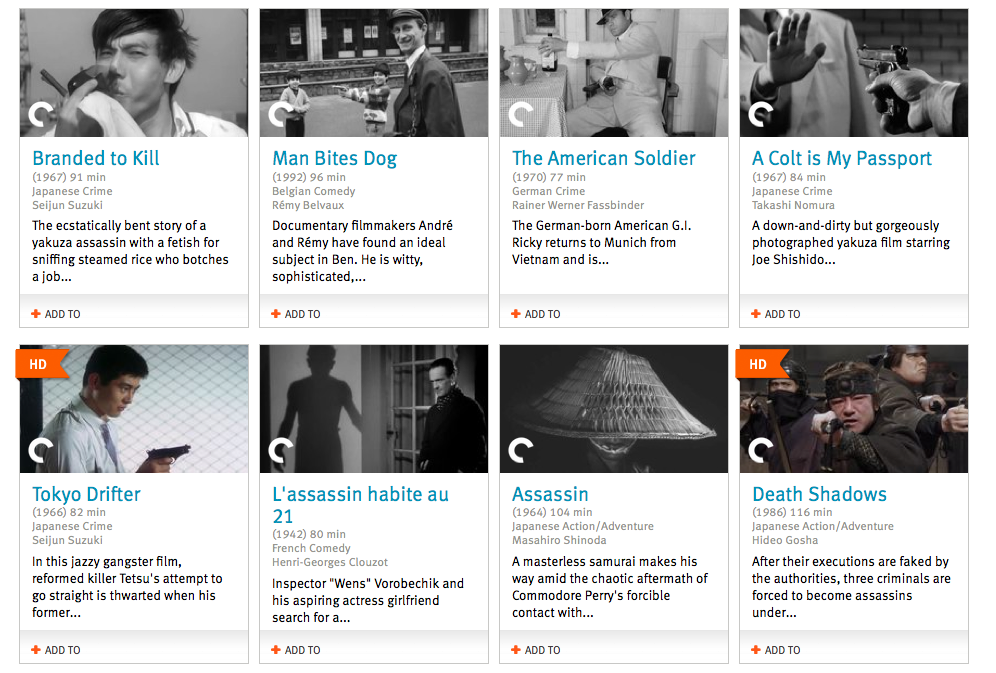 ---
The American Soldier, the German Crime film by Rainer Werner Fassbinder
The German-born American G.I. Ricky returns to Munich from Vietnam and is promptly hired as a contract killer. Rainer Werner Fassbinder's experimental noir is a subversive, self-reflexive gangster movie full of unexpected asides and stylistic flourishes, and features an audaciously bonkers final shot and memorable turns from many of the director's rotating gallery of players.
Assassin, the Japanese Action/Adventure film by Masahiro Shinoda
Masahiro Shinoda's ASSASSIN was the director's first period film, but it is hardly set in the "safety" of a past era, as its story, of a masterless samurai making his way amid the chaotic aftermath of Commodore Perry's forcible contact with Japan in 1853, seems to resonate clearly in Japan's post-World War II era. Shinoda presents a stark picture of social and political upheaval, spreading duplicity and dishonor, and the consequences of up-ending the established order in a society built on expectations of a rigid social order.
Branded to Kill, the Japanese Crime film by Seijun Suzuki
When Japanese New Wave bad boy Seijun Suzuki delivered this brutal, hilarious and visually inspired masterpiece to the executives at his studio, he was promptly fired. BRANDED TO KILL tells the ecstatically bent story of a yakuza assassin with a fetish for sniffing steamed rice (the chipmunk-cheeked superstar Joe Shishido) who botches a job and ends up a target himself. This is Suzuki at his most extreme, the flabbergasting pinnacle of his sixties pop-art aesthetic.
A Colt is My Passport, the Japanese Crime film by Takashi Nomura
One of Japanese cinema's supreme emulations of American noir, Takashi Nomura's A COLT IS MY PASSPORT is a down-and-dirty but gorgeously photographed yakuza film starring Joe Shishido as a hard-boiled hit man caught between rival gangs. Featuring an incredible, spaghetti-western-style soundtrack and brimming with formal experimentation, this is Nikkatsu at its finest.
Death Shadows, the Japanese Action/Adventure film by Hideo Gosha
After their executions are faked by the authorities, three criminals are forced to become assassins under the command of the Shogun.
L'assassin habite au 21, the French Comedy by Henri-Georges Clouzot
Inspector "Wens" Vorobechik and his aspiring actress girlfriend search for a serial killer who leaves mysterious calling cards.
Man Bites Dog, the Belgian Comedy by Rémy Belvaux, André Bonzel and Benoît Poelvoorde
Documentary filmmakers André and Rémy have found an ideal subject in Ben. He is witty, sophisticated, intelligent, well liked – and a serial killer. As André and Rémy document Ben's routines, they become increasingly entwined in his vicious program, sacrificing their objectivity and their morality. Controversial winner of the International Critics' Prize at the 1992 Cannes Film Festival, MAN BITES DOG stunned audiences worldwide with its unflinching imagery and biting satire of media violence.
Tokyo Drifter, the Japanese Crime film by Seijun Suzuki
In this jazzy gangster film, reformed killer Tetsu's attempt to go straight is thwarted when his former cohorts call him back to Tokyo to help battle a rival gang. Director Seijun Suzuki's onslaught of stylized violence and trippy colors is equal parts Russ Meyer, Samuel Fuller and Nagisa Oshima. An anything, goes, in-your-face rampage. TOKYO DRIFTER is a delirious highlight of the brilliantly excessive Japanese cinema of the sixties.