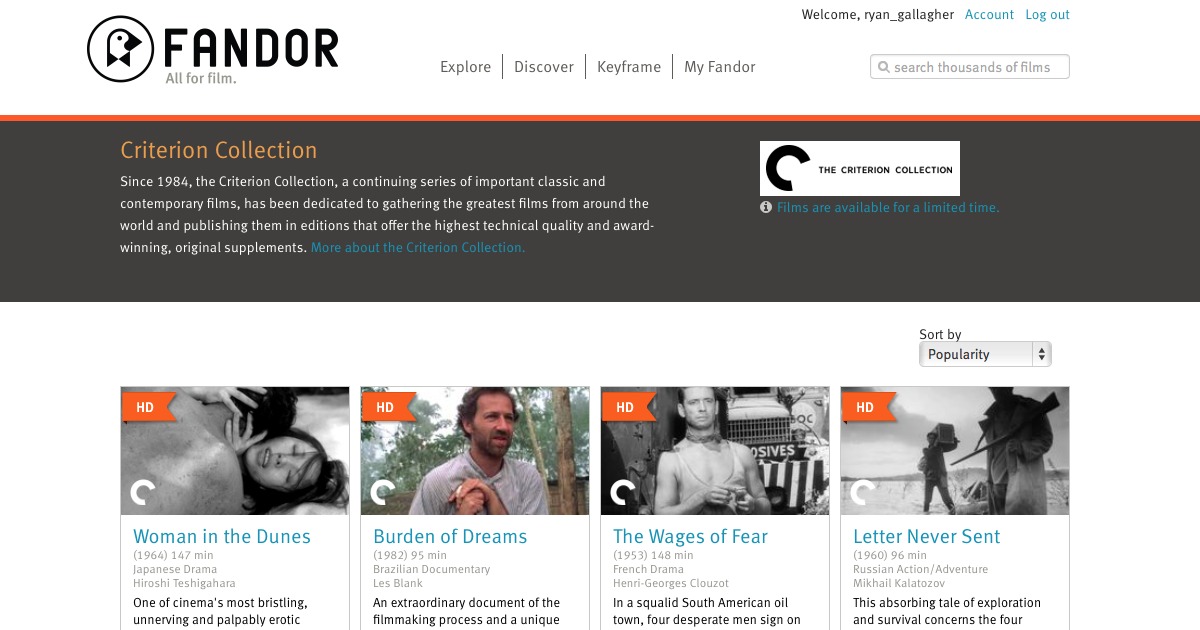 This week the folks at Fandor have curated an amazing selection of meta documentaries / alt-non-fiction films, featuring "filmmakers at work".
Poignant portraits, gutsy experiments, searing self-parodies and incredible documents, in a collection that explores the nuts, bolts, chaos and glory of cinema.
---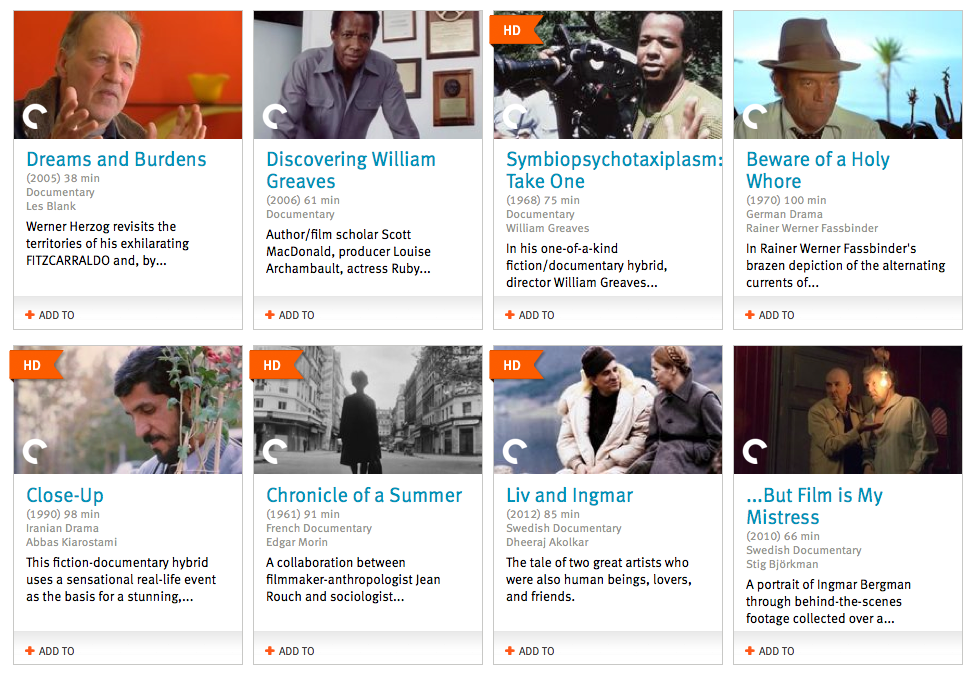 The following films will be available to stream through Fandor until January 11th.

…But Film is My Mistress, the Swedish Documentary by Stig Björkman
Director Stig Björkman creates a portrait of Ingmar Bergman through behind-the-scenes footage collected over a forty year period, as well as a testament to Bergman's lasting influence through interviews with directors Woody Allen and Olivier Assayas.
Liv and Ingmar, the Swedish Documentary by Dheeraj Akolkar
Liv Ullmann and Ingmar Bergman met in 1965 during the filming of PERSONA. LIV AND INGMAR brings together excerpts from films, still photos, archival footage and letters to tell the tale of two great artists who were also human beings, lovers and friends.

Chronicle of a Summer, the French Documentary by Edgar Morin and Jean Rouch
Few films can claim as much influence on the course of cinema history as CHRONICLE OF A SUMMER. The fascinating result of a collaboration between filmmaker-anthropologist Jean Rouch and sociologist Edgar Morin, this vanguard work of what Morin termed cinéma-vérité is a brilliantly conceived and realized sociopolitical diagnosis of the early sixties in France.

Close-Up, the Iranian Drama by Abbas Kiarostami
Internationally revered Iranian filmmaker Abbas Kiarostami has created some of the most inventive and transcendent cinema of the past thirty years, and CLOSE-UP is his most radical, brilliant work.

Beware of a Holy Whore, the German Drama by Rainer Werner Fassbinder
In Rainer Werner Fassbinder's brazen depiction of the alternating currents of lethargy and mayhem inherent in moviemaking, a film crew (played by, and not so loosely based on, his own frequent collaborators) deals with an aloof star, an abusive director, and a financially troubled production.

Symbiopsychotaxiplasm: Take One, the Documentary by William Greaves
In his one-of-a-kind fiction/documentary hybrid SYMBIOPSYCHOTAXIPLASM: TAKE ONE, director William Greaves presides over a beleaguered film crew in New York's Central Park, leaving them to try to figure out what kind of movie they're making.
Discovering William Greaves, the Documentary
Author/film scholar Scott MacDonald, producer Louise Archambault, actress Ruby Dee and filmmaker St. Clair Bourne discuss the extensive and influential documentary work of William Greaves (interspersed with interviews and scenes from his films).
an extraordinary document of the filmmaking process and a unique look into the single-minded mission of one of cinema's most fearless directors.
Dreams and Burdens, the Documentary film by Les Blank
Werner Herzog revisits the territories of his exhilarating FITZCARRALDO and, by extension, Les Blank's unparalleled making-of documentary BURDEN OF DREAMS. Two of a perfect pair become a trio.