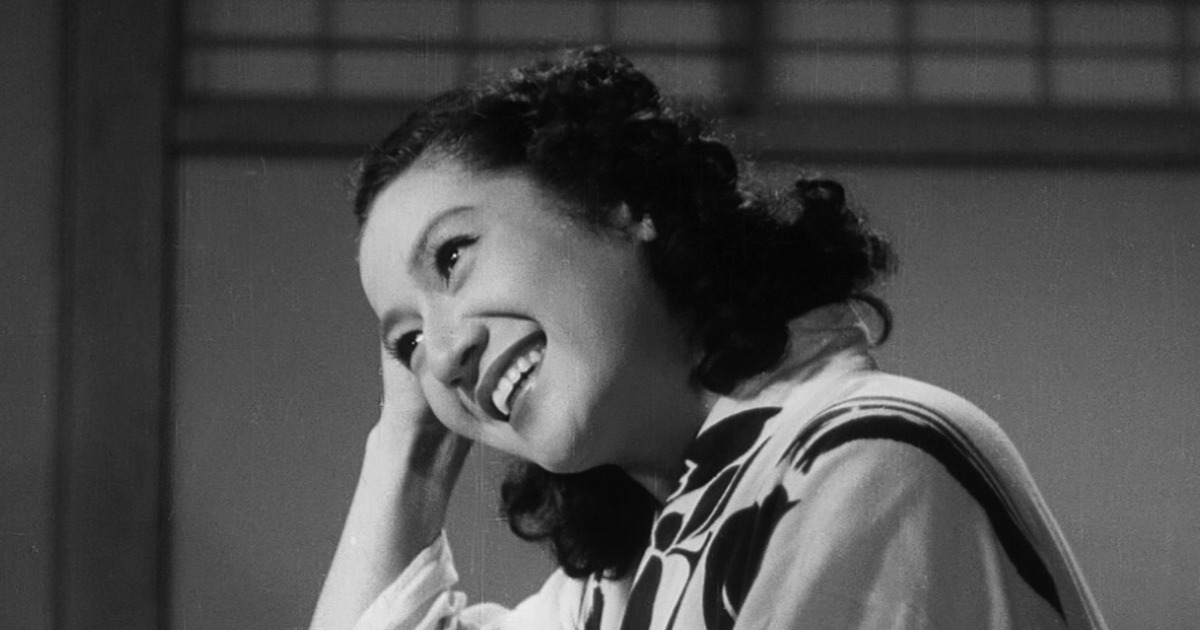 This week's batch of films from the Criterion Collection on Fandor feature the lovely and powerful Japanese actor: Setsuko Hara.
The elegant and luminous Setsuko Hara was a beloved starlet of postwar Japanese film who abruptly retired, leaving behind a legacy of quiet power and beauty.
---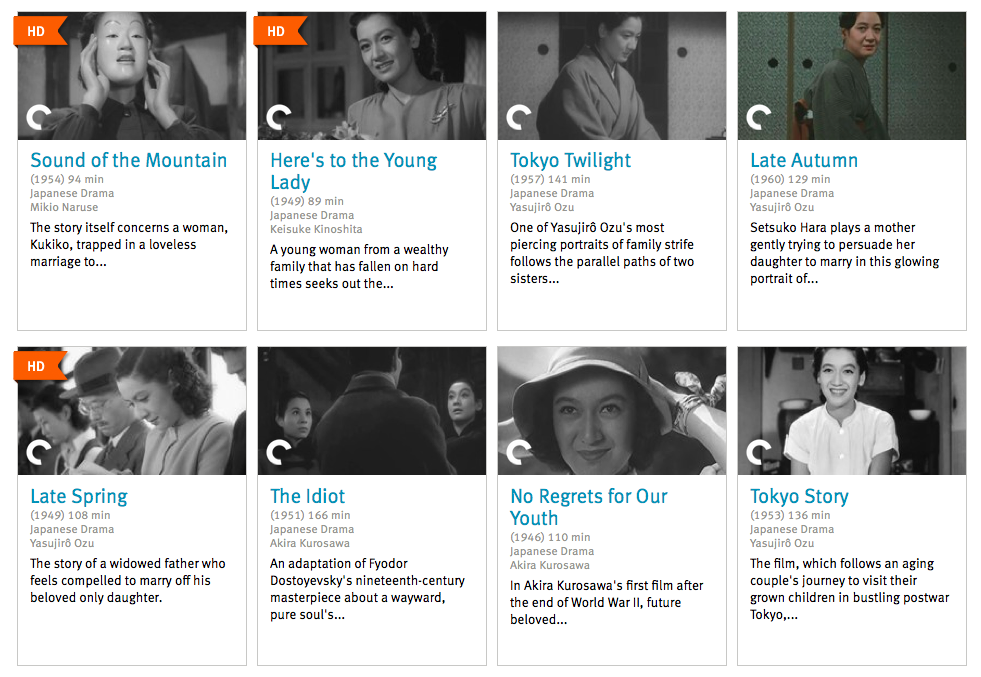 ---
Each week the folks at Fandor add a new group of Criterion Collection films to their streaming service, and are rotated out every other week.
---

Here's to the Young Lady, by Keisuke Kinoshita
A young woman from a wealthy family that has fallen on hard times seeks out the president of a car factory for a husband.

THE IDIOT, an adaptation of Fyodor Dostoyevsky's nineteenth-century masterpiece about a wayward, pure soul's reintegration into society (updated by Kurosawa to capture Japan's postwar aimlessness) was a victim of studio interference and, finally, public indifference. Today, this "folly" looks ever more fascinating, a stylish, otherworldly evocation of one man's wintry mindscape.

The great actress and Ozu regular Setsuko Hara plays a mother gently trying to persuade her daughter to marry in this glowing portrait of family love and conflict, a reworking of Ozu's 1949 masterpiece LATE SPRING.

One of the most powerful of Yasujirô Ozu's family portraits, LATE SPRING tells the story of a widowed father who feels compelled to marry off his beloved only daughter. Eminent Ozu players Chishu Ryu and Setsuko Hara command this poignant tale of love and loss in postwar Japan, which remains as potent today as ever, and a strong justification for its maker's inclusion in the pantheon of cinema's greatest directors.

No Regrets for Our Youth, by Akira Kurosawa
In Akira Kurosawa's first film after the end of World War II, future beloved Ozu regular Setsuko Hara gives an astonishing performance as Yukie, the only female protagonist in Kurosawa's body of work and one of his strongest heroes. Transforming herself from genteel bourgeois daughter to independent social activist, Yukie traverses a tumultuous decade in Japanese history.

Mikio Naruse's REPAST is a domestic drama with an intact family at its center, at least at the beginning. Stesuko Hara portrays Michiyo, a loving wife whose five-year marriage to Hatsu seems to be threatened by the visit of his young cousin Satako. The tension between them as her spouse seems to stray, and her decision about what to do, make up the substance of this intimate and beautifully acted drama.

Sound of the Mountain, by Mikio Naruse
Mikio Naruse's THE SOUND OF THE MOUNTAIN was one of the director's personal favorites among his own movies. The story itself concerns a woman, Kukiko, trapped in a loveless marriage to Otto, living as a virtual servant to her in-laws. The one solace she has is the sensitivity of her father-in-law, who tries to better her life in increasingly bold ways. But matters become even more complicated when Kukiko finds herself pregnant, and decides to end the pregnancy without ever revealing her condition.

A profoundly stirring evocation of elemental humanity and universal heartbreak, TOKYO STORY is the crowning achievement of the unparalleled Yasujirô Ozu. The film, which follows an aging couple's journey to visit their grown children in bustling postwar Tokyo, surveys the rich and complex world of family life with the director's customary delicacy and incisive perspective on social mores. Featuring lovely performances from Ozu regulars Chishu Ryu and Setsuko Hara, TOKYO STORY plumbs and deepens the director's recurring theme of generational conflict, creating what is without question one of cinema's mightiest masterpieces.

Tokyo Twilight, by Yasujirô Ozu
One of Yasujirô Ozu's most piercing portraits of family strife, TOKYO TWILIGHT follows the parallel paths of two sisters contending with an absent mother, unwanted pregnancy, and marital discord.