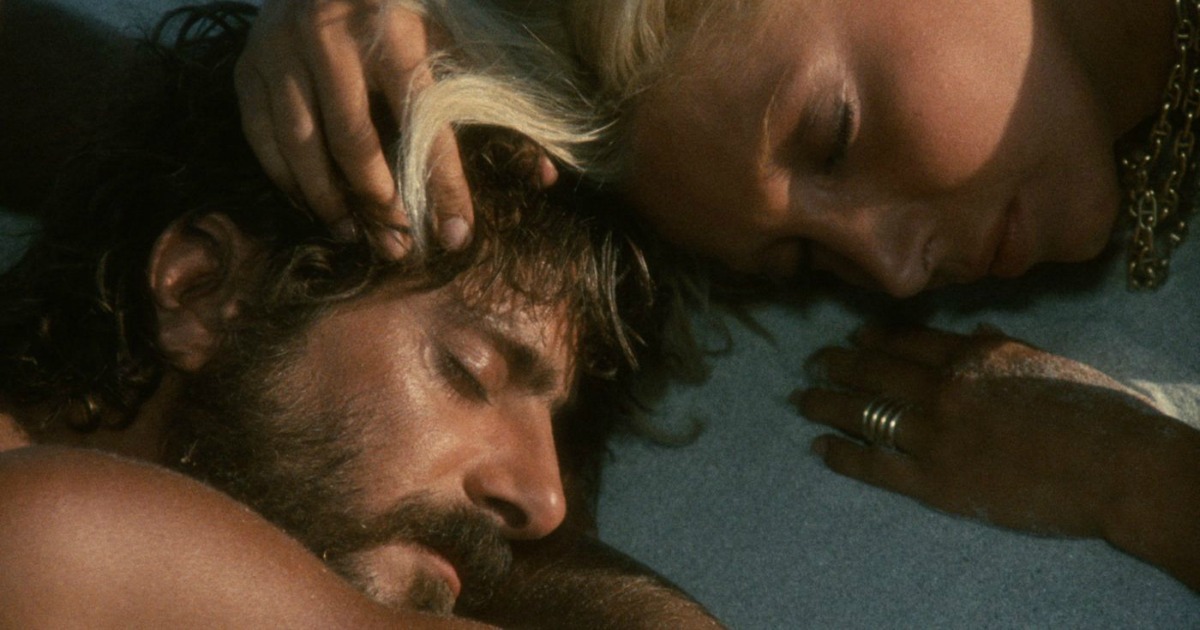 As part of the relaunching of New York's own Quad Cinema, the city will be seeing its most extensive and exciting retrospective of one of Italian cinema's great unsung legends.
Known to most as the director of that one movie that Madonna would remake with then-hubby Guy Ritchie, the Swept Away director Lina Wertmuller is the subject of this important new retrospective entitled Female Trouble. Running from April 14-30, the retrospective spans the director's illustrious career which saw her begin as an apprentice for legendary filmmaker Federico Fellini and ultimately become the first female filmmaker every nominated for the Best Director Oscar at the Academy Awards.
Included in this series are a vast number of films, split up between new restorations from Kino Lorber which are making their world premiere as part of this retrospective as well as a handful of rare 35mm prints imported, totalling 14 films (including Fellini's 8 ½, which she apprenticed on.
---
---
Most notably, the retrospective will include a world premiere of a gorgeous new 2K restoration of her seminal work, the aforementioned Swept Away. Starring her muses Mariangela Melato and the never-more-handsome Giancarlo Giannini, the film is Wertmuller's sly and sexually charged spin on The Bard's Taming of the Shrew, finding Giannini and Melato stranded on a deserted island. A battle of class as much it is sex, Wertmuller's entire world view can be seen in this picture. Deliciously kinky, the film oozes the type of taboo sexuality that Wertmuller's films would become best known and so controversial for, cutting that very eroticism with politically charged satire and commentary.
Made 12 years later and starring her most oft-used actress, Summer Night is a personal highlight here. Billed as a companion piece to Swept Away, the film once again finds Melato locked in an isolated battle of the sexes, this time with the breathtaking Michele Placido. Taking on the role of an aristocrat, Melato's character, draped in Valentino, kidnaps Placido and holds him hostage, delving into the deepest reaches of human sexual perversion. Again a wry meditation on sexual and class politics, Night is an impressive feat of film making, a gorgeous and expertly crafted picture that is as gleefully erotic as it is wonderfully esoteric.
That's the central theme of all of Wertmuller's films, or at least her very best work. Throughout her career, Wertmuller's pictures entwined cinema, sex and politics into one web. Think Fellini if instead of The Church, the ire of her work was the patriarchy and upper class, Wertmuller's films are grandiose, oozing melodrama and as baroque as anything cinema has ever truly seen. This is rarely seen in any more distilled way than in her Oscar nominated Seven Beauties. The story of a man who, after accidentally taking the life of one of his seven sisters' lovers, ultimately finds himself in a concentration camp in need of staying alive by way of seduction of a Nazi commandant. Arguably one of her most controversial works, she would become the first female filmmaker nominated for Best Director with this film, and it's easy to see why. One of her biggest and most beautiful films, this farcical tale of sex and politics is also one of Wertmuller's most emotionally moving pictures. Perfectly distilling Wertmuller's baroque sense of style, bombastic humor and wonderful handle of tone, Seven Beauties is a weirdly profound film despite the premise of what would otherwise be a near insufferable farce.
However, what better way to truly get to understand a filmmaker's world view than to hear it straight from the source. That's what the centerpiece of this new series attempts to do. Entitled Behind The White Glasses, Valerio Ruiz taps not only Wertmuller herself but oft-collaborators and fans including Giancarlo Giannini, Sophia Loren and even Martin Scorsese to tell the story of the 88-year-old auteur who went from Fellini's assistant to one of cinema's true raconteurs. A classically structured bio-documentary, the film may not hold the same sense anarchic energy as its subject's, but this is an entertaining and rightfully dense meditation on an artist who has gone relatively unsung within critical circles. A look at her life and work, Glasses is a playful and engrossing documentary that will begin a week-long exclusive run at The Quad starting on April 21.
For more information and tickets, go to The Quad.