One of the most important Italian screenwriters in cinema history is set to be the subject of a new art exhibition in Moscow.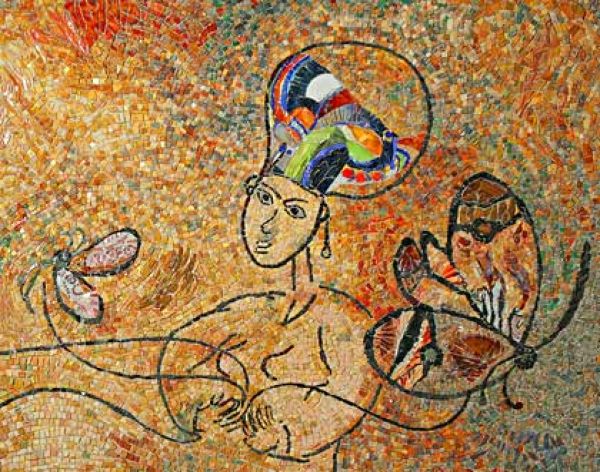 According to The Voice Of Russia, screenwriter/playwright/poet and painter Tonino Guerra will be the subject of a new exhibition opening just in time to celebrate his 90th birthday. The exhibition will display 25 paintings, ceramic tiles, and also furniture that the author made himself. Regarding his screenwriting work, he is best known for working with the likes of Michelangelo Antonioni and Federico Fellini.
Those who know the Criterion Collection will also know this name quite well. He wrote the screenplays for L'avventura, Amarcord, And The Ship Sails On, L'eclisse, and the upcoming release, Red Desert. He's a 6 time Oscar winer, 8 time Golden Palm winner, and just an all around legend within the world of film.
While I am quite sad that this will not be showing here in the states, it is good to see such a big legend get his just due. He is a legendary screenwriter, having penned screenplays to some of my all time favorite films like Amarcord and Blowup, so this is definitely a justly deserved retrospective on the life, and art of one of film's most storied writers.
Source: The Voice Of Russia