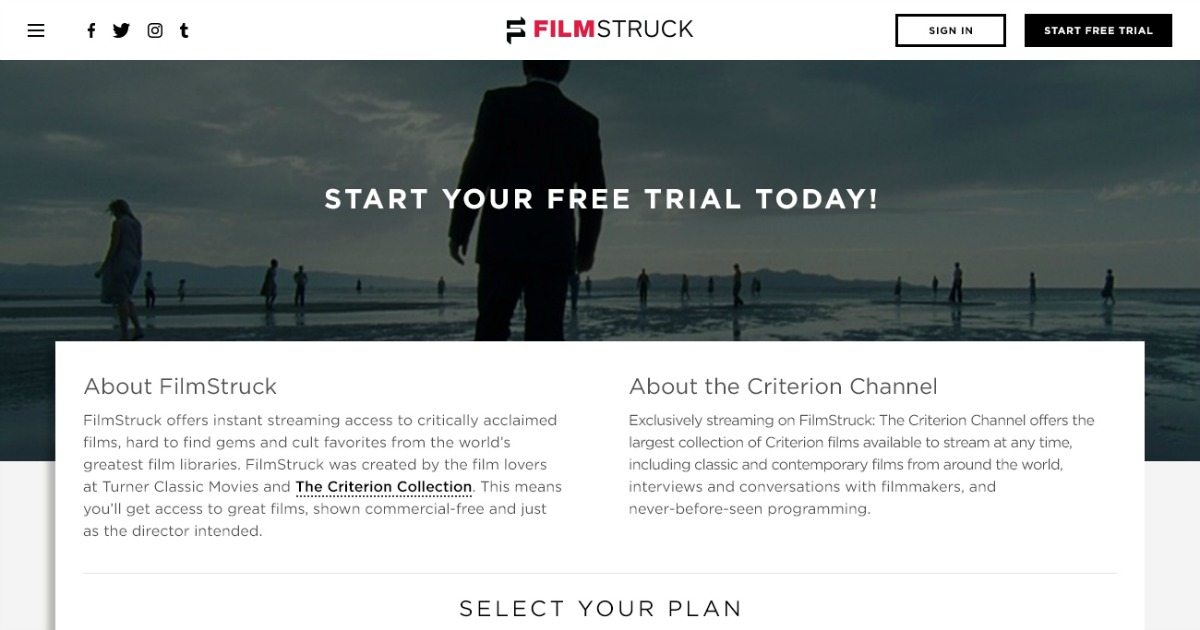 [Update] FilmStruck has announced that the service will launch on October 19th. They've also specifically mentioned that there will not be an app for the Roku when they launch, but that it will likely arrive in 2017.

Earlier tonight, the folks at Turner announced the pricing levels for the upcoming FilmStruck streaming service. The service was unveiled back in April, along with the news that the Criterion Collection would be moving away from their exclusive deal with Hulu.

The basic service will be priced at $6.99 per month, which will get you:
A constantly refreshed library of hard to find & critically acclaimed films.
Rare footage & special features.
Streaming access anytime, from anywhere.
You will have access to some films from the Criterion Collection with that base level, but these options will rotate in and out. In addition to the Criterion Collection, there will be films from studios such as: Flicker Alley, Icarus, Kino, Milestone and Zeitgeist, "along with movies from Hollywood's major movie studios including Warner Bros".
The next level up will get you The Criterion Channel. For $10.99 per month you get "everything that comes with the FilmStruck plan, plus":
Largest collection of Criterion films available to stream at any time
Exclusive Criterion original bonus content.
Exclusive contemporary & previously unavailable films.
There will also be an option to pay $99 as a yearly fee, saving you $30.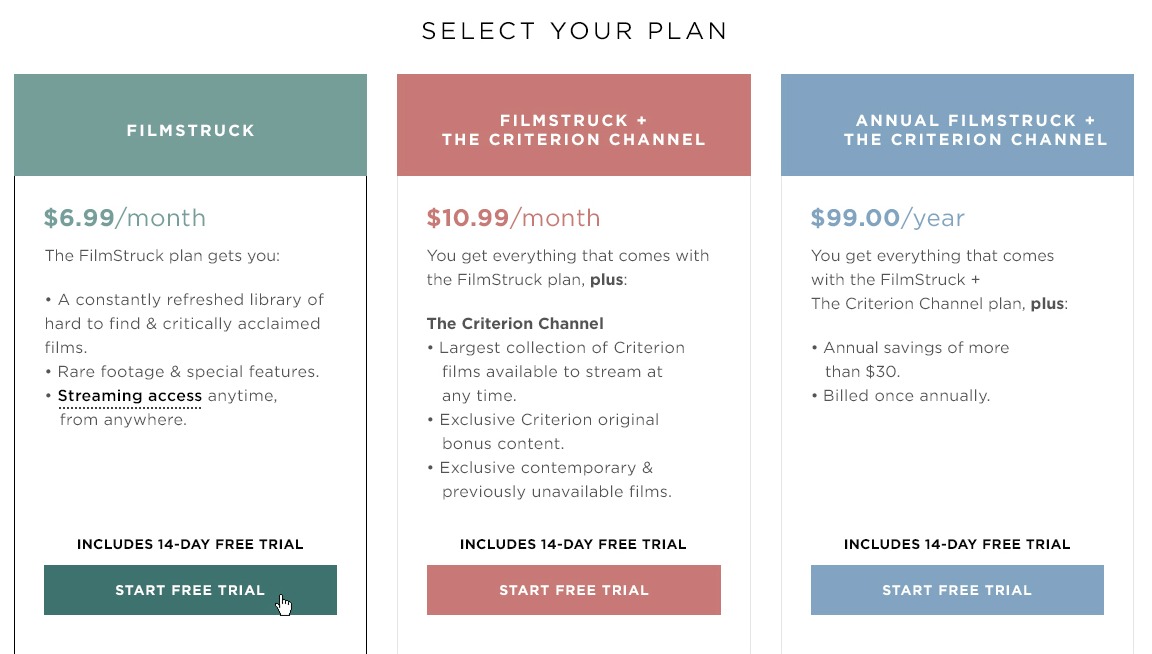 We've been discussing the potential pricing options for FilmStruck ever since it was announced, and I think these plans are exactly what I was hoping for. We knew that The Criterion Channel would be an additional cost, but were unsure as to how much more we'd be spending. I'm very comfortable with spending $99 per year to have access to the entire Criterion library. I can't wait to see what the final service looks like.
At this point, we still don't have a firm launch date, but all signs are pointing to an October release. Criterion's films will still be available on Hulu through next month (according to Peter Becker's blog post on The Current).
Source: Turner