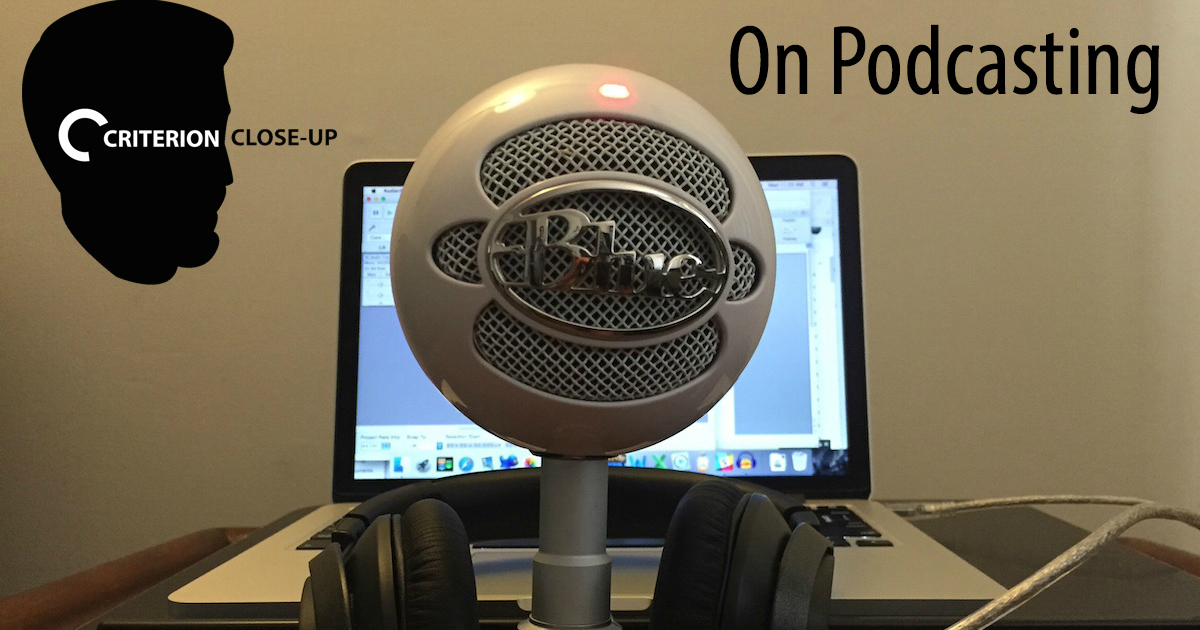 Podcast: Download (Duration: 1:19:50 — 73.4MB)
Mark and Aaron are joined by JD and Brendan from InSession Film Podcast to discuss the world of film podcasting. We talk about what led us to this new medium, how the community embraces and enhances it, and how much of an impact it has on our lives. We compare it to the terrestrial radio days, and marvel at how much more captivating "friends talking to each other" can be.
Subscribe to the podcast via RSS or in iTunes
---
Episode Links & Notes
Special Guest: JD Duran and Brendan Cassidy from InSession Film Podcast. You can find them on Twitter and Facebook.
0:00 – Intro & Welcome
2:10 – JD and Brendan's Criterion Connection
11:15 – JD and Brendan on the recent Criterion releases
14:30 – Fat Girl recap
17:00 – Trust the West
19:00 – Podcasting Discussion
Episode Credits
---
Next time on the podcast: The Gross-Out Episode!