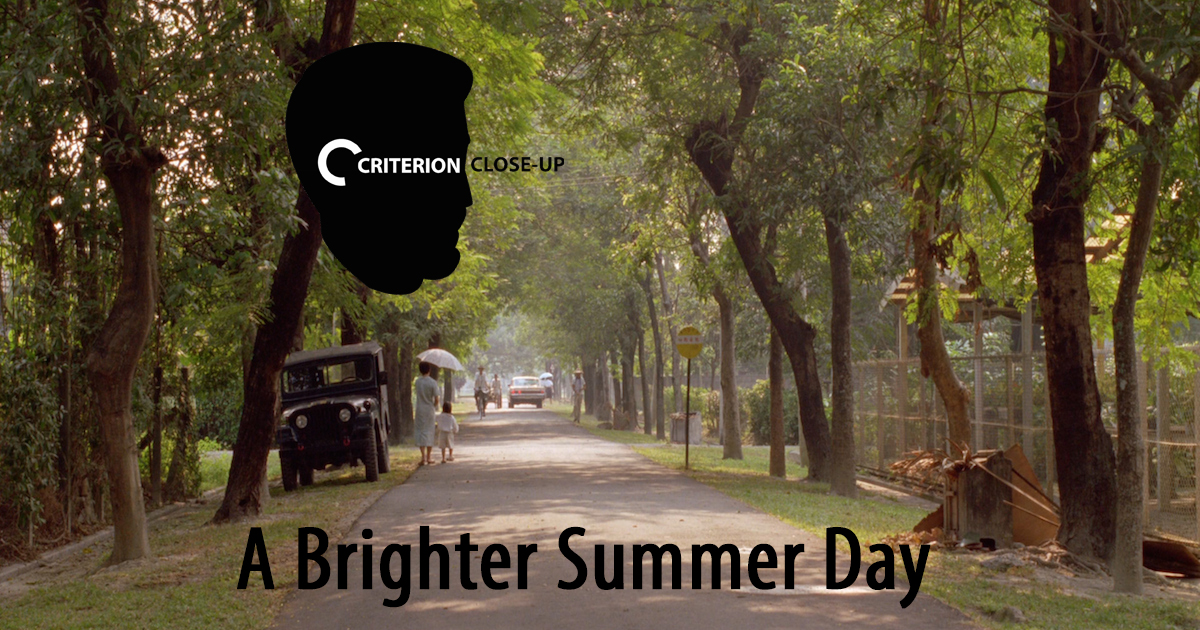 Podcast: Download (Duration: 1:39:21 — 91.2MB)
Mark and Aaron are joined by Scott Nye to hash out the intricate themes, history, and nuance of Edward Yang's A Brighter Summer Day. Given the length and depth of the film, we explored it in detail, distilling the cultural and societal clashes that took place in a pivotal period of Chinese and Taiwanese history. We also compare it to what is considered Yang's other masterpiece, Yi Yi, and we touch on the New Taiwanese Cinema movement.
About the film:
Among the most praised and sought-after titles in all contemporary film, this singular masterpiece of Taiwanese cinema, directed by Edward Yang, finally comes to home video in the United States. Set in the early sixties in Taiwan, A Brighter Summer Day is based on the true story of a crime that rocked the nation. A film of both sprawling scope and tender intimacy, this novelistic, patiently observed epic centers on the gradual, inexorable fall of a young teenager (Chen Chang, in his first role) from innocence to juvenile delinquency, and is set against a simmering backdrop of restless youth, rock and roll, and political turmoil.

Buy The Films On Amazon:
Episode Links & Notes
Special Guest: Scott Nye from CriterionCast and Battleship Pretension. You can follow him on Twitter.
0:00 – Hello and Welcome Scott
2:25 – Scott's Criterion Connection
5:10 – Film School in a Cast
8:00 – A Brighter Summer Day
25:00 – Spoiler Warning
1:14:45 – Ratings. No spoilers.
Episode Credits
---
Next time on the podcast: In a Lonely Place, Bogie Films