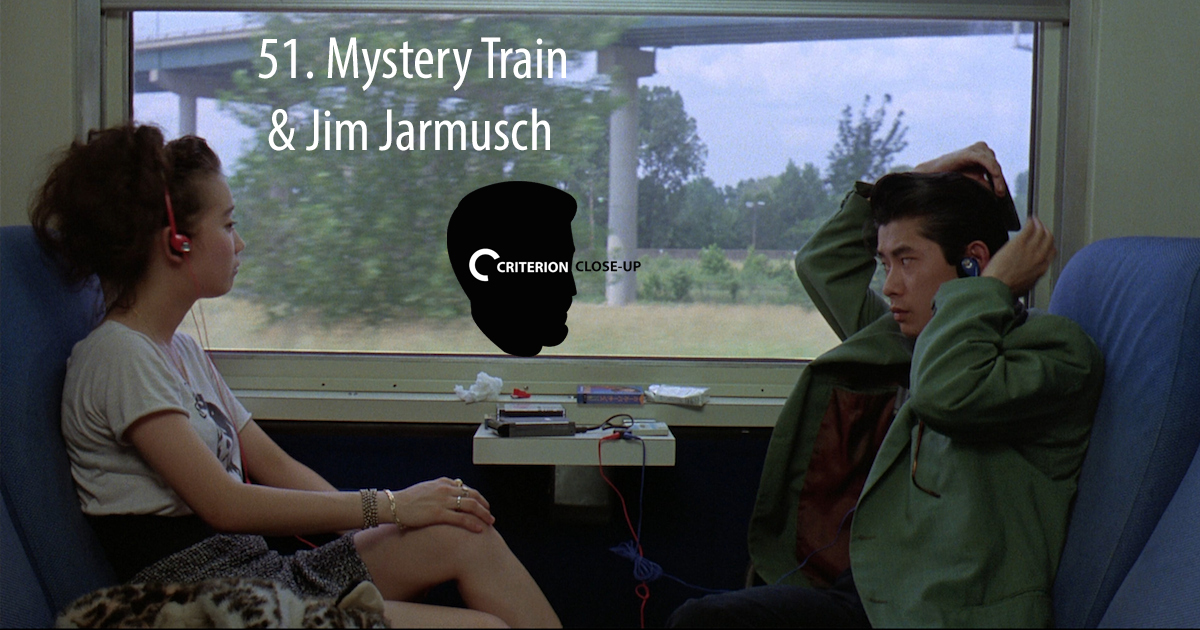 Podcast: Download (Duration: 1:43:23 — 94.9MB)
Mark and Aaron are joined by Marcus Pinn to explore the filmography of Jim Jarmusch, beginning with Mystery Train (1989). We explore the triple storyline, the coalescence of the director's indie experience and arthouse sensibilities, and the film's sense of place. We then dive into his library and style, and choose our five favorite Jarmusch films.
About the film:
Aloof teenage Japanese tourists, a frazzled Italian widow, and a disgruntled British immigrant all converge in the city of dreams—which, in Mystery Train, from Jim Jarmusch, is Memphis. Made with its director's customary precision and wit, this triptych of stories pays playful tribute to the home of Stax Records, Sun Studio, Graceland, Carl Perkins, and, of course, the King, who presides over the film like a spirit. Mystery Train is one of Jarmusch's very best movies, a boozy and beautiful pilgrimage to an iconic American ghost town and a paean to the music it gave the world.
---
Buy The Films On Amazon:
Special Guest: Marcus Pinn from Pinnland Empire. You can follow him on Twitter.
2:15 – TIFF talk with Marcus
17:40 – Criterion Connection "Shelved"
19:00 – Mystery Train
1:01:00 – Jim Jarmusch
Episode Credits
---
Next time on the podcast: Carnival of Souls