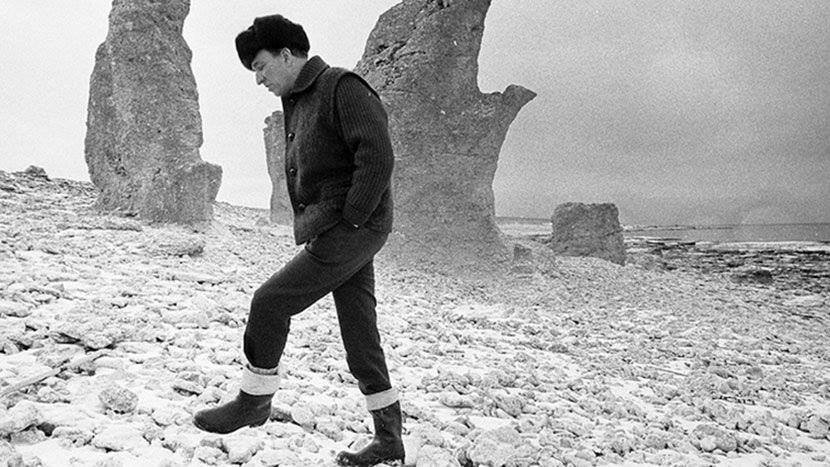 Podcast: Download (Duration: 3:52:30 — 286.0MB)
Criterion Reflections is David Blakeslee's ongoing project to watch all of the films included in the Criterion Collection in chronological order of their original release. Each episode of this second season of the podcast features conversations with a variety of guests offering insights on movies that originally premiered in 1970 and were destined to eventually bear the Criterion imprint. In this episode, David is joined by Aaron West, Jon Laubinger, Jason Beamish, Josh Hornbeck, Doug McCambridge, Derek J. Power, William Remmers, Jordan Essoe and Robert Taylor to discuss a selection of short films released in 1970. Titles include: Ingmar Bergman's Fårö Document, Stuart Cooper's A Test of Violence, Stan Brakhage's The Machine of Eden, Hollis Frampton's Zorns Lemma, and David Lynch's The Grandmother.
Episode Time Markers
Introduction: 0:00:00 – 0:02:19 feat. "Get Ready" – Rare Earth
Fårö Document 0:02:20 – 0:31:55
A Test of Violence 0:31:56 – 0:51:37 feat. "War" – Edwin Star & "Lay Down (Candles in the Rain)" – Melanie
The Machine of Eden 0:51:38 – 2:07:37 feat. "Hitchin' a Ride" – Vanity Fare, "Looking Out My Back Door" – Creedence Clearwater Revival, "Walk a Mile in My Shoes" – Joe South, & "Express Yourself" – Charles Wright and the Watts 103rd St. Rhythm Band
Zorns Lemma 2:07:38 – 2:49:58 feat. "ABC" – The Jackson 5
The Grandmother 2:49:59 – 3:52:30 feat. "Mama Told Me Not to Come" – Three Dog Night & "Thank You (Falettinme Be Mice Elf Agin)" – Sly and the Family Stone  
Fårö Document
Guests: Aaron West, Jon Laubinger
A Test of Violence
Guests: Jason Beamish, Derek J. Power
The Machine of Eden
Guests: Josh Hornbeck, , Jason Beamish, Doug McCambridge, Derek J. Power
Guests: William Remmers, Derek J. Power
The Grandmother
Guest: Jordan Essoe, Derek J. Power, William Remmers, Robert Taylor
PREVIOUSLY:
UP NEXT:
More!
Contact Us: