Podcast: Download (37.1MB)
In Episode 79 of the CriterionCast, Moises Chiullan, James McCormick, and special guest Damon Houx discuss Sam Peckinpah's Straw Dogs. They also discuss the week's Criterion Collection related news, and new releases.
---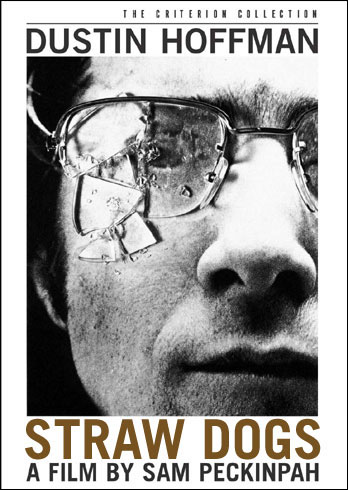 ---
What do you think of the show? Please send your feedback to [email protected], call their voice mail line @ 209.877.7335, follow them on twitter @CriterionCast, or comment on their blog, CriterionCast.com.
Thank you again for listening. Don't forget to subscribe to the podcast and leave your reviews in iTunes.
Next week on the podcast we'll be covering Robert Epstein and Richard Schmiechen's The Times Of Harvey Milk.
Shownotes:
00:28 '" 00:58 '" Sneak Previews, Fatboy Roberts
00:58 '" 01:55 '" Introductions
News:
04:50 '" 09:44 '"Hulu Plus / Playstation Network
09:45 '" 13:25 – Ozu Prints / Melancholia Poster
13:25 '" 21:49 – Showing Blu-rays instead of 35mm prints
Criterion Collection New Release Discussion:
21:50 '" 31:14 '" Criterion Collection New Releases '" Blow Out, Fear And Loathing In Las Vegas, Fat Girl, Smiles Of A Summer Night, Solaris, Pale Flower, and Something Wild.
Main Discussion:
31:14 '" 1:14:07 '" Straw Dogs Discussion
Wrap Up:
1:14:08 '" 1:20:02 '" Credits
1:20:03 '" 1:20:32 '" Meatlocker '" Fatboy Roberts