Podcast: Download (43.1MB)
This is the podcast dedicated to the Criterion Collection.  Ryan Gallagher,  James McCormick, and Travis George are joined by West Anthony to  discuss Criterion News & Rumors and Criterion New Releases, they also analyze, discuss & highlight Criterion # 319 Akira Kurosawa's 1960 film, The Bad Sleep Well.
---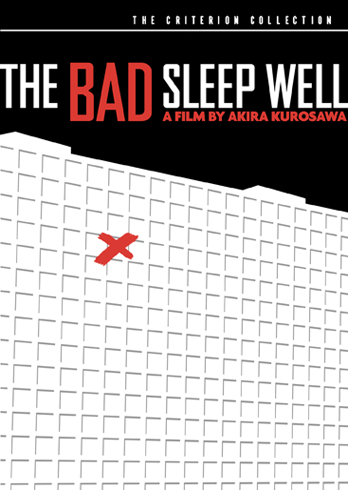 ---
What do you think of the show? Send your feedback to [email protected] or call their voicemail line @ 209-877-7335 or follow them on twitter @CriterionCast or comment on their blog, http://CriterionCast.com.
Thank you for listening. Don't forget to subscribe to the podcast and please leave your reviews in their iTunes feed.
Our next episode they will highlight and discuss Criterion # 404 Byron Haskin's  1964 film, Robinson Crusoe On Mars.
---
---
---
---
Show Notes:
News Discussed
Gunnar Fischer Passes Away
Krzysztof Kieślowski Three Colors Trilogy
Hulu / Criterion additions
Expiring Criterion titles on Netflix
Barnes And Noble / Criterion sale
Steven Soderberg / Contagion
September 2011 Criterion Collection Titles
New Releases
Kiss Me Deadly
Matarazzo Eclipse Set