Podcast: Download (42.1MB)
This week on the podcast, the team continues their month-long arc of Technicolor films by discussing Luchino Visconti's 1963 film, The Leopard.
They also discuss the foreign Oscar shortlist (this was recorded before the final nominees were announced), the April titles, the January titles, and a few other things.
Film discussion begins at around the 36 minute mark
About the film:
Making its long-awaited U.S. home video debut, Luchino Visconti's The Leopard (Il Gattopardo) is an epic on the grandest possible scale. The film recreates, with nostalgia, drama, and opulence, the tumultuous years of Italy's Risorgimento'"when the aristocracy lost its grip and the middle classes rose and formed a unified, democratic Italy. Burt Lancaster stars as the aging prince watching his culture and fortune wane in the face of a new generation, represented by his upstart nephew (Alain Delon) and his beautiful fiancée (Claudia Cardinale). Awarded the Palme d'Or at the 1963 Cannes Film Festival, The Leopard translates Giuseppe Tomasi di Lampedusa's novel, and the history it recounts, into a truly cinematic masterpiece. The Criterion Collection is proud to present the film in two distinct versions: Visconti's original Italian version, and the alternate English-language version released in America in a newly restored special edition.
Buy The Film On Amazon: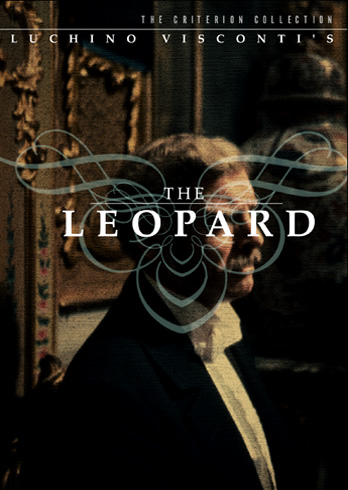 Netflix Link / Not currently available on Hulu
Clip:
---
Episode Links:
---
Next week on the podcast: Michael Powell And Emeric Pressburger's The Tales Of Hoffman