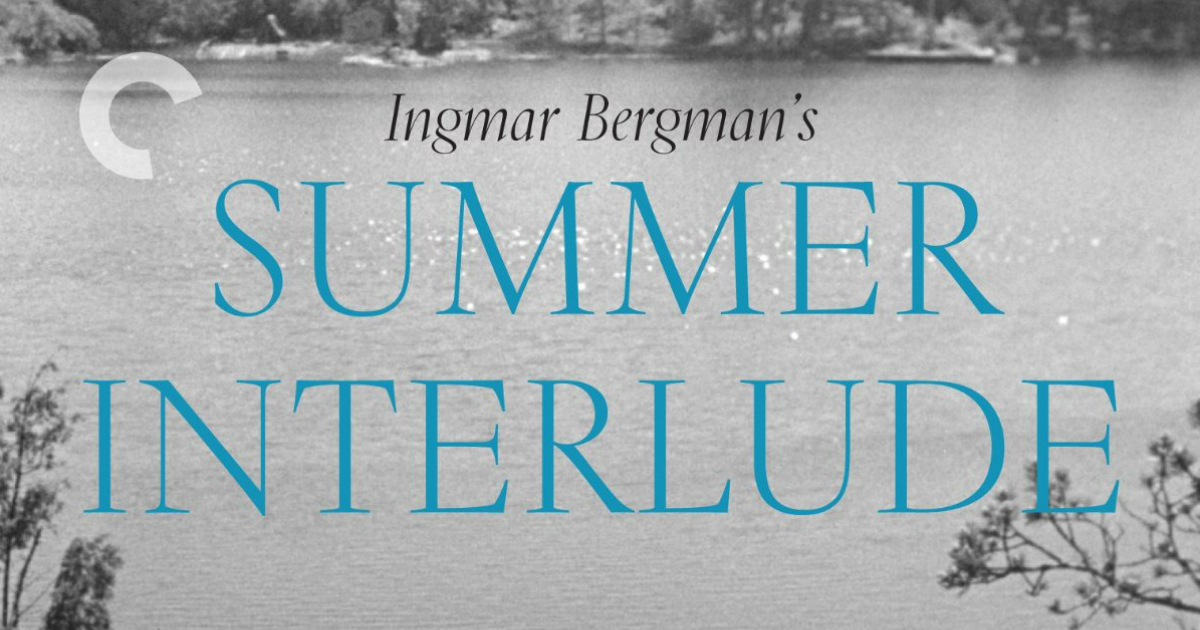 Podcast: Download (Duration: 1:00:56 — 28.4MB)
This time on the podcast, Scott is joined by David Blakeslee, Trevor Berrett, and Arik Devens to discuss Ingmar Bergman's Summer Interlude.
About the film:
Touching on many of the themes that would define the rest of his legendary career—isolation, performance, the inescapability of the past—Ingmar Bergman's tenth film was a gentle drift toward true mastery. In one of the director's great early female roles, Maj-Britt Nilsson beguiles as an accomplished ballet dancer haunted by her tragic youthful affair with a shy, handsome student (Birger Malmsten). Her memories of the sunny, rocky shores of Stockholm's outer archipelago mingle with scenes from her gloomy present, most of them set in the dark backstage environs of the theater where she works. A film that the director considered a creative turning point, Summer Interlude (Sommarlek) is a reverie about life and death that unites Bergman's love of theater and cinema.
Subscribe to the podcast via RSS or in iTunes
---
Buy The Film On Amazon:
Watch the trailer:
---
Episode Links:
Episode Credits:
---
Music from this episode is by Chad & Jeremy and Sam Cooke.