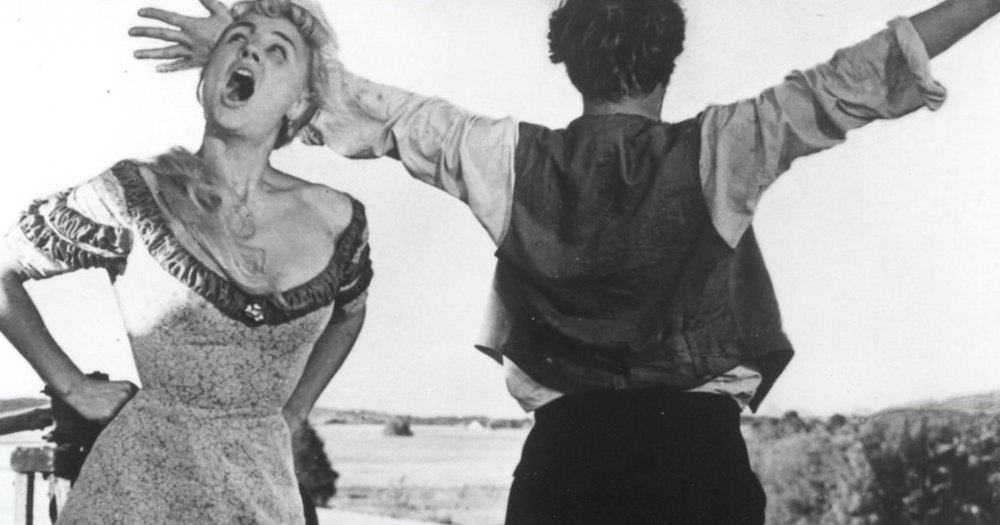 Podcast: Download (Duration: 58:57 — 27.5MB)
This time on the podcast, Scott is joined by David Blakeslee, Trevor Berrett, and Arik Devens to discuss Ingmar Bergman's Smiles of a Summer Night.
About the film:
After fifteen films that received mostly local acclaim, the 1955 comedy Smiles of a Summer Night (Sommarnattens leende) at last ushered in an international audience for Ingmar Bergman. In turn-of-the-century Sweden, four men and four women attempt to navigate the laws of attraction. During a weekend in the country, the women collude to force the men's hands in matters of the heart, exposing their pretensions and insecurities along the way. Chock-full of flirtatious propositions and sharp witticisms delivered by such Swedish screen legends as Gunnar Björnstrand and Harriet Andersson, Smiles of a Summer Night is one of cinema's great erotic comedies.
Subscribe to the podcast via RSS or in iTunes
---
Buy The Film On Amazon:
Watch a scene from the film:
---
Episode Links:
Episode Credits:
---
Music from this episode is by John Travolta & Olivia Newton-John and Robbie Williams.