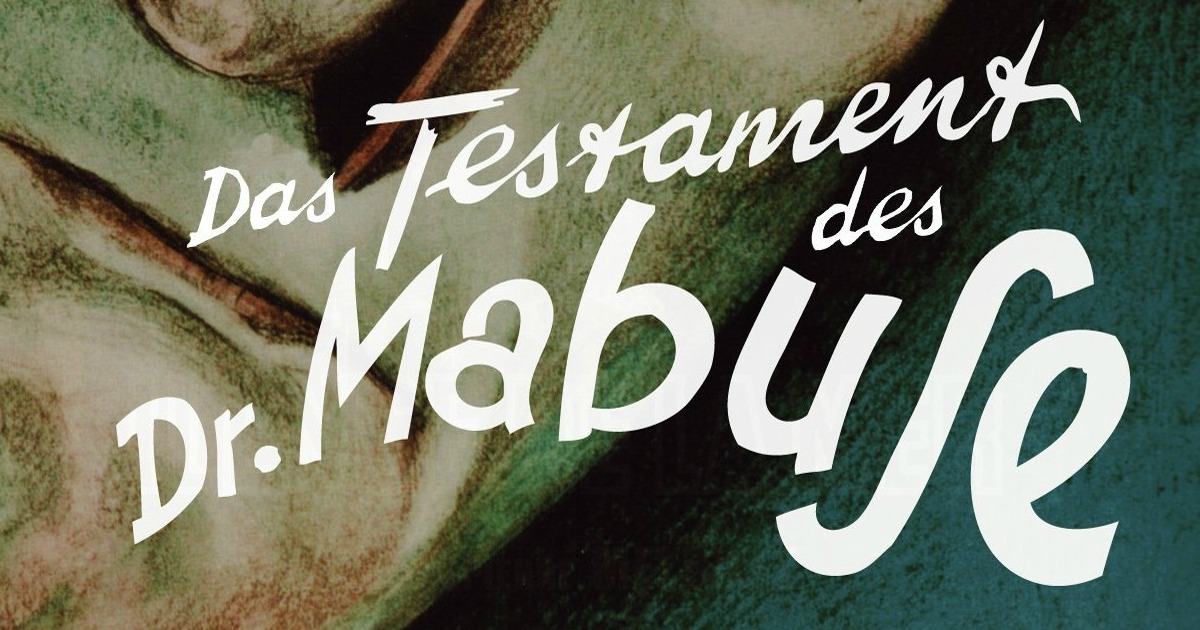 Podcast: Download (Duration: 1:24:14 — 77.6MB)
This time on the podcast, Ryan is joined by Arik Devens to discuss Fritz Lang's The Testament of Dr. Mabuse.
Locked away in an asylum for a decade and teetering between life and death, the criminal mastermind Doctor Mabuse (Rudolf Klein-Rogge) has scribbled his last will and testament: a manifesto establishing a future empire of crime. When the document's nefarious writings start leading to terrifying parallels in reality, it's up to Berlin's star detective, Inspector Lohmann (Otto Wernicke, reprising his role from M) to connect the most fragmented, maddening clues in a case unlike any other.
Subscribe to the podcast via RSS or in iTunes
---
Purchase the Film
---
Episode Links
Episode Credits
---