Podcast: Download (0.0KB)
Disc 2 episodes are bonus/supplement episodes of The CriterionCast. Rudie Obias, Ryan Gallagher & James McCormick ramble on and on about movies and movie experiences. 'On The Screen' is where they discuss anything and everything that has been on their screens in the week. So anything from TV & movies to music & web junk, everything 'On The Screen' is up for grabs. This is what they recommend to you, their listeners.
Featured Review:
Matthew Vaughn's Kick-Ass
What do you think of their show? Please send them your feed back: [email protected] or call their voicemail line @ 347.878.3430 or follow them on twitter @CriterionCast or Comment on their blog, http://CriterionCast.com.
Thank you for listening. Don't forget to subscribe to the podcast and please leave your reviews in the iTunes feed.
They broadcast every episode LIVE on UStream every Friday @ 7pm EST/4pm PST. Join in on the conversation @ CriterionCast.com/LIVE
Our next episode they will highlight and discuss Criterion #070 Martin Scorsese's 1988 film, The Last Temptation of Christ.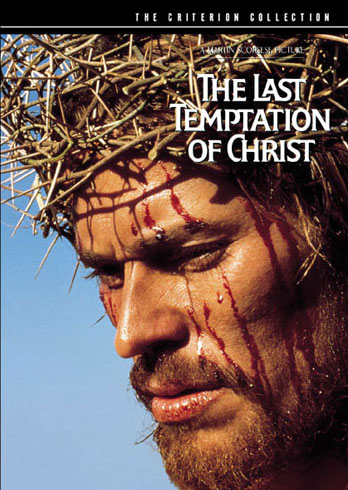 Add It To Your Netflix Queue & Also Available Through Netflix Watch Instantly!!
Show Notes:
(00:00 – 00:10; "Rush Apart" by The Rural Alberta Advantage)
(00:11 – 01:14; The CriterionCast – Episode 031.5 – Disc 2)
(01:15 – 11:03; Lord of The Rings Trilogy on Blu-Ray – Ryan Gallagher)
(11:04 – 16:27; Party Down Season 2 – Rudie Obias)
(16:28 – 18:46; MisFits – Rudie Obias)
(18:47 – 24:15; The Adventures of Baron Munchausen – James McCormick)
(24:16 – 31:53; Crank 2: High Voltage – James McCormick)
(31:54 – 1:02:56; Featured Review of Matthew Vaughn's Kick-Ass)
(1:02:57 – 1:04:03; Wrap Up & Contact Info)
(1:04:04 – 1:04:16; Music Credits)
(1:04:17 – 1:04:26; Broadcasting Live Every Friday On UStream)
(1:04:27 – 1:04:41; Next – Martin Scorsese's 1988 film, The Last Temptation of Christ)
(1:04:42 – 1:04:56; Follow Along With Us @ CriterionCast.com/Schedule)
(1:04:57 – 1:05:06; Goodbyes)
(1:05:07 – 1:06:24; "Sperm & Egg" by Flotation Walls)
(1:06:25 – 1:06:54; Outtakes)
Music Credits:
Opening Music:
"Rush Apart" by The Rural Alberta Advantage. Learn more @ TheRAA.com
Closing Music:
"Sperm & Egg" by Flotation Walls. Learn more @ FlotationWalls.com