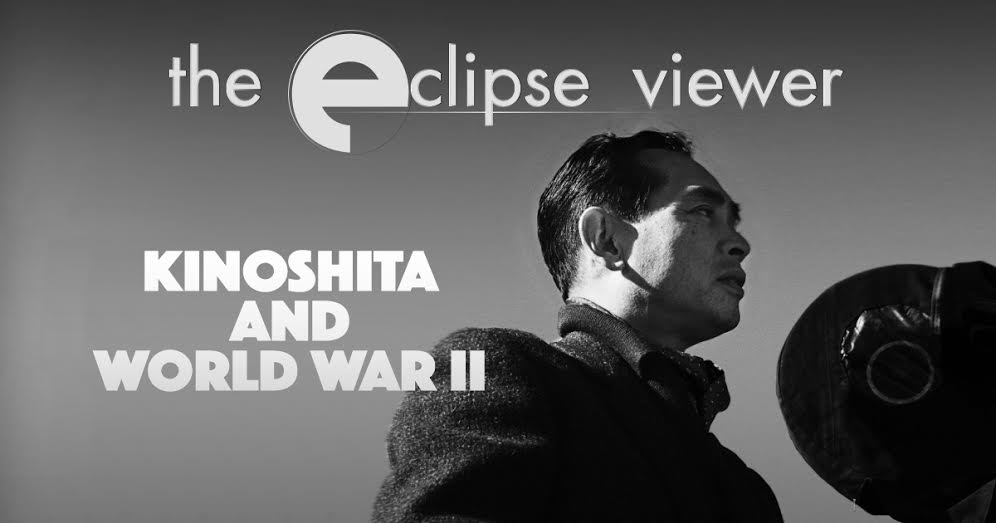 Podcast: Download (Duration: 1:47:57 — 49.9MB)
This podcast focuses on Criterion's Eclipse Series of DVDs. Hosts David Blakeslee and Trevor Berrett give an overview of each box and offer their perspectives on the unique treasures they find inside. In this episode, David and Trevor discuss Eclipse Series 41: Kinoshita and World War II.
About the films:
Hugely popular in his home country of Japan, Keisuke Kinoshita worked tirelessly as a director for nearly half a century, making lyrical, sentimental films that often center on the inherent goodness of people, especially in times of distress. He began his directing career during a most challenging time for Japanese cinema: World War II, when the industry's output was closely monitored by the state and often had to be purely propagandistic. This collection of Kinoshita's first films—four made while the war was going on and one shortly after Japan's surrender—demonstrates the way the filmmaker's humanity and exquisite cinematic technique shone through even in the darkest of times.
Subscribe to the podcast via RSS or in iTunes.
Timeline for the podcast:
Introduction/News/Background (00:00:01 – 00:20:19)
Port of Flowers (00:20:20 – 00:34:01)
The Living Magoroku (00:34:02 – 00:44:29)
Jubilation Street (00:44:30 – 00:56:03)
Army (00:56:04 – 01:19:07)
Morning for the Osone Family (01:19:08 – 01:31:19)
Conclusion (01:31:20 – 01:47:57)
Buy The Box Set On Amazon: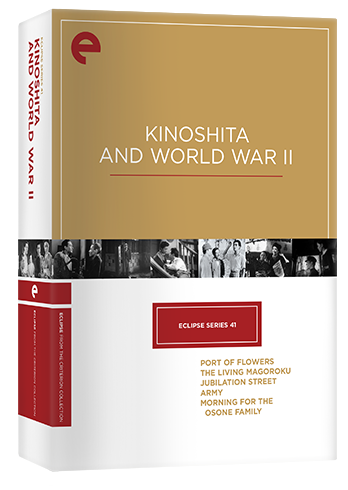 EPISODE LINKS
Director Overview:
Box Set Reviews:
Contact us:
Email: theeclipseviewer (at) gmail.com
Next time on the podcast: Eclipse Series 23: The First Films of Akira Kurosawa