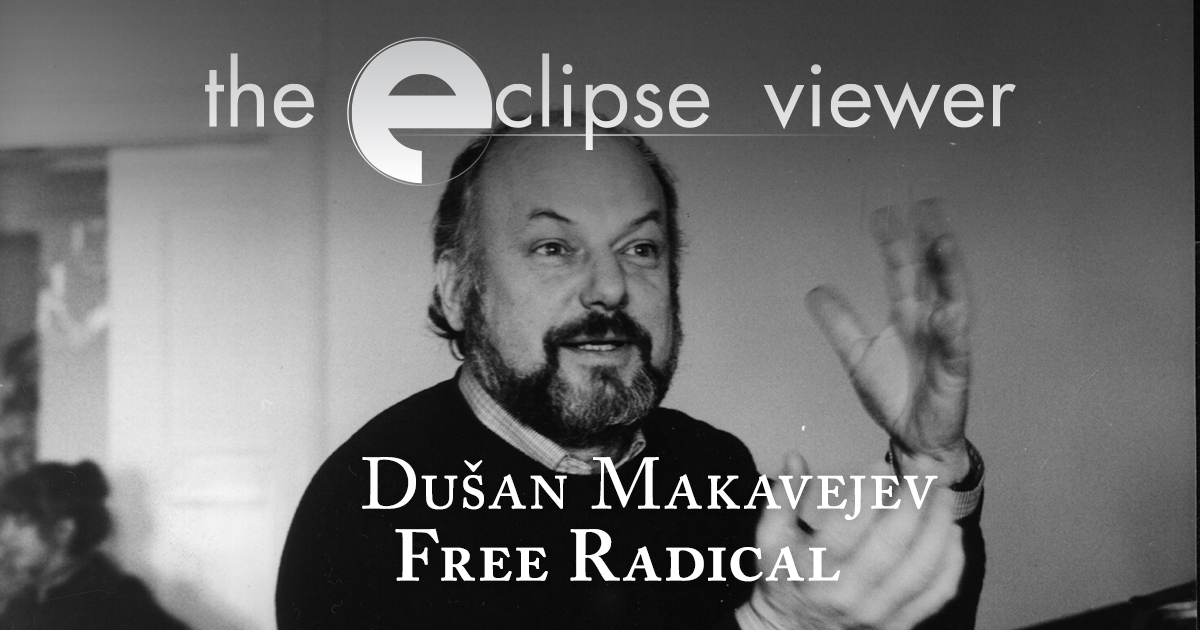 Podcast: Download (Duration: 1:30:25 — 41.9MB)
This podcast focuses on Criterion's Eclipse Series of DVDs. Hosts David Blakeslee and Trevor Berrett give an overview of each box and offer their perspectives on the unique treasures they find inside. In this episode, David and Trevor discuss Eclipse Series 18: Dušan Makavejev Free Radical.
About the films:
There's never been another filmmaker quite like Dušan Makavejev. Even in the 1960s, when all of cinema's rules seemed to be breaking down and artists such as Godard, Cassavetes, and Marker were dissolving the boundary between fiction and documentary, Yugoslavia's Makavejev stood alone. His films about political and sexual liberation were revolutionary, raucous, and ribald. Across these, his wild, collagelike first three films, Makavejev investigates—with a tonic mix of earnestness and whimsy—love, death, and work; the legacy of war and the absurdity of daily life in a Communist state; criminology and hypnosis; strudels and strongmen.
Subscribe to the podcast via RSS or in iTunes.
Buy The Box Set On Amazon: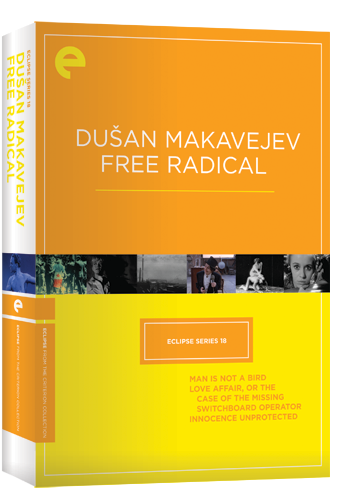 Episode Links
Dušan Makavejev
Box Set Reviews
Man is Not a Bird
Love Affair, or The Case of the Missing Switchboard Operator
Innocence Unprotected
Next time on the podcast: Eclipse Series ??: 
Contact us