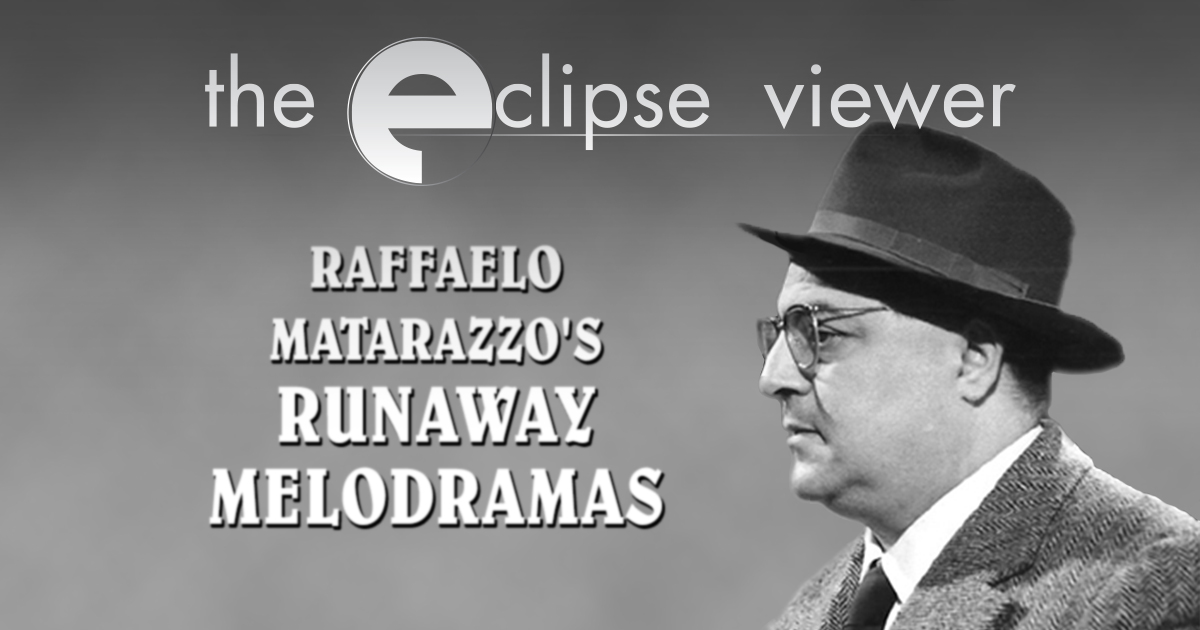 Podcast: Download (Duration: 1:24:56 — 39.4MB)
This podcast focuses on Criterion's Eclipse Series of DVDs. Hosts David Blakeslee and Trevor Berrett give an overview of each box and offer their perspectives on the unique treasures they find inside. In this episode, David and Trevor discuss Eclipse Series 27: Rafaello Matarazzo's Runaway Melodramas.
About the films:
In the late 1940s and early 1950s, film critics, international festivalgoers, and other studious viewers were swept up by the tide of Italian neorealism. Meanwhile, mainstream Italian audiences were indulging in a different kind of cinema experience: the sensational, extravagant melodramas of director Raffaello Matarazzo. Though turning to neorealism for character types and settings, these haywire hits about splintered love affairs and broken homes, all starring mustachioed matinee idol Amedeo Nazzari and icon of feminine purity Yvonne Sanson, luxuriate in delirious plot twists and overheated religious symbolism. Four of them are collected here, chronicles of men and women on long and serpentine roads to redemption, each less restrained and more wildly fun than the last.
Subscribe to the podcast via RSS or in iTunes.
Buy The Box Set On Amazon: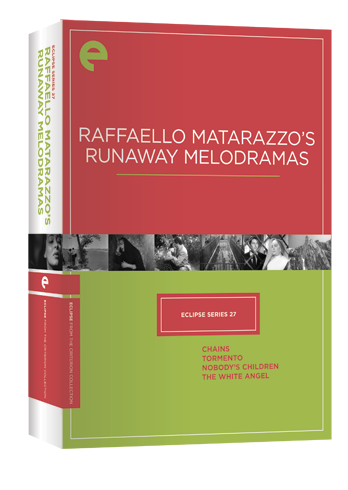 Episode Links
Rafaello Matarazzo
Titanus Studios
Box Set Reviews
Chains
Raffaello Matarazzo's "Catene": Introduction and Panel from Casa Italiana Zerilli-Marimò on Vimeo.
Tormento
Nobody's Children & The White Angel
Next time on the podcast: Eclipse Series 21: Oshima's Outlaw Sixties 
Contact us