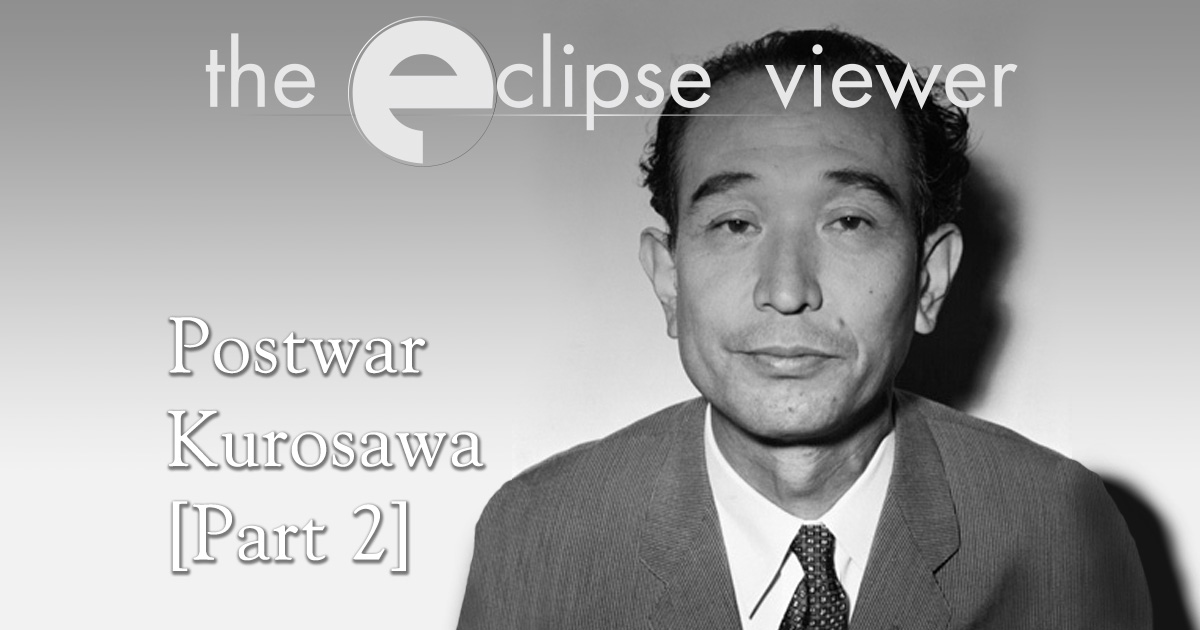 Podcast: Download (Duration: 1:43:57 — 119.1MB)
This podcast focuses on Criterion's Eclipse Series of DVDs. Hosts David Blakeslee and Trevor Berrett give an overview of each box and offer their perspectives on the unique treasures they find inside. In this first episode of a two-part series, David and Trevor discuss two films (The Idiot and I Live in Fear) from Eclipse Series 7: Postwar Kurosawa.
About the films:
Akira Kurosawa came into his own as a filmmaker directly following World War II, delving into the state of his devastated nation with a series of pensive, topical dramas. Amid Japan's economic collapse and U.S. occupation, Kurosawa managed to find humor and redemption existing alongside despair and anxiety. In these five early films, which range from political epic to Capraesque whimsy to courtroom potboiler, Kurosawa revealed the artistic range and social acuity that would mark his career and make him the most popular Japanese director in the world.
Subscribe to the podcast via RSS or in iTunes.
Episode Links
Akira Kurosawa
Box Set Reviews
The Idiot
I Live in Fear
Next time on the podcast: Eclipse Series 3: Late Ozu [Part 1]
Contact us