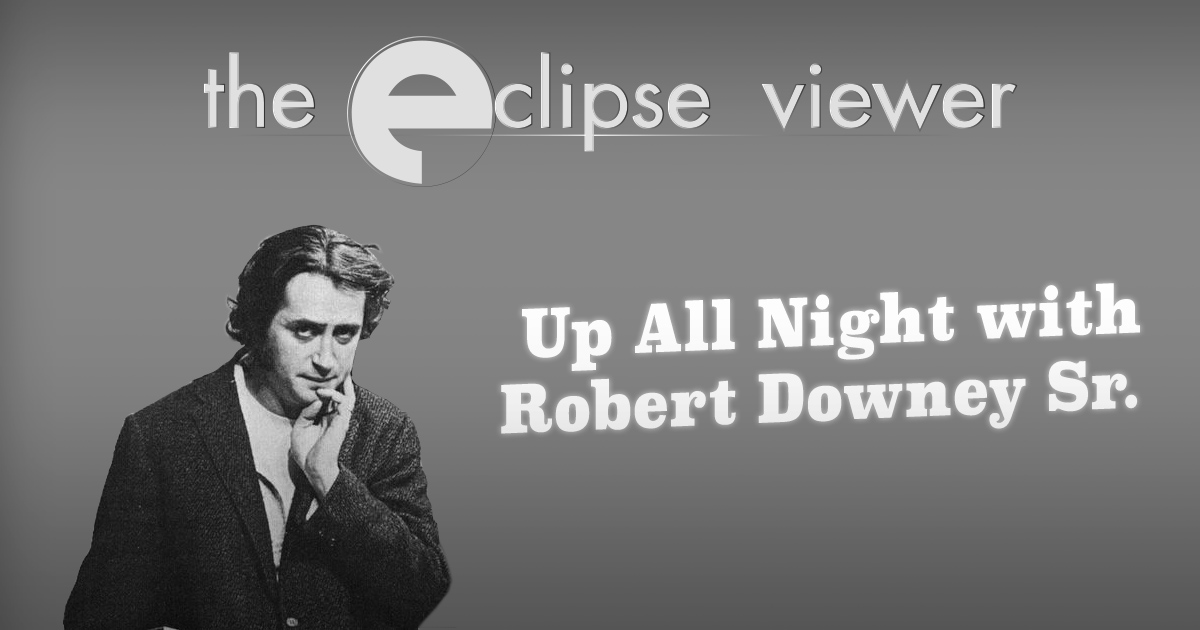 Podcast: Download (Duration: 1:55:38 — 53.4MB)
This podcast focuses on Criterion's Eclipse Series of DVDs. Hosts David Blakeslee and Trevor Berrett give an overview of each box and offer their perspectives on the unique treasures they find inside. In this episode, David and Trevor discuss Eclipse Series 33: Up All Night with Robert Downey Sr.
About the films:
Rarely do landmark works of cinema seem so . . . wrong. Robert Downey Sr. emerged as one of the most irreverent filmmakers of the New York underground of the sixties, taking no prisoners in his rough-and-tumble treatises on politics, race, and consumer culture. In his midnight-movie mainstay Putney Swope, an advertising agency is turned on its head when a militant black man takes over. Like Swope, Downey held nothing sacred. Presented here are five of his most raucous and outlandish films, dating from 1964 to 1975, each a unique mix of the hilariously crude and the fiercely experimental.
Subscribe to the podcast via RSS or in iTunes.
Timeline for the podcast:
Introduction/Background (00:00:01 – 00:27:50)
Babo 73 (00:27:51 – 00:50:31)
Chafed Elbows (00:50:32 – 01:04:14)
No More Excuses (01:04:15 – 01:15:09)
Putney Swope (01:15:10 – 01:38:17)
Two Tons of Turquoise to Taos Tonight (01:38:18 – 01:47:22)
Conclusion (01:47:23 – 01:55:38)
Buy The Box Set On Amazon: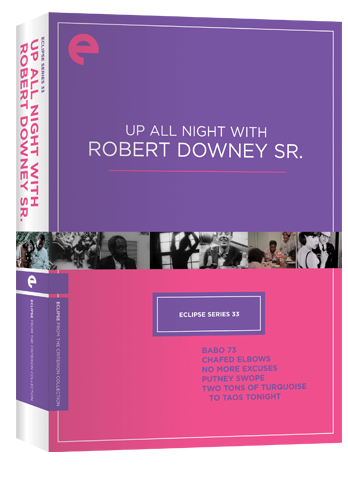 Episode Links:
Director Overview:
Late 2014 Media Blitz Sampler:
Box Set Reviews:
Babo 73:
Chafed Elbows:
No More Excuses:
Putney Swope: 
Two Tons of Turquoise to Taos Tonight:
Next time on the podcast: Eclipse Series 42: Silent Ozu – Three Crime Dramas
Contact us: