Podcast: Download (93.7MB)
This is the podcast dedicated to The Criterion Collection. Rudie Obias, Ryan Gallagher, & James McCormick discuss Criterion News & Rumors and Criterion New Releases, they also analyze, discuss & highlight CC #300 Wes Anderson's 2004 film, The Life Aquatic with Steve Zissou.
SPECIAL GUEST: Tim Buel – Co-Host of The Golden Briefcase on FirstShowing.net and the Host of the video podcast, 7 Minute Skillet.
What do you think of their show? Please send them your feed back: [email protected] or call their voicemail line @ 347.878.3430 or follow them on twitter @CriterionCast or Comment on their blog, http://CriterionCast.com.
Thank You for listening. Don't forget to subscribe to their podcast and please leave your reviews in their iTunes feed.
They broadcast every episode LIVE on UStream every Friday @ 8pm EST/5pm PST. Join in on the conversation @ CriterionCast.com/LIVE
Our next episode they will highlight and discuss film CC #475 Peter Yates' 1973 film, The Friends of Eddie Coyle.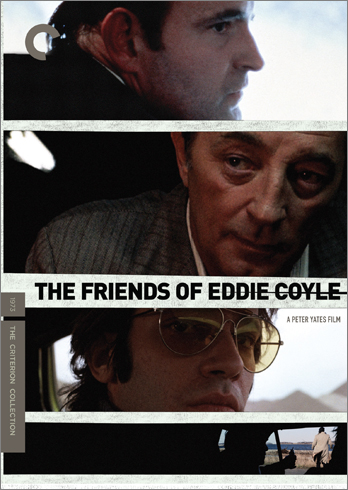 Show Notes:
(00:00 – 00:15; Ping Island by Mark Mothersbaugh from The Life Aquatic with Steve Zissou Soundtrack)
(00:16 – 01:21; The CriterionCast – Episode 070 – The Life Aquatic with Steve Zissou – CC #300)
[NEWS & RUMORS]
(01:22 – 07:16; Criterion's 50% OFF Facebook Sale)
(07:17 – 14:27; The King's Speech New MPAA Rating)
[NEW RELEASES]
(14:28 – 20:08; Criterion New Releases)
[FEATURE FILM]
(20:09 – 1:10:07; Wes Anderson's The Life Aquatic with Steve Zissou – CC #300)
(1:10:08 – 1:10:55; Break Music by Carlos Segovia)
[Variations On a Theme]
(1:10:56 – 1:11:46; Variations On a Theme – Fading Glory in Movies)
(1:11:47 – 1:18:15; The Sopranos and No Country For Old Men – Tim Buel)
(1:18:16 – 1:23:31; Jackie Brown – Rudie Obias)
(1:23:32 – 1:29:10; The Adventures of Baron Munchausen – James McCormick)
(1:29:11 – 1:36:40; Watchmen – Ryan Gallagher)
[CREDITS]
(1:36:41 – 1:39:43; Wrap Up, Contact Info & Credits)
(1:39:44 – 1:39:57; Next – Peter Yates' 1973 film The Friends of Eddie Coyle – CC #475 – Variations On a Theme – Snitching in Movies)
(1:39:58 – 1:40:19; Goodbyes)
(1:40:20 – 1:41:29; Loquastro International Film Festival by Mark Mothersbaugh from The Life Aquatic with Steve Zissou Soundtrack)
(1:41:30 – 1:42:03; Outtakes!!)