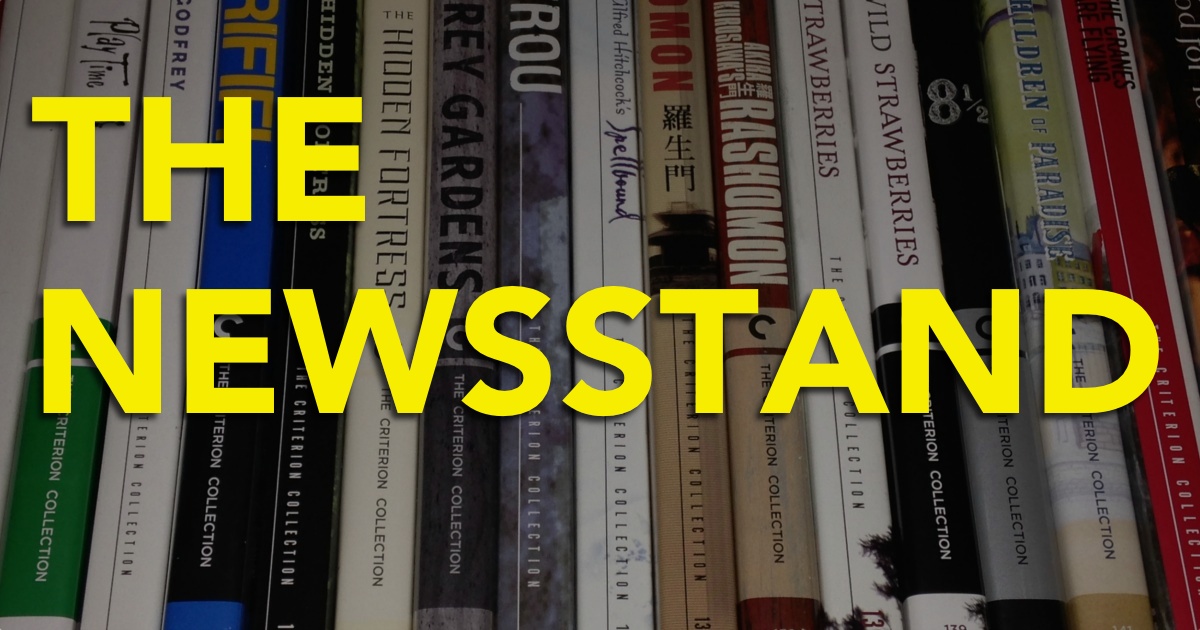 Podcast: Download (Duration: 1:01:04 — 51.4MB)
This month on the Newsstand, Ryan is joined by David Blakeslee and Scott Nye to discuss the September 2015 Criterion Collection line-up, as well as the latest in Criterion rumors, news, packaging, and more.
Subscribe to The Newsstand in iTunes or via RSS
---
Shownotes
Topics
The September Criterion Line-up (and the delayed announcement)
Orson Welles Updates: Issa Clubb at the University Of Michigan, Chimes At Midnight, It's All True, The Immortal Story, Othello
New titles rumored: In Cold Blood (Richard Brooks), The Decalogue, The Graduate, Valley Of The Dolls / Beyond The Valley Of The Dolls,
Janus Films: A Poem Is A Naked Person theatrical run, poster, trailer, etc.
Last month's E-mail newsletter drawing: empty coat (Young And Innocent?)
The Apu Trilogy poster is now available from the Criterion store
Episode Links
Episode Credits
---
Music for the show is from Fatboy Roberts' Geek Remixed project.