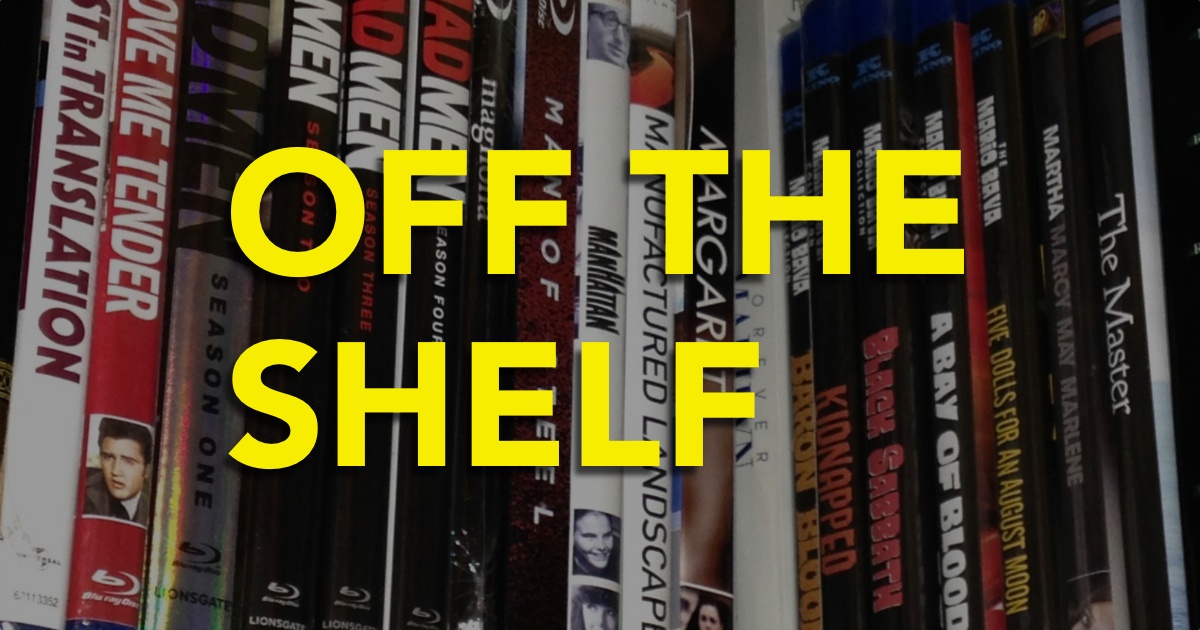 Podcast: Download (Duration: 59:30 — 50.6MB)
In this episode of Off The Shelf, Ryan and Brian take a look at the new DVD and Blu-ray releases for Tuesday, March 22nd, 2016.
---
Follow-Up
Twilight Time Quantity Updates: Used Cars and Center of the Earth
Ryan is out of space, but still buying box sets! (Buyers remorse vs unwatched stuff)
Hertzfeldt Kickstarter Arrivals
News
Kino Lorber: Fathom, Star Slammer, Modesty Blaise, Gold (1934)
Code Red: House on the Edge of the Park, Truck Stop Women, Hot Moves …bucket list fever!
Scorpion: The Rift (from the director of Pieces)
Blue Underground: Circus of Fear/5 Golden Dragons & The Shape of Things to Come
Misc Links
Links to Amazon
Credits
---
Music for the show is from Fatboy Roberts' Geek Remixed project.