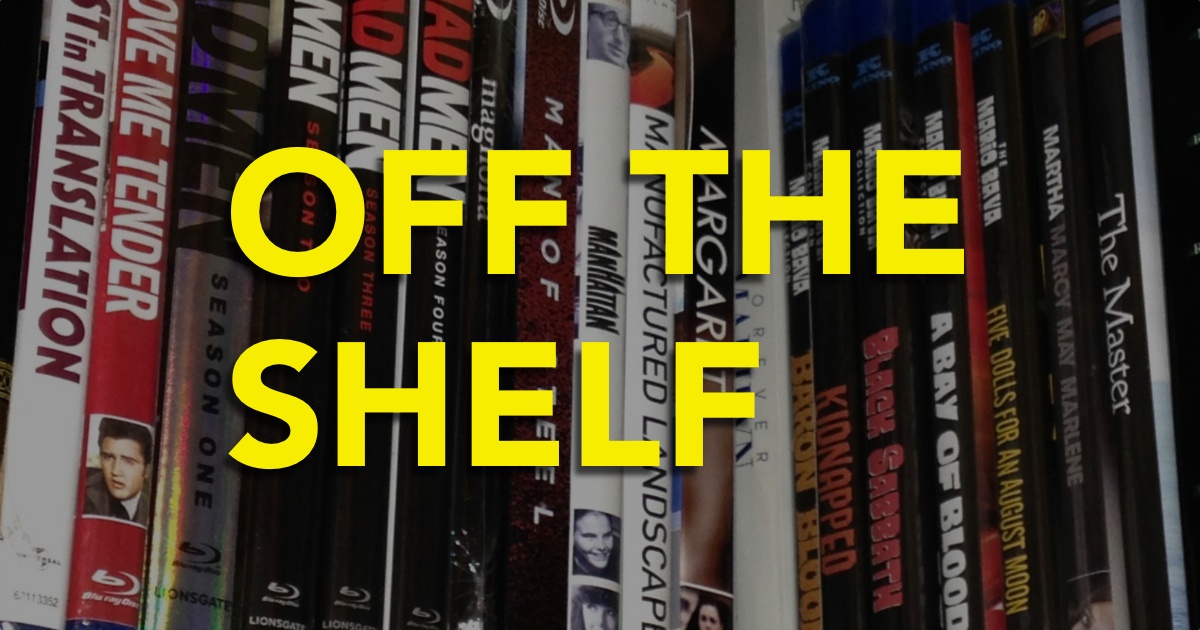 Podcast: Download (Duration: 1:06:28 — 56.3MB)
This week on Off The Shelf, Ryan is joined by Brian Saur to take a look at the new DVD and Blu-ray releases for the week of March 17th, 2015, and chat about some follow-up and home video news.
---
EPISODE LINKS
Follow-up
Shelving by genre / category
Labels
Any sign of the Twilight Time Blu-rays?
News
Criterion: June Line-up
Olive: It! The Terror From Beyond Space, Erik The Viking, YellowBeard, Ski School (May)
Anchor Bay: Adventures of Ford Fairlane (May 5th), Osterman Weekend (Peckinpah) (May 19th)
Kino: Kickstarter Update
New Releases
EPISODE CREDITS
---
Music for the show is from Fatboy Roberts' Geek Remixed project.