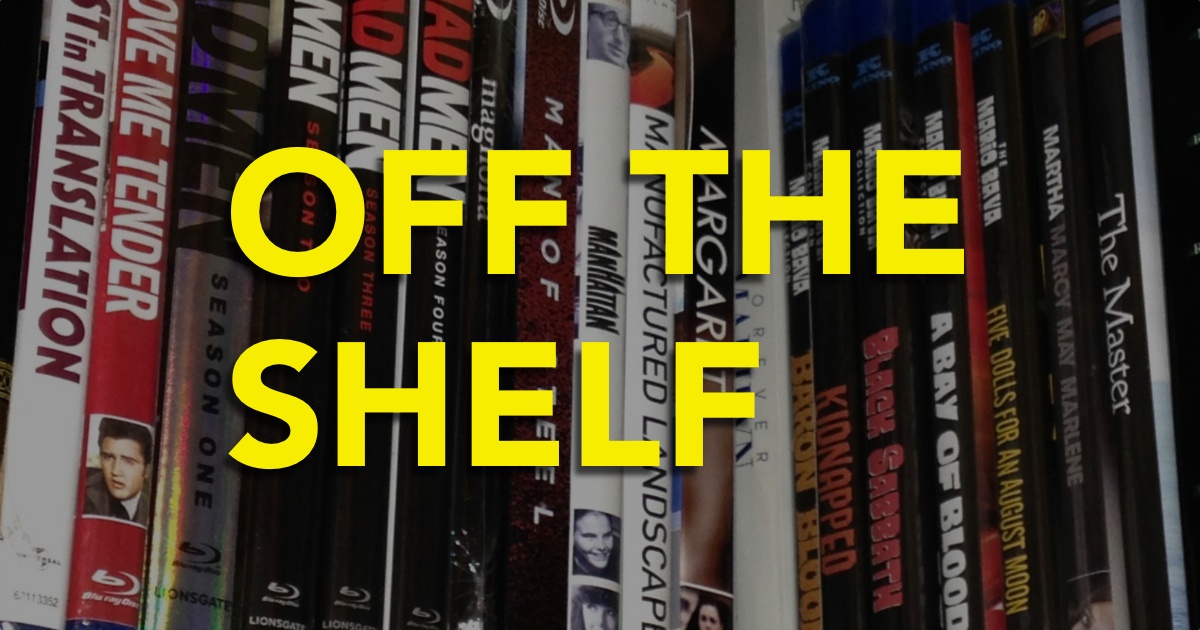 Podcast: Download (Duration: 1:18:00 — 65.2MB)
This week on Off The Shelf, Ryan is joined by Brian Saur to take a look at the new DVD and Blu-ray releases for the week of October 6th, 2015, and chat about some follow-up and home video news.
---
EPISODE LINKS & NOTES
Follow-up
Shirts
Warner Archive October line-up
The improvements are easy to see, but so too is the fairly drastic alterations to the framing. As noted, screenshot captures have been selected to match, as identically as possible, the same shot from both versions. Even in shots where there's absolutely no horizontal or vertical movement in the camera – stills, essentially – there's a noticeable shift upwards and leftwards.
X-Files box sets
Over The Garden Wall
News
WAC Says Secret Squirrel hopefully next month
New Releases
EPISODE CREDITS
---
Music for the show is from Fatboy Roberts' Geek Remixed project.