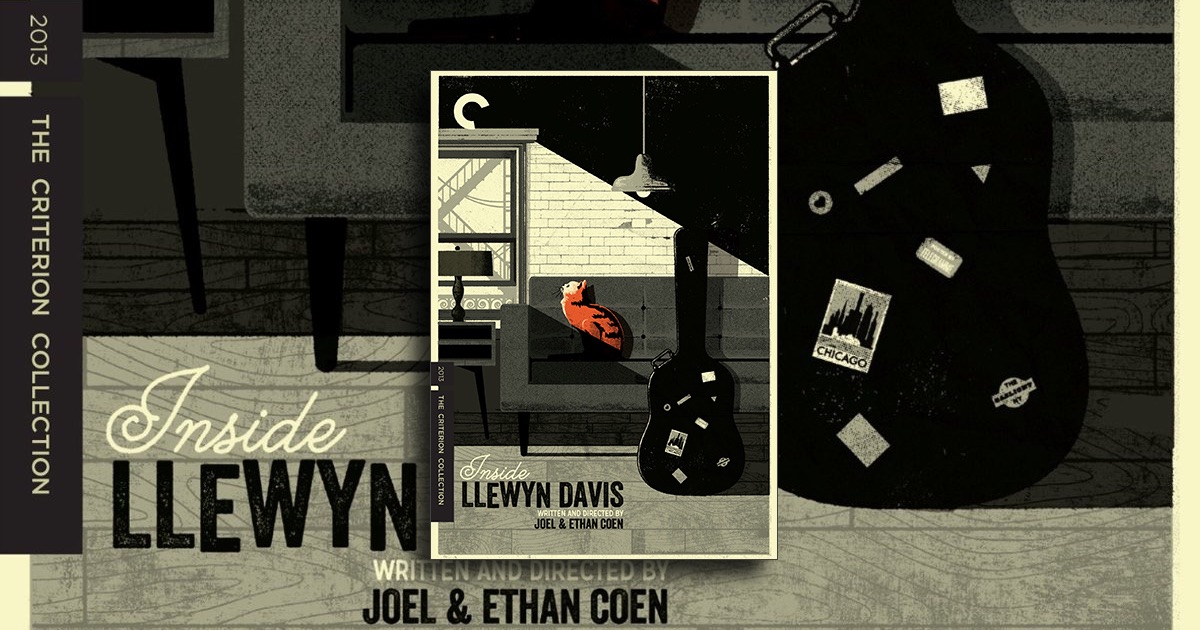 This week the Criterion Collection released their first Blu-ray featuring a film from the Coen brothers: 2014's Inside Llewyn Davis.
The visionary chroniclers of eccentric Americana Joel and Ethan Coen present one of their greatest creations in Llewyn Davis, a singer barely eking out a living on the peripheries of the flourishing Greenwich Village folk scene of the early sixties.
---
---
Throughout the year, Press Notes will collect various links to reviews of new Criterion Collection releases from around the web, published on the release date and updated as new reviews are posted.
---
Cited as a '4K digital transfer, approved by directors Joel and Ethan Coen' – it looks excellent on Blu-ray from Criterion. The image has some green and is quite dark but the dual-layering and supportive bitrate surely export an accurate-to-theatrical image. This is dual-layered with a high bitrate and we can guess that it is a solid representation of the film. It is fairly soft-palette in an successful attempt to replicate the era. It is in the original 1.85:1 aspect ratio and contrast and detail are solid with some occasional depth. This Blu-ray has no discernable digital flaws and supplies a wonderful 1080P presentation.
I thought my appreciation of "Inside Llewyn Davis" was as complete as it could be, but Criterion expands on the experience of the film with an incredible collection of special features. As if someone reached into my brain and pulled out the special feature I would find the most interesting, Criterion asked Guillermo Del Toro, one of our smartest modern filmmakers, to sit down with the Coens for "The First Hundred Feet, The Last Hundred Feet," in which the visionary director discusses their entire career focusing on how their first film, "Blood Simple" (the first hundred feet), reveals cinematic DNA that can still be seen in their newest film (the last hundred feet).
I don't see a lot of money here, only a risk-taking period musical that we may be processing for years to come. Likewise, the Criterion Collection's heavyweight disc is a major release for the label that may pass through the market square without much fanfare. Don't be a Llewyn Davis and recognize when something's good for your head, and good for your gut.