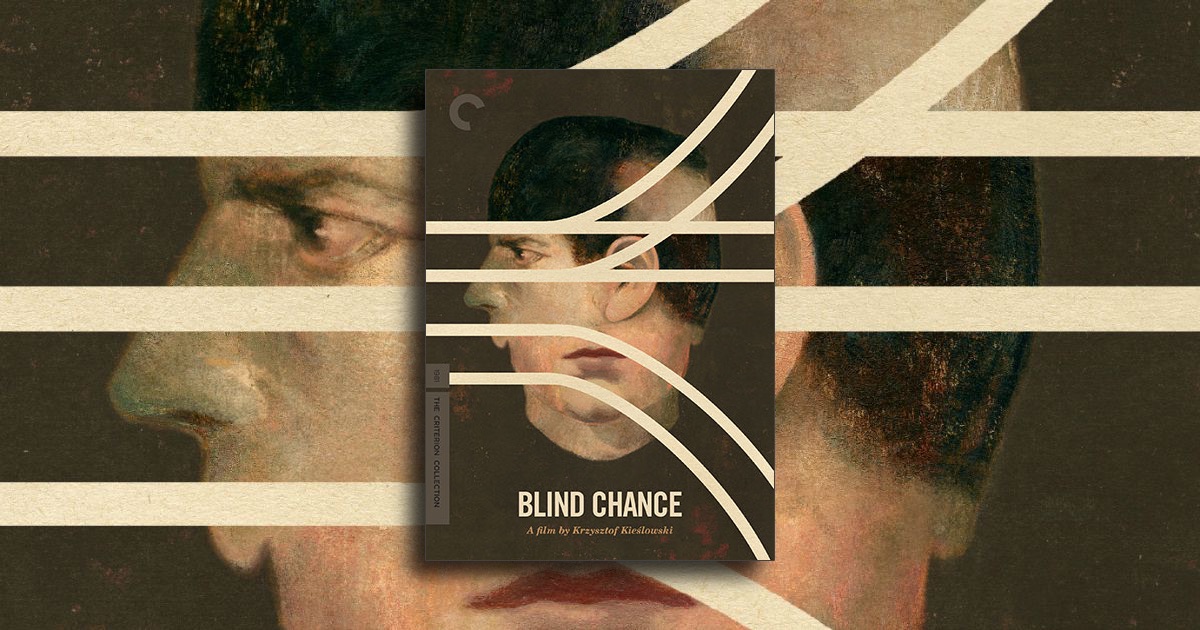 This past June, the Criterion Collection unveiled their September line-up, revealing their plans to release another film from Krzysztof Kieślowski. Previously available on DVD from Kino, Kieślowski's 1981 film: Blind Chance, is now available to purchase from Criterion on DVD and Blu-ray, and is availalble to download from their iTunes channel.
Before he stunned the cinematic world with the epic series The Decalogue and the Three Colors trilogy, the great Polish filmmaker Krzysztof Kieślowski made his first work of metaphysical genius, Blind Chance, a compelling drama about the difficulty of reconciling political ideals with personal happiness.
I've rounded up a handful of reviews of the Blu-ray release, from a few of my favorite sites.
It will be very interesting to see which of the other films from Kieślowski, the Criterion Collection releases next.
Order the Blu-ray from Amazon, or download the film on iTunes.
---
Blu-ray.com (Svet Atanasov)
The film looks strikingly healthy. When there is an abundance of natural light the visuals are very impressive, boasting clarity, depth and fluidity that only a very recent 4K scan could produce. Image stability is also terrific. Grain is evenly distributed and beautifully resolved. Also, there are absolutely no traces of compromising sharpening adjustments.
Cinema Retro (Raymond Benson)
Blind Chance is recommended for discerning cinema enthusiasts looking for a little European history, intelligence, and artful filmmaking.
Criterion Forum (Chris Galloway)
It's a bit underwhelming that the supplements are as slim as they are, especially at the pricier $39.95 (which admittedly seems to be now the norm for Criterion). Still, the presentation is fantastic, making this release a must for admirers of the film and its director.
DVD Beaver (Gary Tooze)
Seeing the new Criterion, uncensored, Blu-ray (described as a new, restored 4K digital transfer of the original uncensored film, approved by cinematographer Krzysztof Pakulski and the 1981 version with censored segments restored) was like seeing the film for the first time – especially when compared with the old Kino DVD.
DVD Talk (Matt Hinrichs)
Not as accomplished as the auteur's Three Colors trilogy, it's still a fascinating work suffused with the director's spirituality and inquisitiveness. Those unfamiliar with this movie's tangled history or political backdrop (filmed in 1981 during the Solidarity movement; suppressed by the Communists until 1987) will find Criterion's supplements helpful.
The Mookse and Gripes (Trevor Berrett)
It's a breath of fresh air to watch a film like this that does not lapse into pure gimmickry. It doesn't just have someone who in one scenario catches an early train to discovery her husband's duplicity and in another misses it and continues on in the relationship oblivious.