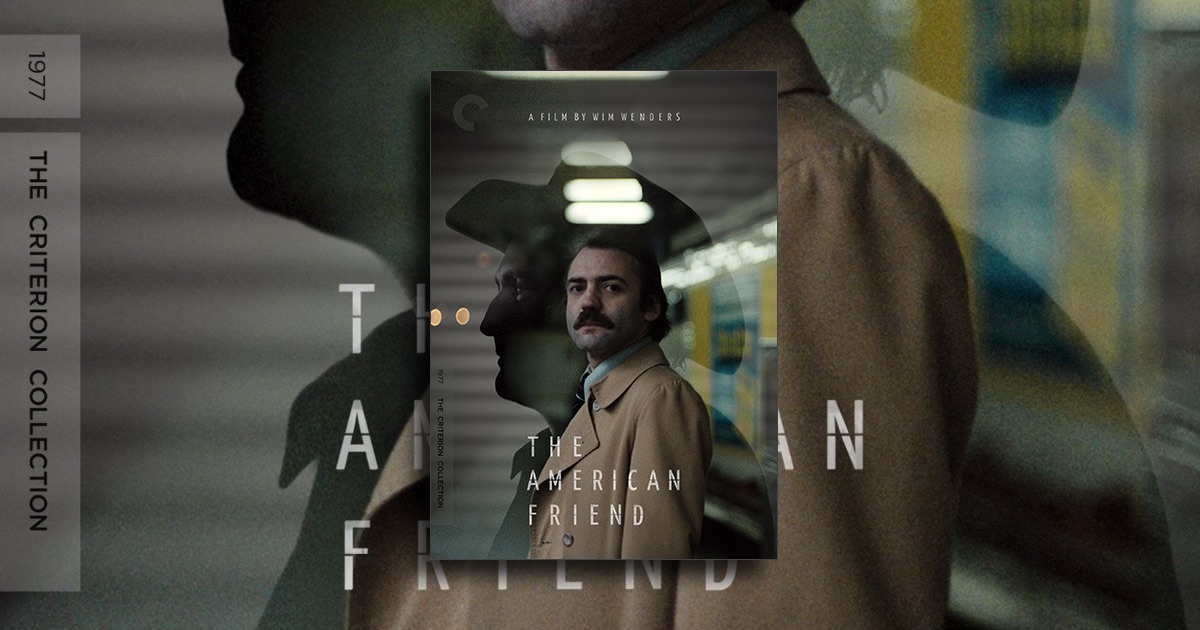 This week The Criterion Collection released Wim Wenders's 1977 film, The American Friend.
Wim Wenders pays loving homage to rough-and-tumble Hollywood film noir with The American Friend, a loose adaptation of Patricia Highsmith's novel Ripley's Game. Dennis Hopper oozes quirky menace as an amoral American art dealer who entangles a terminally ill German everyman, played by Bruno Ganz, in a seedy criminal underworld as revenge for a personal slight—but when the two become embroiled in an ever-deepening murder plot, they form an unlikely bond. Filmed on location in Hamburg and Paris, with some scenes shot in grimy, late-seventies New York City, Wenders's international breakout is a stripped-down crime story that mixes West German and American film flavors, and it features cameos by filmmakers Jean Eustache, Samuel Fuller, and Nicholas Ray.
Order the Blu-ray from Amazon
Throughout the year, Press Notes will collect various links to reviews of new Criterion Collection releases from around the web, published on the release date and updated as new reviews are posted.
---
The new transfer, which was supervised by director Wim Winders, is quite wonderful. Depth and clarity remain very pleasing – even in areas of the film where shadows and darkness become quite prominent – and fluidity is very good. In fact, next to depth the much improved image balance will likely be the most substantial upgrade for many viewers who have previously experienced the film on DVD. There is a very fine layer of grain throughout the entire film; problematic adjustments have not been performed.
In all a wonderful release. Sporting a beautiful transfer and some engaging supplements this new edition comes with a high recommendation for fans of the film.
Absolute top-shelf Wenders! An easy recommendation to both those who have seen it and own the SD or those who get to indulge for a first time. Buy Criterion's Blu-ray with confidence!
The American Friend (Blu-ray) Criterion Collection serves up an exceptional 1080p/1.66:1 transfer. The image looks deep and rich, offering strong detail, sharp colors and inky blacks. There's a moderate amount of grain present throughout, as you might expect. The DTS HD 5.1 Master Audio track is a strong one, too, giving the film's suspenseful score a considerable boost and offering the dialogue with crisp, clean clarity.
I actually recommend watching THE AMERICAN FRIEND followed by STRANGERS ON A TRAIN in close succession to get an idea of the differences between the two men and their visual and general storytelling approaches.