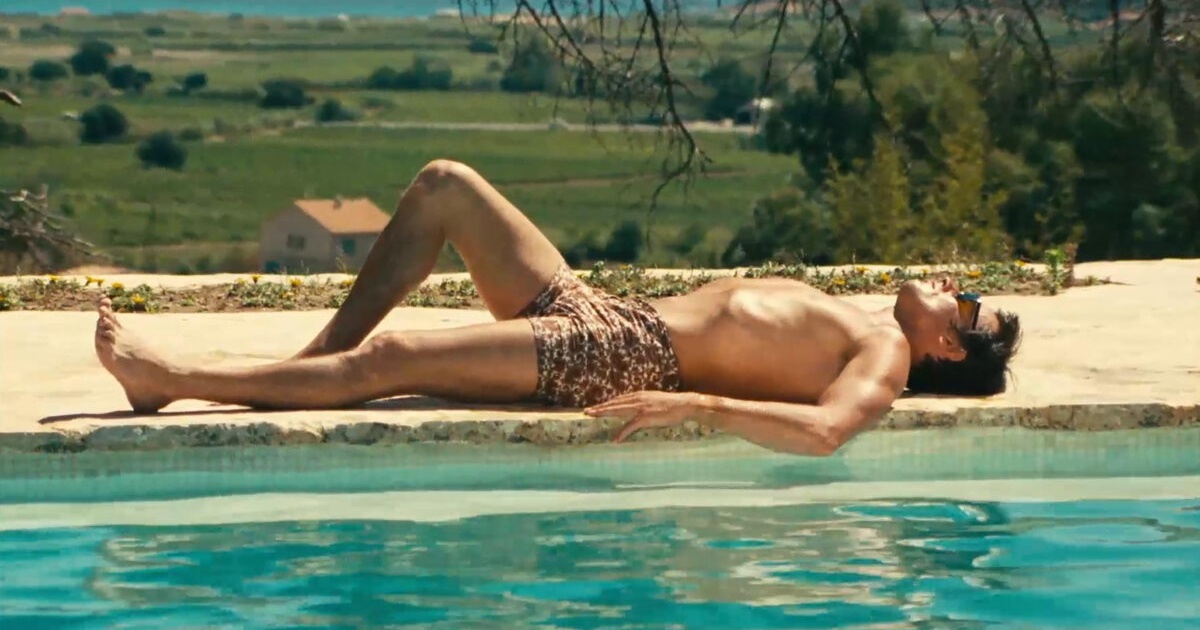 Starting off this round-up of July's must-own Blu-rays is one of the more intriguing curios from Kino Lorber's Forbidden Fruit series. A collection of films from the "golden age of the exploitation picture," this series has become one of Kino's more inspired side banners, with its inclusion of classics like Reefer Madness and lesser known cult classics like Pin-Down Girl. The proverbial B-side to the most recent release of Girl Gang, Pin-Down Girl is, strangely enough, a wrestling picture of sorts, starring Peaches Page as a woman caught in the seedy world of female wrestling, and all the sleaze bags that were once the patriarchs of that industry.
Both it and Girl Gang, itself a film about man shoveling dope into the veins of various young people coming in and out of the makeshift drug den he runs, star Timothy Farrell, and come from director Robert C. Dertano. The creative teams also feature producer George Weiss and photographer William C. Thompson, and carry with them ramshackle aesthetics that only get heightened thanks to Kino's rather fantastic 2K restorations. While neither film is "good," whatever the actual hell that means, they're both fantastically entertaining, particularly Pin-Down Girl, whose wrestling set pieces are wonderfully shot and startlingly captivating. While this set is billed around Farrell, its the leading ladies, particularly Joanne Arnold in Girl Gang that steal the show.
Both films come with fantastic commentaries, adding context to films that greatly need it to make much of an actual impact with viewers. That said, these are wildly entertaining watches, and proof positive that Kino is one of today's best home video distributors.
Next up is the first of two Criterion releases in this roundup (read: this is going to be solely Criterion and Kino related this month, bare with me) is their stunning release of Jacques Deray's La Piscine. Inarguably one of film's sexiest thrillers, this golden, sun soaked suspense picture stars real life couple Alain Delon and Romy Schneider as vacationers who have their world undone by an equally gorgeous father/daughter pair played by Maurice Ronet and Jane Birkin. Backed by a Michel Legrand score, few films fit the bill of "effortless cool" better than this, an expertly directed and sharply designed piece of filmmaking.
That being said, the film isn't pointed with its sexuality. A wickedly restrained picture, there's a decidedly modernist spin on this story, particularly driven by writer Jean-Claude Carriere and made manifest by some gorgeous photography and awe-inspiring costume design. Every tonal shift feels earned and of a piece, and while the performances are somewhat at a distance, they feel textured and lived in. That said, it's really Jean-Jacques Tarbes' show, with the photography playing almost as important to the development of the story as the screenplay itself. A definitive piece of modernist filmmaking, this film.
The Blu-ray includes, among other things, a must watch documentary from 2019 about the production of the film. Delon and Birkin are interviewed, as are Carriere and original novelist Jean-Emmanuel Conil, and it's a real joy to dig deep into the creative process around such a sharply produced picture.
Back to Kino we go for Moments Without Proper Names. The final film from director Gordon Parks, Moments has all the flourishes of a fiction film, but is as poignant and moving a piece of self-portraiture as film has ever seen. Blending archival materials and newly shot footage, as well as voice over from three legendary actors, Moments is a deeply personal film, a film that sees Parks diving deep on the experience not just of his own life but of its connection to the Black experience writ large. Less a biographical film than a film of true self-reflection, the star here is Parks, a director less interested in reminiscing about his own life than finding the connection it has to a larger, more abstract context culturally and politically.
Feeling like a true "final film," there's a grandiosity to the film, but Parks never loses sight of the humanity at the film's center, less disembodying his "voice" than giving it grand life by the three actors at the film's core. Avery Brooks, Roscoe Lee Browne and Joe Seneca "star" here as Parks' proxies, with Browne in particular fitting perfectly within the film's overall mood and atmosphere. Feeling very much like the forefather to self-reflexive documentaries like I Am Not Your Negro, Moments is a stunningly crafted work of political revolution, a revolution led by empathy and compassion.
The supplemental highlight here is two-fold. Two short films are included here, or more specifically a short film and an archival interview short. Flavio is a fascinating 1964 short from Parks, with Listen To a Stranger featuring the director in the interviewee chair. Both are fantastic documents and insightful texts when attempting to understand the beloved filmmaker, and with a documentary about the director looming on the horizon, it's about to be a perfect time to dive head first into one of the great American filmmakers.
Next up, and closing out the Criterion Collection portion of this round-up, is one of the more surprising releases from the company in quite some time. A radical work of feminist humanism, Working Girls is inarguably director Lizzie Borden's masterpiece, and one of Criterion's best single film releases of 2021. A fictionalized deep dive into the world of sex work, Working Girls stars Louise Smith as Molly, a part-time sex worker who attempts to maintain some semblance of control over her life despite working in a profession that can erode "the self" with little to no effort. Borden's film is gorgeously rendered, with Smith giving a towering, humane performance that embeds the viewer squarely into a world often glanced at with only scorn and ridicule. That said, it's not just a one star show. The film's real brilliance comes in the form of its scale, using Molly as a vessel for a larger conversation about sex work that's as compelling as it is compassionate.
It's also a wonderfully made film. Instead of leaning on the sexuality of the world she's inspecting, Borden portrays sex work as little more than your run of the mill office job, which itself feels all the more radical than had she leaned into the strange eroticism of it. There's a textured humanism to each of the characters here, and even more so how they relate to one another. Less than ruminating on the sex itself, viewers become privy to a world of nuanced individuals relating as one would to a co-worker. It's a seemingly simple conceit, but in its simplicity comes genuine radical humanism.
Supplement-wise, this release is absolutely stacked. Most notably is a conversation with real-life sex workers Antonia Crane, Daphne, Selena the Stripper and Jo Weldon. This conversation is a vital and engrossing back and forth, giving insight into the truth behind the film and for a release so full of context it's incredibly helpful to have this in here as well.
Finally, back around to Kino Lorber for one of the best releases of 2021. Ken Jacobs Collection: Vol. 1 features 13 of the directors features and shorts, ranging from his startling 1955 debut Orchard Street to his 2021 short Movie That Invites Pausing. For a director of over 200 films, this is a minute, very scattershot look at one of American independent cinema's great filmmakers, yet the films here aren't simply fantastic, but they largely play as a superb introduction to Jacobs' filmography.
A former student of Hans Hofmann, Jacobs is a titanic figure in American avant-garde filmmaking, and this is as perfect a primer as any to his work. The biggest highlight, arguably, comes in the first disc, and is actually the first film of the set. Orchard Street is a silent, stunningly moving ode to the titular street on the Lower East Side of New York City. It's a gorgeously composed short, a verite-style documentary that's a decidedly simple piece, but one that, at 27 minutes, carries more humanity in each of its frames than 99.9% of features released in the 65-plus years since its release.
Truthfully, the depth of the release is the real supplement of import. There is a conversation between Jacobs and scholar Tom Gunning, but it's the breadth of the set's reach that makes this worth adding to one's collection. Also, the Vol. 1 in its title makes one hope for future releases if this one happens to do as well as it rightfully should.