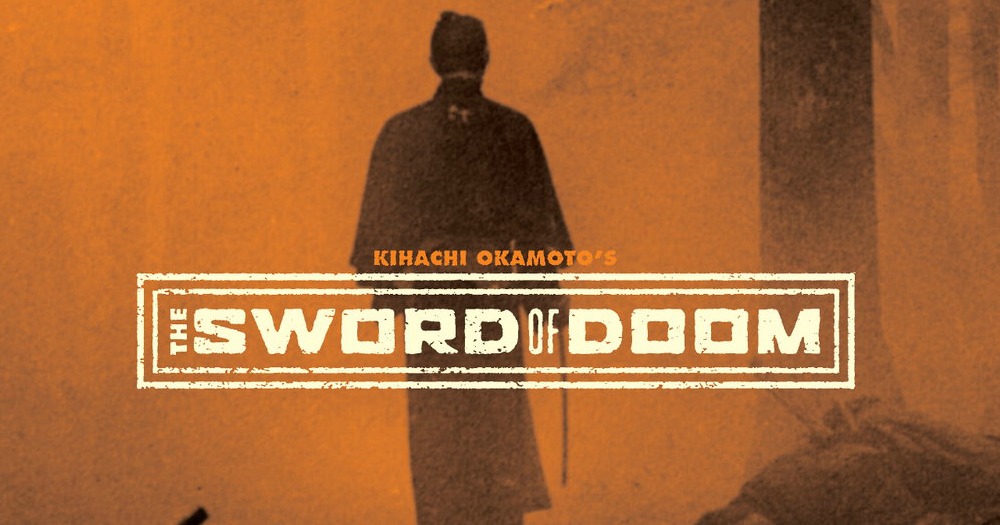 Some companies just understand how to start a new year with a monstrous bang.
Take The Criterion Collection for example. Over the last few years, their January release slate has become a dumping ground for some small, but deeply entrancing DVD and Blu-ray releases, ranging from last year's release of Michael Mann's Thief or 2013 which saw the release of Wim Wenders' brilliant Pina, their only ever 3D Blu-ray release. And now, while the January slate is firmly in our rear view mirror, one of the year's earliest releases remains one of its biggest and most talked about Blu-ray upgrades in some time.
January 6, 2015 saw the debut of Criterion's newly updated Blu-ray release of Kihachi Okamoto's masterpiece, The Sword Of Doom, and while the cover may be the same as its previously released DVD edition, this couldn't be further from that solid, but forgettable, package.
---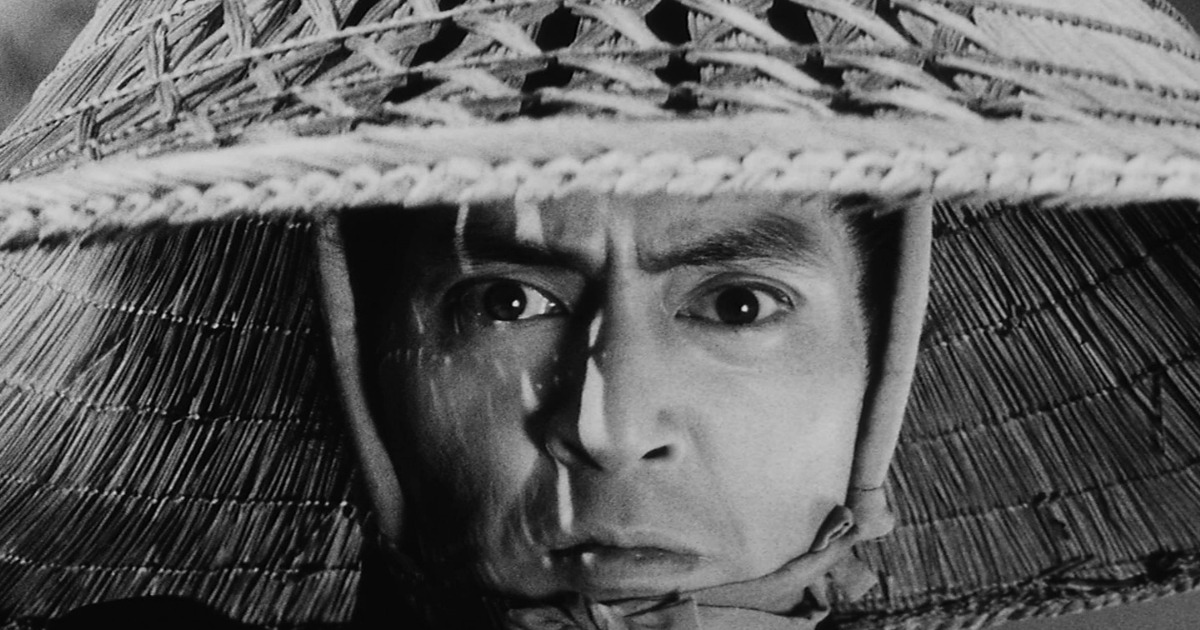 ---
Okamoto's beloved 1966 gem is based on an equally adored novel from Kaizan Nakazato, and features a pair of performances from two of Japanese cinema's biggest names. Leading the way is Tatsuya Nakadai as a roaming ronin who we are introduced to as he takes the life of an elderly man. One of the many vagrant killing machines that would become deeply influential as this world verges on the brink of shifting leadership (the film is set near the end of the Edo period as the Meiji era sets in place, Ryunosuke Tsukue is ostensibly the physical manifestation of death. Seemingly unkillable and killing for both the sake of it, and with this first kill, per request, Tsukue is a vicious samurai with little to no moral compass and even less shown emotion. With a style that hints at the heaven-guided sense of right and wrong mused upon in the title of the film's source novel (The Great Bodhisattva Pass), there is no remorse, no empathy and no regret shown in any of Tsukue's kills. It's a harrowing, unstoppable character and an even more unsettling and brooding performance from a rarely-better Nakadai.
And the character appears to be unstoppable until he, during an assassination attempt, crosses paths with a teacher Shimada Toanosuke. Played by a fantastic and maniacal Toshiro Mifune, Toranosuke's central stance is that the sword is ostensibly the physical embodiment of the soul. To truly master the sword one must master the soul, and if the soul is evil or good, the sword will follow suit. Mifune's character is a stark opposition to Nakadai's lead, a lead character who is both deeply pained and troubled, and ultimately devolves into complete insanity following the discovery that the granddaughter of the man he killed in the film's opening is the woman that has been sent to entertain him for the evening. With a final act that is breathlessly unforgettable and possibly one of samurai cinema's greatest tour de force finales (and one that was supposed to be the end of a trilogy of films that never came to fruition), this is without a shadow of a doubt one of the greatest and most underrated films in all of Japanese cinema.
---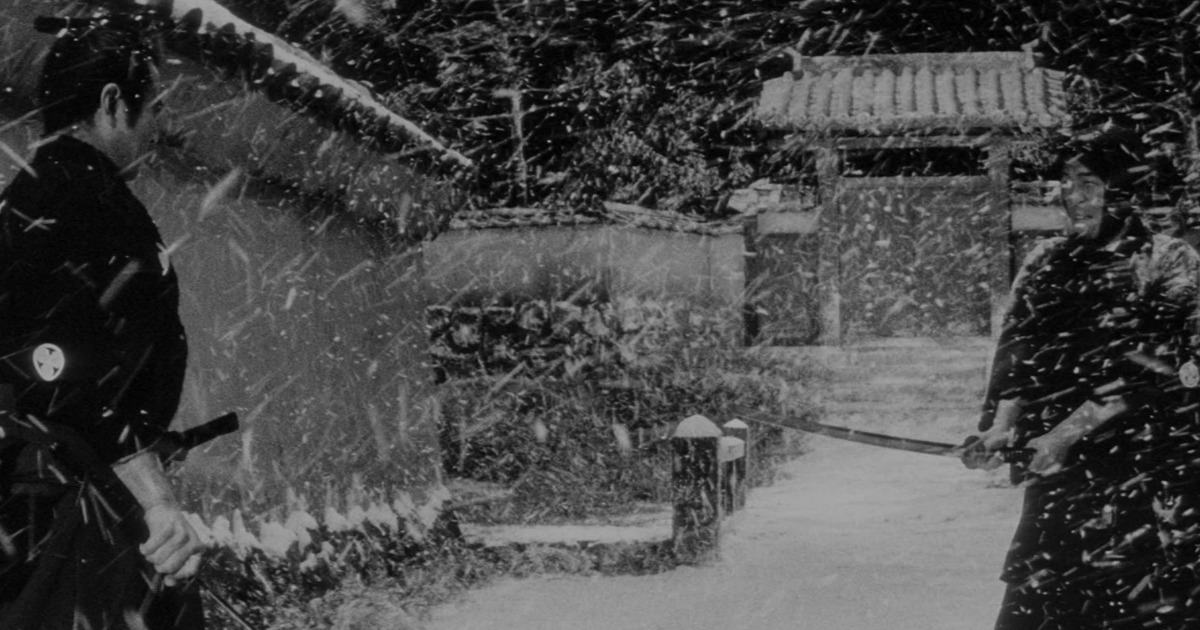 ---
Nakadai's performance is absolutely startling. While the character seems to have a moral compass simply driven by the idea of karmic law (hinted at in much of the Blu-ray release's supplemental material, especially the fantastic commentary here), there is a deep sense of pain behind the otherwise black and soulless eyes of our lead, and his devolution into insanity is startling. Beautifully rendered opposite Mifune's Toranosuke, this is a fantastic pair of performances that battle it out with the absolute best of results. Mifune's a joy to watch here, as he is in many pictures, but there is something about the forceful nature of his character that truly pops off the screen. The pair have worked together many times outside of this film, in such classics like Sanjuro, but this is inarguably one of their best and most singular collaborations. Rounding out the cast are names like Yuzo Kayama, but the biggest take away from the lower ranks of the cast is Michiyo Aratma, who plays Nakadai's mistress, in a really stark and beautifully toned performance.
That all said, Okamoto is the film's biggest star, and that fact is only elevated by the brand new transfer seen on this Blu-ray. Without reproach, Okamoto's film is a beautiful one of nightmarish fight sequences, a finale that is as much an existential battle with past demons as it is a gloriously choreographed blood bath and photography that features some of cinema's darkest blacks and crispest whites. One of the more contrast-heavy black and white films of this time period, the blacks used here seem as maddening as our lead character, and the whites as otherworldly as those ronin that we meet on our journey through this world. A film driven by myth and cosmic law, Okamoto's picture is gloriously composed and choreographed, featuring some of the most intense and startlingly framed action set pieces you'll ever see. Be it a duel that goes south or a right-to-left slash fest that stands as the inspiration for the most iconic sequence in a film like Oldboy, The Sword of Doom is a film truly unlike any you've ever seen before.
---
---
While the original DVD did the film a great service by shining a light on this otherwise rarely-seen masterpiece, this Blu-ray is the type of release that changes the way one views a film like this historically. Featuring one of the most beautiful upgrades in ages, the film goes from muddy samurai cult classic to full blown glorious aesthetic masterwork, and is only elevated to even greater heights thanks to both a must-read essay from Geoffrey O'Brien and the type of commentary track, from Stephen Prince, that is both engaging and absolutely intellectually stimulating. Both helping to describe the plot as the twisty narrative unspools and also hinting at the thematic resonance of Okamoto's camera work (be it the sexual tension throughout the film or the hints at our lead's regressive fighting style), this is a fantastic commentary and transforms this release from one worthy of hunting down during one of the many Criterion sales to one worthy of running out this very second to pick up if one hasn't already.
Hell, get a second copy. That's what the universe wants you to do.