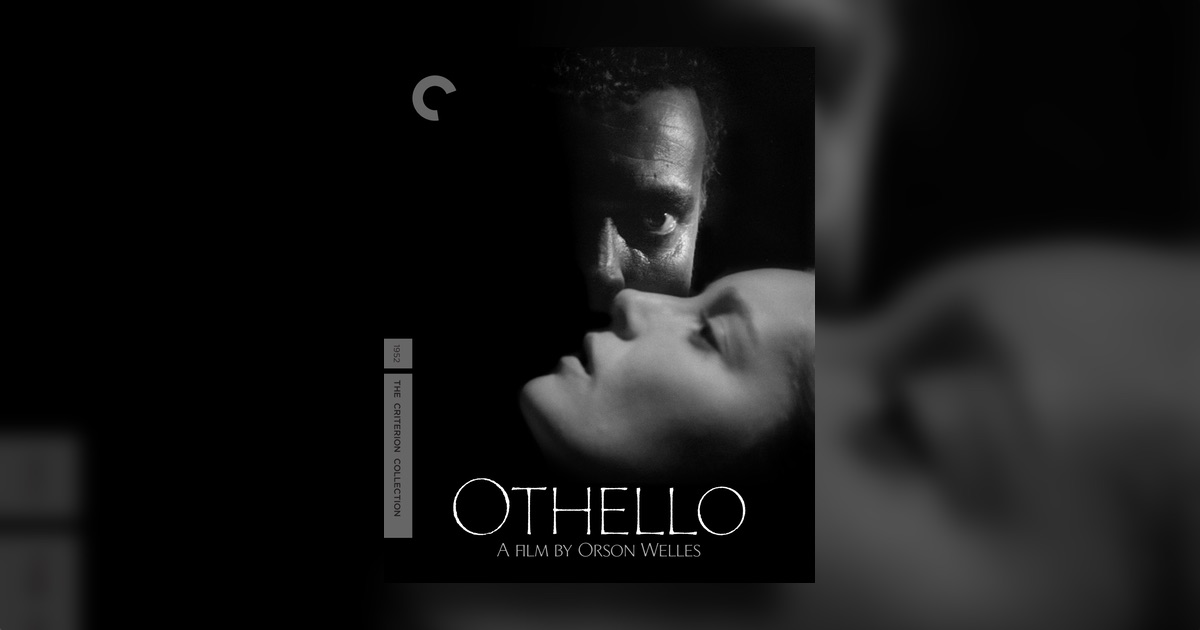 When discussing the cinematic adaptations of the works of one William Shakespeare, any and all conversations should really start and stop with one name, that being Orson Welles. Be it his legendary stagings of Julius Caesar or maybe the single greatest film adaptation of a Shakespeare work (or five, to be exact), Chimes at Midnight, Welles' career is chock full of various top notch takes on The Bard's canon, all of various different levels of experimentation. However, few look or feel quite like his film adaptation of the legendary playwright's Othello.
Welles' Othello is a profoundly moving and aesthetically audacious take on Shakespeare's early 1600's play, which tells the story of titular Moor of Venice, played brilliantly by a rarely-better Welles. The main narrative thrust of the film comes in the form of treachery and deceit, as committed by the bitter and ever-scheming Iago. Othello begins to believe that his wife, the gorgeous and caring Desdemona, is herself having an affair with an underling of Othello's by the name of Michael Cassio. But this is all really of little intrigue. Distilling Shakespeare's play, which itself is often staged as a three-plus hour piece, down to just a pinch over 90 minutes, the film feels much more interested in the tones and moods of Othello, taking on an abstractionist, invigoratingly experimental form in the process.
This adaptation thrusts the viewers into what is ostensibly the ending of this story. A hallucinatory funeral procession is what marks the beginning of this picture, the deceased face of our lead character marking the first striking tableau the viewer encounters. Showing a profound connection to everything from German Expressionist cinema of a half century prior to Swedish cinema like The Seventh Seal (whose own funeral procession is very much a relative of this one), Othello is possibly Welles most aesthetically daring film. Billed by many as a close cousin of film noir, Othello is a baroque tone poem about hatred and bigotry that sees Welles at the very height of his powers as both a filmmaker and a performer.
Shot over the span of three years, Welles' film is an audacious ode to the idea that true greatness comes when the restraints of time and budget are at their tightest. Pinching pennies whenever and wherever they would come from, Welles (notorious in his profound independence) saw many of his films come under the most tight of existential conditions, this being maybe one of the most clear examples. He would see his locales jump from Venice to Morocco, numerous cinematographers would come under his employ, and even his leading lady would change over the span of this production a handful of times.
And yet, not a single moment of this film feels entirely out of step with any of the others. As clear an example of Welles' auteurist bonafides as any throughout his career, Othello is a taut, expressionist nightmare of a film, that is a groundbreaking experiment in filmmaking craft. We watch as Welles draws on such visual inspirations as the editing theories of Russian masters like Eisenstein, and turn a scene driven into the ground by a lack of budget and turn it into maybe one of cinema's most visual inspired sequences. Set inside a Turkish bath due to a lack of costumes for the principle players, this is one of Welles' most iconic sequences, a scene that is as claustrophobic as it is intensely surreal. It's simply an absolute masterpiece.
That being said, this series of constraints has led to a series of problems in the restoration of the picture over the last 60-plus years. With more versions than one can truly keep track of, there are two on this new DVD and Blu-ray from The Criterion Collection, both looking about as good as they ever have. There is a 1952 version that clocks in only two minutes longer than the second release included here, a 91 minute cut that saw the light of day in 1955. A commentary is included on this cut, including Peter Bogdanovich and scholar Myron Meisel, who offers up much of the commentary's most interesting insights. Both versions are worth seeing, and they are dissected in one of the Blu-ray's most interesting supplements, an intriguing discussion with scholar Francois Thomas on the differences and history of these separate versions.
But no matter what version of the film you partake in, one thing is crystal clear. There are truly few visions in the history of film as crystalline and assured as that of Orson Welles. Themes of hatred and racial bigotry aren't far from Welles' mind, despite his abstract aesthetic ambitions, and this new home video release looks to highlight every aspect of that singular vision. Filming Othello is this release's crowning supplement, an essay picture that is itself Welles' final completed film. It's a superlative piece of documentation, that is a real insight into both this single film and also Welles' own craftsmanship. This is not just one of the man's greatest acting performances, but it proves that aesthetically, Citizen Kane isn't the only Welles film worthy of being considered one of cinema's greatest achievements. Return To Glennascaul is a 1953 short film made by actors Michael MacLiammoir and Hilton Edwards during the shooting of this film, and a documentary about actress Suzanne Cloutier is an equally interesting inclusion. Cloutier takes on the role of Desdemona, and turns in one of the film's most interesting performances.
Rounding out this release are a few really intriguing interviews. First there is a new chat with Welles biographer Simon Callow that's a bit dry but really quite interesting. One of the smaller highlights of this release is an interview scholar and author Ayana Thompson. It's a compelling piece of scholarship that really adds a great deal of context to the film and the Shakespeare play from which its inspired. Finally there's an interview with Joseph McBride that is a perfect way to finish off what is one of Criterion's great 2017 releases
$27.97
$30.04
in stock
11 new from $27.97
2 used from $40.07
Amazon.com
Free shipping
Last updated on October 20, 2018 1:10 pm