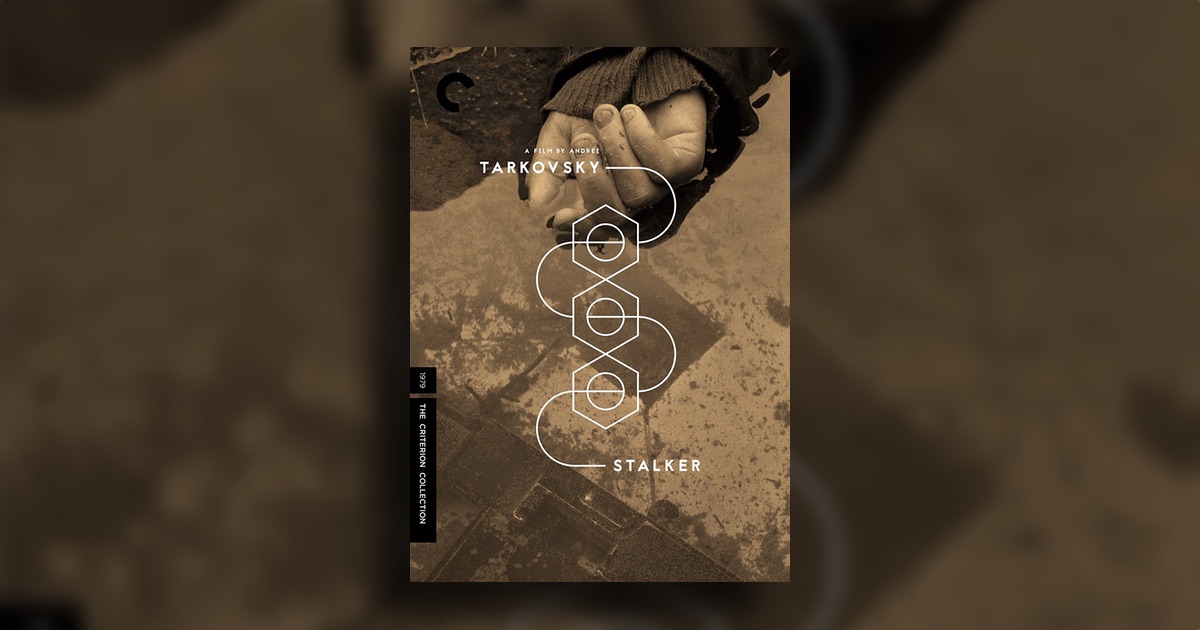 I have seen every Tarkovsky film, and there is little doubt in my mind they gain infinitely in a theater, where the scope and beauty of them can be most fully appreciated. His wide, glacial shots are too enveloping to be shoved into a screen that never ventures into one's peripheral vision. Questioning the necessity of a home video release is absurd – old films are predominantly viewed at this point in time on televisions. To not send his work there would be to condemn it to near nonexistence. It is unfortunate, but it is. The issue is how to do it responsibly, to present the work with a nod towards the theatrical experience and an understanding between disc and viewer that the transfer may be insufficient, but the film certainly isn't.
And if this all sounds terribly esoteric, so be it, but given my transformative experience seeing Mirror, Andrei Rublev, and The Sacrifice in the theater and the relative plainness of watching Ivan's Childhood at home, well, I've become terribly esoteric in how I think about Tarkovsky. Light in particular is so central to his work that a different source will necessarily create a different experience. Stalker is not a film with much bright light – much of it takes place under gloomy skies and dim rooms. But there exists in it a core of energy that Tarkovsky continually reaches toward, teasing out the seeds that float through the air or the reflections in the mud puddles. One is struck, too, by the absence of light in many scenes, those which never pitch into pure noir-y blackness but which feel undernourished for lack of sun. As always with Tarkovsky, manmade structures feel either an extension of the natural world or its victim. We are either building out of it or against it, and the Earth will decide how it claims our work.
Stalker is about two men who enlist the skills of a so-called stalker to take them into The Zone and guide them towards The Room. The Zone was created by some vaguely-identified alien contact, and is off limits to civilians. The Room is supposedly a place where one's greatest desire will be realized. In almost-overbearingly-Russian fashion, the men are identified only by their function – Writer, Professor, Stalker – and never named. After an exciting infiltration sequence, the trio emerges like Dorothy from sepia tone to full color in The Zone, an ideal place for Tarkovsky to unleash his patient sense of decimating time and space. As they travel through it, they lose their bearings. The Zone seems to change around them, a fine utilitarian excuse for an art form that almost by definition, even in the most "realist" works, contorts time and space. What else is a lens, or an edit, than a chance to do both?
Thus Tarkovsky doesn't need to be overt about his game. His methods can be subtle – the way grass bends at the edges of the camera as it inches forward, the way the men's positions seem to shift from shot to shot, the changing weather patterns, the sudden presence of an unforeseen object. Not every viewer will register every shift; I certainly didn't notice the ones I mentioned on first view, and there are doubtlessly more yet to see. Tarkovsky's methods of unsettling the viewer can sometimes be quite overt – the final shot of this film might take the cake there, but Alexander Kaidanovsky's performance as the true-believing Stalker proves the film's most effective hammer. Most often, Tarkovsky prods us toward uncertainty or wonder. We might not be actively thinking about the broken laws of physics, but we leave to a world a little more mysterious than it seemed a few hours ago. His actors convince us of the urgency of this retreat, while the earth glides slowly from our grips.
To present this on home video, start with a world-class transfer. Mosfilm's new 2K restoration is earthy, textured, crisp when it needs to be and unafraid to let an unclear shot remain an unclear shot. When the three men look down a tunnel known as the Meat Grinder (because what Soviet sci-fi film wouldn't make three men walk down something called a Meat Grinder?), we're meant more to guess at its essence than to know precisely what awaits. This is how a good transfer aids the content of a film. The colors are rich and exhibit depth while still allowing The Zone to look absolutely dismal.
Tarkovsky's soundtracks are absolutely as important as his images, and they work in concert with one another to lull us into uncertainty. Here, too, Mosfilm excels. The sequence in which the men ride the train track into The Zone could be pacifying, if not for the clickity-clack of the tracks gradually giving way to an otherworldly boing-oing sound that tells us, well before the film switches to color, that we are entering another realm. No matter what we see and hear as we move closer to The Room, however certain we may be that the steps we take are landing on solid ground, this world is not as it seems. The rumble of train tracks will return at the end to ensure we don't forget the power they hold. I only wish the disc came with a Malick-esque request to turn your sound up.
I must mention something that's become a bit of a pet cause for me – the menu. Criterion once produced exquisite Blu-ray menus that clued the viewer into the experience they were in for. This gave way to a few years of stills, maybe some music. Now we're back, baby, to disassociated images and sounds that tell you nothing of the plot but everything of the emotional experience. It's small, but it goes a long way.
The two key supplements here are a half-hour-ish interview with scholar Geoff Dyer, who wrote a whole book about Stalker and whose enthusiasm and insights go a long way towards cementing the rapture in which the film leaves you (or, you know, me anyway). Mark Le Fanu's essay provides succinct biographical information on where Tarkovsky was at while he was making this, his last Russian film. Archival interviews with set designer Rashit Safiullin, composer Eduard Artemyev, and cinematographer Alexander Knyazhinsky give us further insights into the technical prowess that it takes to bring about such an experience as this, along with some fun anecdotes about how distant Tarkovsky could be as a collaborator.
What else do you need? This is spectacular.