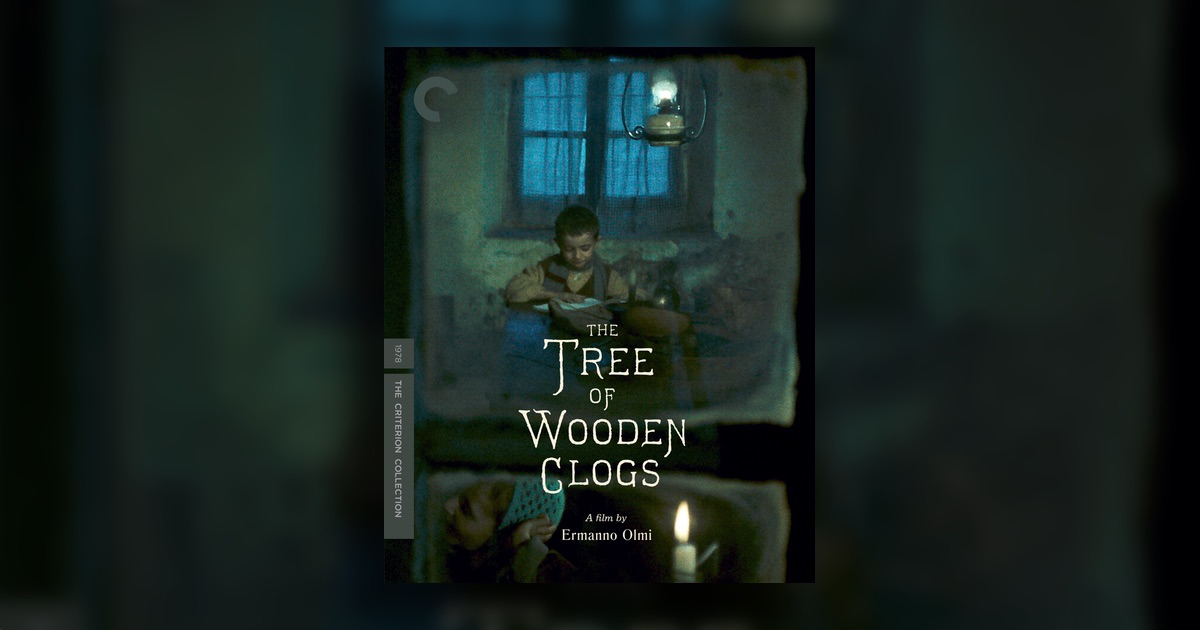 As the art film revolution of the late 1950s and 1960s gave way to more populist manifestations of its stylistic inventions, so too did the "foreign language drama" become a codified form. As Bergman, Antonioni, Kurosawa, Fellini, and other renowned directors of that earlier time aged out of their peak years of financial viability, a new class found a framework in which to ground their career. They didn't always have the training in commercial art that their forerunners had worked in and helped develop before eventually resisting, subverting, or overthrowing, but they had the stamina and the work ethic to invest in the trappings that made earlier more revolutionary works so galvanizing.
Ermanno Olmi made his start in documentary shorts, making more than two dozen from 1953-1959, before making his feature narrative debut with Time Stood Still (1959), an avalanche drama about a generational divide. He gained considerably more acclaim for 1961's Il Posto, and continued working steadily, if to little international acclaim, through the 1960s and 70s. Among his many TV projects was a rather ambitious three-part miniseries about tenant farmers in late 19th century Bergamo, Italy, a period of brewing volatility that, for now, would scarcely affect these peasants. Olmi's aim was to shoot the film with a small crew (he would be his own cinematographer) and a big cast (four peasant families' worth), with all the dialogue in the local Bergamasque dialect. He prevailed over financier doubts, and premiered the three parts as one three-hour film at the 1978 Cannes Film Festival. When it won the Palme d'Or, any notion of a television premiere was scuttled and The Tree of Wooden Clogs became a success as far as these sorts of things go.
While such rigor and dedication to the natural world are often associated with great films (from the era, one thinks of Herzog, Malick, Tarkovsky, etc.), this alone does not great cinema makes. Olmi has a documentarian's eye for behavior, character, and process, but lacks a dramatist's feel for narrative momentum or an artist's eye towards perspective. His chief interest is in recreating this lost world, to observe the meagerness of their lives, and the small joys that can carry them through such immense suffering. The closest he comes to an overarching view of things is the initial plot thread of one farmer sending his young son off to school – unheard of in their community – and a tiny pitfall that becomes their undoing. But this is too diminished in the three-hour runtime, and catches up with them too late in the proceedings. Too much else is just bits of business that make for interesting history but thin cinema.
From the supplements, we learn that Olmi based much of his screenplay on stories his grandmother told him about living in such an environment. This would explain the somewhat nostalgic bend toward the stories. It's not that Olmi romanticizes poverty, as such (not that there'd be anything particularly wrong with this; Olmi is Catholic, and blessed are the poor), but his direction, particularly of the actors, has a flavor of remembrance I more associate with Fellini's Amarcord than, say, De Sica's Umberto D. We learn via clunky expository text that such peasants work the land of their landlords, but keep only a third of the profit to split between them. This is about as much a view as we get into the specific economic hurdles the families face. Loosely, we understand that a deceased cow would be a problem and an endowment would be a benefit, but the day-to-day compromises and sacrifices poverty necessitates are largely ignored. The major exception to this is in the storyline of a widow who has to provide for six children and one grandparent, wherein she agonizes over the offer to send her two youngest children away. Hers is the best, most resonant section of the film, as she is accorded the most mundane and the most miraculous ends of Olmi's often-spiritual film.
The Tree of Wooden Clogs comes to Criterion Blu-ray via a new 4K restoration created in collaboration with The Film Foundation at Li'Immagine Ritrovata, supervised by Ermanno Olmi. There's been a bit of chatter about the color palette here, which definitely runs cooler than past iterations of the film, with more emphasis on blues and greens than any warm tones. This fits in with a pattern familiar to contemporary collectors of post-'60s color cinema, with many a Blu-ray transfer taking a considerably cooler tone. Based on screencaps, I don't think the changes here look as good, but text at the beginning of the film reiterates Olmi's involvement in the restoration and specifically says he wanted the new color timing. Beyond that concern, the transfer looks very good, with healthy grain, decent depth, and a great deal of detail. I didn't notice any compression artifacts – always a concern with three-hour films that have to share a disc with supplements.
And Criterion does thankfully offer a very good stack of supplements. As mentioned above, the dialogue was all in Bergamasque, but its alternate Italian-language track is available as well. After that, Mike Leigh provides a welcome seven-minute introduction with a great deal of enthusiasm. The best supplement is an hourlong 1981 episode of London's The South Bank Show, which extensively interviews Olmi and pays a visit to the farm where the film was shot. The program provides a great deal of context on Olmi's career, and a ton of insight into his aims with the film. Building off of that is a half-hour Q&A session with the cast and crew, discussing the film at the 2016 Cinema Ritrovato film festival. This provides a ton of great production anecdotes, but can be a bit trying to sit through as it's just a series of cameras swerving to keep up with who's talking, and audio only captured via the speakers in the theater (rather than patching the microphones to the recorder directly). Criterion also dug up two interviews with Olmi, one from the 1978 Cannes Film Festival (7 minutes, including a long intro) and another from 2008 (32 minutes). Finally, there's a foldout pamphlet with an excellent essay by film critic Deborah Young.
---