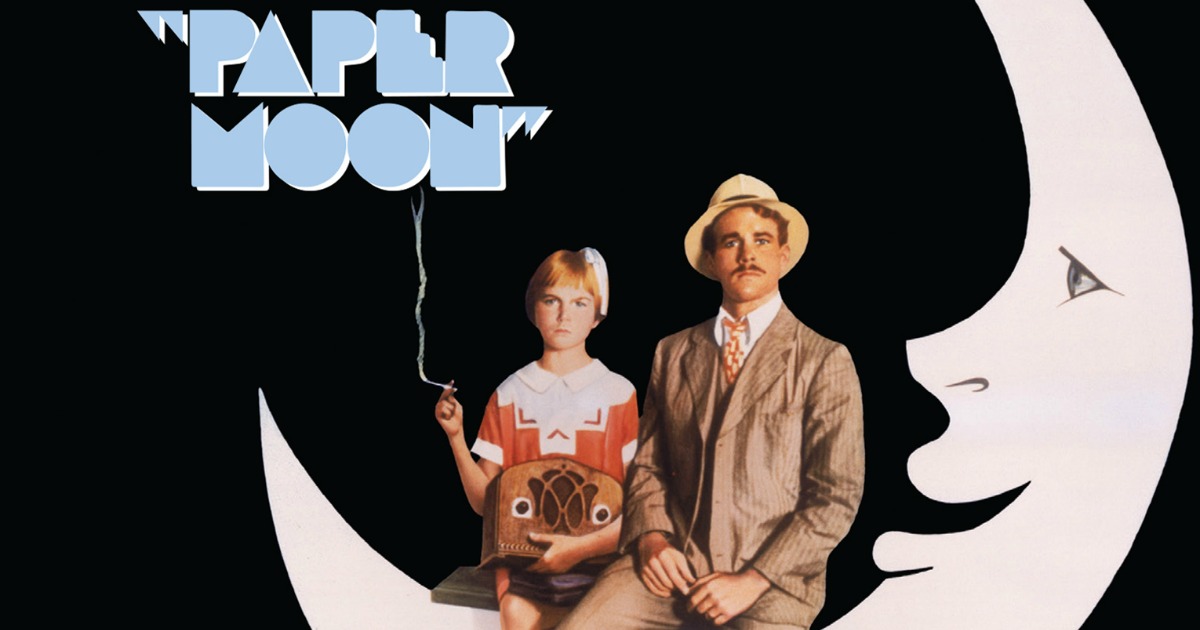 Hello, postmodernism.
Paper Moon is as much about the movies as it is about a couple of thieves in the midst of the Great Depression. Director Peter Bogdanovich preceded his career as a filmmaker by studying to be an actor, programming screenings at the Museum of Modern Art, and writing film criticism for Esquire. Movies are in his blood, and they peek through the edges of Paper Moon.
Con man Moses Pray (Ryan O'Neal) had hoped to merely pay his last respects to a fun-loving gal when fellow mourners decide it'd only be right for him to take her young, now-orphaned daughter to some relatives in Missouri. Seeing as they've got this Depression on, he's heading that way and, after all, you can trust a man who sells Bibles, his con has left him little room to decline. For her part, Addie (Tatum O'Neal) isn't exactly obstinate, nor is she particularly accommodating. But she is a lot sharper than she appears. When Mose (he goes by "Mose") takes her along to a sales pitch, she quickly discovers his ruse, and discovers even quicker how to bolster his operation to their mutual advantage. They are, it turns out, a perfect team.
---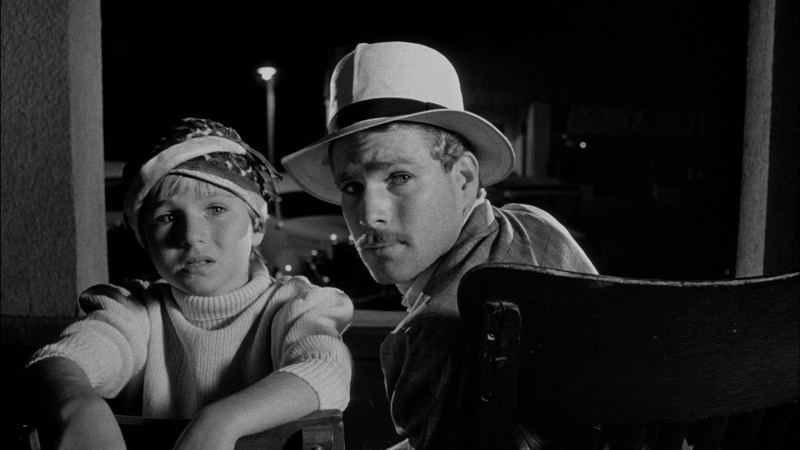 ---
Born in 1939, Bogdanovich himself had no direct experience with the era he depicts here; it's all received through the movies, and released here. The actors operate in a performative style, the frames are arranged to remind us of old photographs and films, and the absence of a score – rather than enforce a sense of realism – heightens its artificiality. Even the choice to shoot black-and-white is a postmodern touch; by 1973, even Bergman was shooting in color.
The tone Bogdanovich strikes is not exactly a recreation of a 1940s aesthetic, nor is it precisely in tune with the New Hollywood method of his peers. What it really anticipates is a pervasive aesthetic that took hold in the 1990s and continues through today – where would the Coen brothers (The Man Who Wasn't There, O Brother Where Art Thou?, Raising Arizona), Alexander Payne (About Schmidt, Nebraska), or other purveyors of our treasured "mid-range, adult dramas" be without this odd little nostalgia gem?
---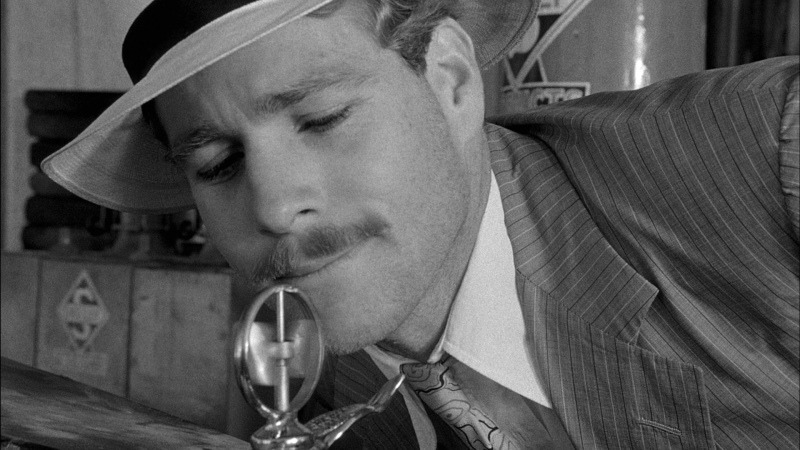 ---
O'Neal (Ryan division) walks this line between knowing wink and earnest investment quite well, in large part because screenwriter Alvin Sargent makes certain his character, too, is always playing at least two roles. His outward facade may be as a Bible salesman, or father, or just decent guy; his motivations range between the mercenary, lustful, and genuinely gobsmacked. He's the very model of a two-bit hustler. He has just enough moxie to stay ahead, but not enough to land anything big time. He works overtime to woo a showgirl (Madeline Kahn) who's lucky to have him. He has a strict $8 limit on the phony Bibles he sells, while Addie knows exactly what more affluent marks will pay.
A postmodern film deserves at least a modern transfer, yet, surprisingly, this is the first time – as far as I can tell – that Paper Moon has been released on Blu-ray. Masters of Cinema doesn't waste the opportunity, delivering a gorgeous high-definition transfer that's pristine and crisp yet very filmic. There is some warping inherent to the source (look at the opening scene, for starters), but, as regular readers know, this is exactly the sort of stuff that revs my engines.
---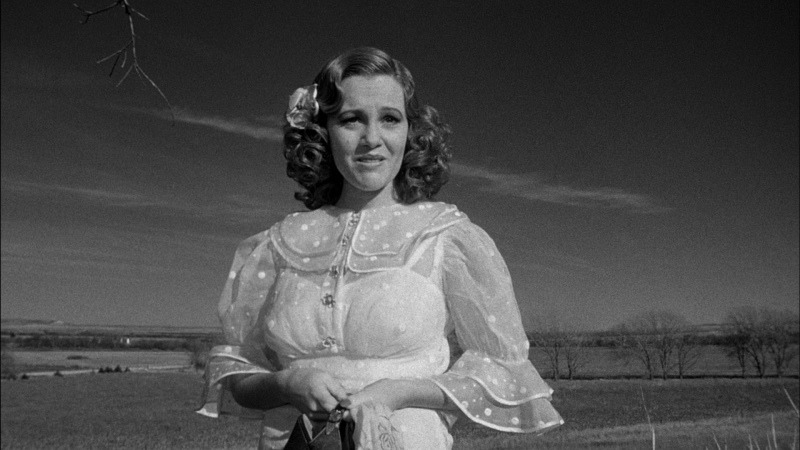 ---
Supplements are bountiful, if not terribly rewarding, as much information gets repeated. Either the commentary track or the three short featurettes (totaling 37 minutes) will suffice; you needn't invest in both. All were clearly pulled from an earlier release. The booklet, with a new essay by Mike Sutton, may improve matters, but unfortunately I was not able to look at it.
Paper Moon may not be as "gritty" or "edgy" as its New Hollywood contemporaries, but in many ways, it proved the more influential. It's also just a hell of a fun romp, sharply written and entertainingly played. Masters of Cinema has served it well in bringing it to Blu-ray.
---