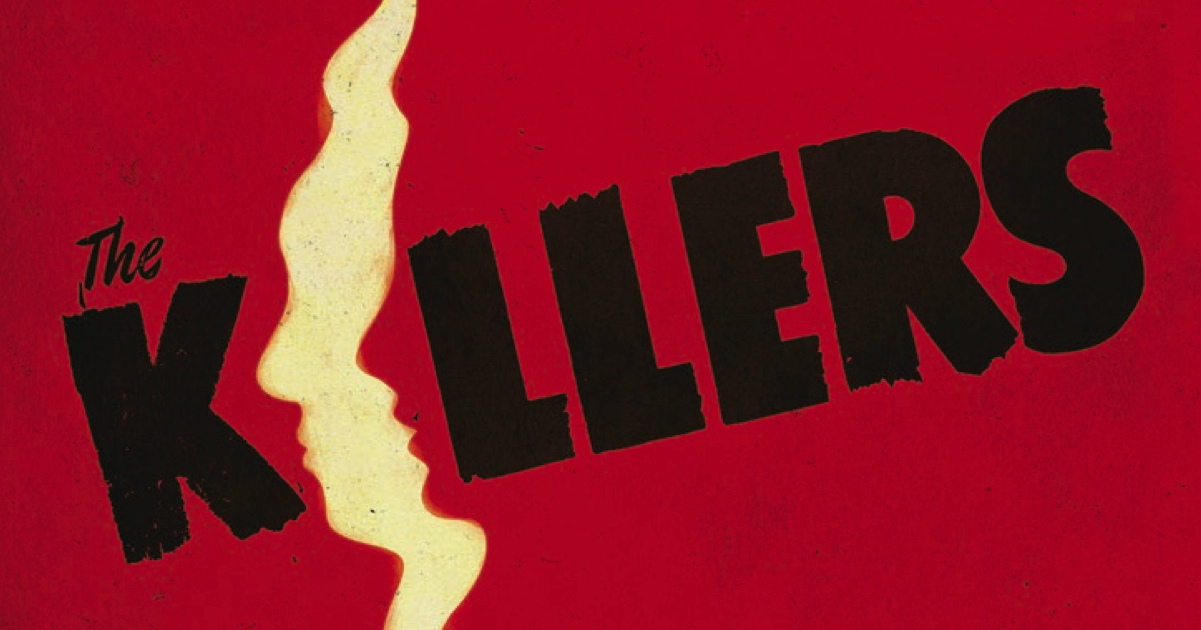 Film noir often assumes the shape of a memory; the past is forever haunting the present. Think how many films in the genre employ significant use of flashback. Double Indemnity. Out of the Past. Mildred Pierce. Laura. D.O.A. Sunset Boulevard. The Crack-Up. And that's just up to 1950. That The Killers takes a similar shape – insurance investigator Jim Reardon (Edmond O'Brien) is looking into the inexplicable, yet clearly quite motivated, murder of Ole "The Swede" Anderson (Burt Lancaster) – is not unusual, nor should be an impediment to its emotional effectiveness. Flashbacks are usually deadly to drama, but the above-noted films demonstrate that they can be just as urgent as a chase scene.
The Killers has a great story, loaded with twists and turns, expert dialogue, and sharply-drawn characters, situated in flashback though it may be. It has Lancaster, who, in his debut performance, emerged immediately as one of the screen's most compelling subjects. It has Ava Gardner, beautifully convincing Lancaster (and us) that she's in it purely for him, even when we all should know better. So why does its central story feel so far removed from its surface? Simple – it places the narrative in the hands of Reardon, a totally bland, unaffected and straight-arrow protagonist who seems to always find exactly the right person with exactly the right clue, and who, in everything he learns, betrays not a bit of his professionalism and good-naturedness.
---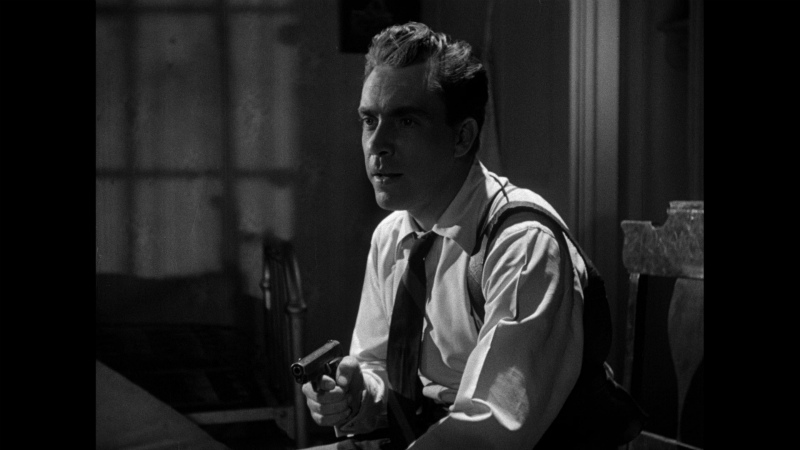 ---
All great noir in some way involves corruption of the soul. Reardon exits the film with a smile on his face, off to vacation. And why shouldn't he? Everything's gone his way. Nothing he has learned has changed his outlook, nor really involved him at all. He goes above and beyond the line of duty, clearly drawn in by this intriguing case of sin and vice, but experiences neither firsthand. It's not a necessity that the investigator type have no emotional involvement in his case. Look at Laura – that whole film is about how an investigator is damned by his case. And The Killers is loaded with opportunities to similarly draw in Reardon. Yet he remains unflappable. He's hunted, though never on edge; seduced, though never lustful; attacked, yet never violent. This is the problem with the endless debate over active and passive protagonists – Reardon initiates nearly everything we see in the picture (including, by invoking memories, what we see in the past), yet because he is unchanged by what he sees and learns, feels more passive than Forrest Gump. His lack of rise discourages our own. Every new development is passed by him, and he more or less shrugs his shoulders and moves to the next; so, too, do we as a result.
I once heard it suggested (I wish I could remember by whom) that the American crime film went through three phases in Hollywood's golden years. In the 1930s, it was pure "Who Did It?" The detective and audience was presented with an array of suspects and clues, only to discover (often secretly) that the real perpetrator was the least likely of them all. Emotional involvement was kept to a minimum, but everybody's having fun. In the 1940s, it was "Why'd They Do It?", a mode that encouraged psychological analysis in the process of solving (or, increasingly often, portraying) a crime. Audiences were let into the social, economic, and personal circumstances that drove someone to damnation. In the 1950s, this transformed into "Why Bother?", as moral corruption had reached such a scale that it was impossible to tell right from wrong, and any attempt to toe the straight-and-narrow was unlikely to change much of anything.
---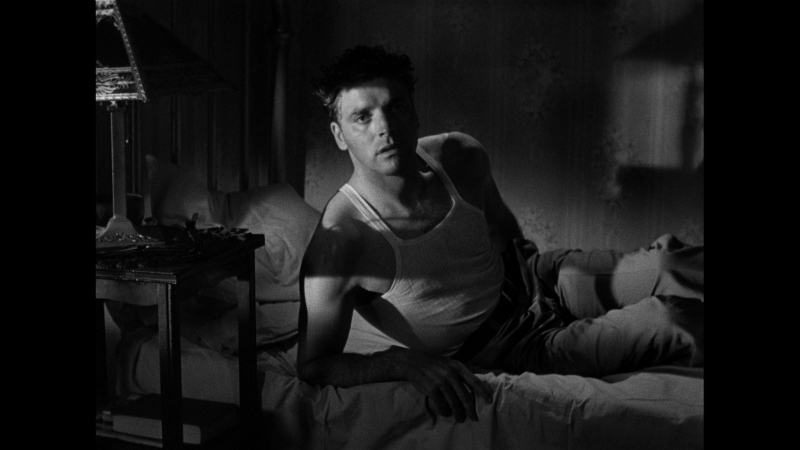 ---
The Killers is somewhat awkwardly positioned between all three. Reardon has the disposition of those early detectives – his curiosity is purely intellectual, and the case is but one of many. The mystery's the thing, and that's it. Yet the flashbacks indulge heavily in psychological investigation, forever asking not only what drove the killers to murder the Swede, but why the Swede didn't much care that they did, or, for that matter, why he did what he did to draw them there. And then, by the end, we find that for all of Reardon's efforts, the only real payoff is that insurance rates for other customers won't rise…by one tenth of a cent. Why bother, indeed. Yet the latter is not treated as anything more than lightly ironic, while the psychologies involved are diminished as interesting twists in a series of facts. They do not linger, and thus the whole feels even emptier than the 1930s procedurals that informed it.
Elwood Bredell's shadowy cinematography is served quite well on Arrow's new Blu-ray edition, using a transfer they co-crafted with Carlotta Films in France. Contrast, depth, grain, and clarity are all very strong. There are some minor fluctuations almost certainly inherited from the source, but which go a long way to giving it a more natural appearance. Damage is very minimal.
---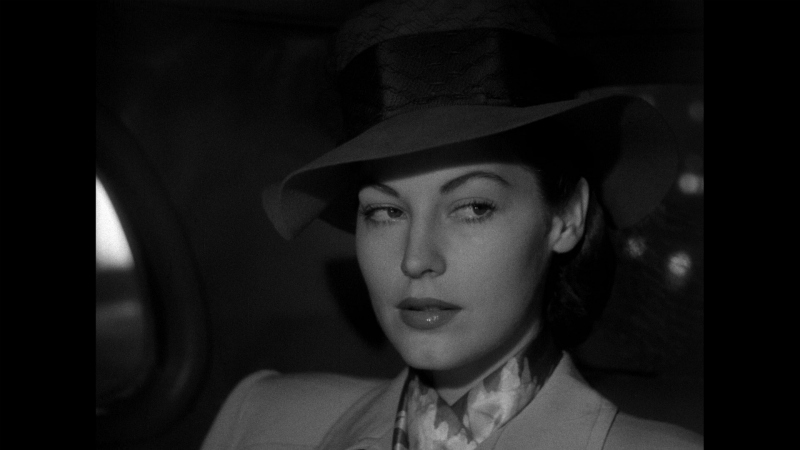 ---
On the supplemental side, look for an excellent hourlong video piece with scholar Frank Krutnik, who discusses the history of the film and provides an overall analysis before getting into a commentary on four specific scenes. Rather than just providing a straight commentary track, Krutnik will pause the image at key moments to highlight all the elements going into it. It's a really strong inclusion. After that, we get a visual essay adapted from two books – Hemingway's The Killers and Heroic Fatalism: From Page to Screen (Thrice), both of which (as this video does) examines Hemingway's original story and how it's been portrayed in Siodmak's film, Andrei Tarkovsky's short student film, and Don Siegel's 1964 film. After that, there are three radio programs regarding the film – The Jack Benny Program references it, Screen Director's Playhouse adapts it, and Two for the Road expands on it. Beyond that, the usual stills gallery and trailers, before you get to an exceptional 40-page booklet featuring a thorough historical analysis by Sergio Angelini, excerpts from contemporary reviews, an article on the film from American Cinematographer, and a 1959 interview with Siodmak. Even at 40 pages, it feels like a dense read with a wealth of information.
Unlike the Criterion edition, we don't get the Siegel and Tarkovsky versions of the film (though the former is available as a standalone release from Arrow), nor any presentation of the Hemingway short story, but the scholarly supplements are much richer than Criterion's, so it's all a matter of where your emphasis is, never mind owning the film in high definition. I'd go with the Arrow myself.
---