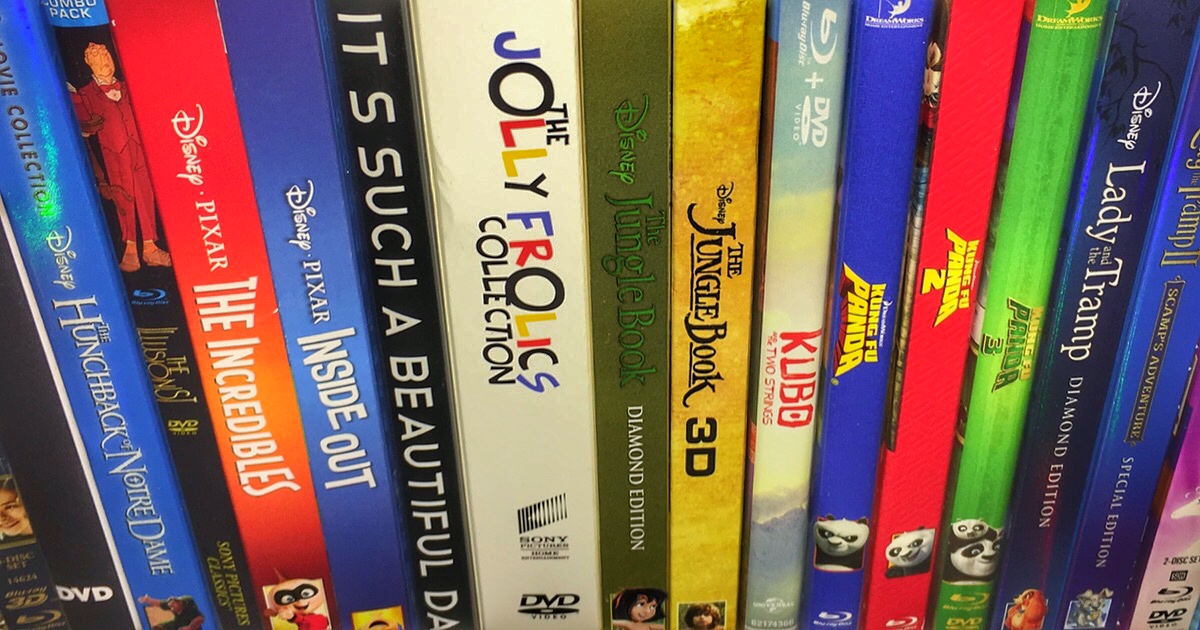 It's a new month, and with that, some retrospection. Each month, hundreds of home video releases hit the streets, and who better to curate the best of the best than us here at The CriterionCast. So with that, here are the five best home video releases of June 2019, as per yours truly:
5. Bruno Dumont x2 (The Criterion Collection)
Starting off this recap of the past month's topper most home video releases is a pair of hotly anticipated Criterion Collection releases from a filmmaker that's taken far too long to get thrown into the company's hallowed ranks. Spines #980 and #981 are the introduction of Bruno Dumont into the Criterion Collection, and the company has chosen his first and second features as the worthy intro. The pair are La Vie De Jesus and L'humanite, and both are astounding pieces of work. Often wrongly compared to filmmakers in the New French Extremity movement, these films are incredibly intimate and often confrontational, but never without a sense of naturalism and truth that makes them feel lived in and provocative. Both films are led by superlative performances (David Douche and Emmanuel Schotte in Jesus and L'humanite respectively), and show Dumont's skill not only in crafting thought-provoking images but also getting stellar performances from non-classically trained actors. "Not for everyone" is an understatement, but to bill these films as dismissively as that feels not only wrong but incredibly slight and simplistic. These are character studies of the highest regard, at points beautiful and tender and at others confrontational and abrasive. As far as home video releases go, they're also quite stacked. Both films have new, director-approved 4K restorations that are truly sights to be seen. Supplemental material abounds, with both Blu-rays having interviews with the director and a conversation between Dumont and critic Philippe Rouyer. There are also four different segments from various television shows split between the two releases, really making these a complementary pair, worthy of picking up.
4. Mutual Appreciation (Arbelos Films)
Potentially the least talked about release on this list, spot #4 is locked in by yet another superb release from upstart label Arbelos Films. One of director Andrew Bujalski's earliest works, Mutual Appreciation finds the Support The Girls director at a stage in his career where, hot on the heels of his beloved debut Funny Haha and just under a decade before he'd jump into full esoterica with his masterpiece Computer Chess, he's working in an incredibly specific world that's universally relatable. Told in gorgeous, textured black and white that looks wonderfully filmic in a new 2K restoration, Appreciation feels in conversation with the type of "mumblecore" movement that he's become known as a patriarch of, in that the narrative and dialogue feels at once naturalistic and yet theatrically structured, and the intimate direction is paired wonderfully with claustrophobic interiors that only feel heightened due to his characters inability to truly connect to one another. The film tells the story of Alan, a musician living in New York, who must navigate a series of relationships that feels in conversation with directors like Eric Rohmer and particularly Phillipe Garrel. As far as a release goes, this thing is absolutely stacked. The new restoration is absolutely top tier despite the film's admittedly modest production, and the real crown jewel here is a new interview with Bujalski that is both entertaining and deeply insightful. There's a short film, a video introduction and a booklet with essays from Damien Chazelle and Will Self. Toss in an entertaining supplement billed as "Interjections and observations from the parents of the cast and crew" and you have another A+ release from one of the more exciting up and coming boutique labels around.
3. The Extraordinary World Of Charley Bowers (Flicker Alley)
Maybe the most esoteric release on this list is also potentially its most rewarding. Collecting 18 films over two jam-packed discs, The Extraordinary World Of Charley Bowers is one of the most exciting Flicker Alley releases yet this year. Now, clocking in at nearly 300 minutes and featuring 15+ short masterpieces, I won't dig too much into the specifics of the shorts, instead opting to discuss just how important this release is going to be for fans of avant-garde animation and comedy cinema. More or less lost since their initial release, in the late-1960's archivist Raymond Borde of the Toulouse Cinematheque rediscovered a handful of these films, and with more materials found via the Library of Congress, Narodni Filmovy Archiv, EYE Film Institute, MoMA and numerous other sources, these 18 classics now look better than ever. A previous release of a handful of these films dropped in 2015, and with incredible new digital restorations, these shorts are gorgeous, ingeniously crafted, incredibly funny and most importantly they feel groundbreaking even to this very day. Despite some being well over 100 years old, these 18 shorts are endlessly energetic, and it's thrilling to see Bowers as a craftsman and also in the iconic Bricolo role that would, upon their release, make him a superstar. Some of these shorts have new scores from composer Donald Sosin, Antonio Coppola and Neil Brand, and that's just the tip of the supplemental material. The real highlight here is a booklet, pairing an intro from Lobster Films head Serge Bromberg and an essay from Sean Axmaker, all discussing Bowers as a filmmaker and a screen presence. It's an incredible little booklet that gives much-needed context to a filmmaker most people know little-to-nothing about, and does so in a way that's endlessly readable. There's an image gallery (we Stan image galleries) and even a documentary about Bowers and his relationship to French culture. It's an incredible little release that hopefully won't go too long "under the radar."
2. Jean Luc Godard x3 (Kino Lorber)
The second of the two director-driven blocks of releases, Kino Lorber has outdone the two Criterion Collection-approved Brunot Dumont releases by dropping three new Blu-rays of the films of Jean-Luc Godard. Kino blessed June 2019 with new Blu-rays of Detective, First Name: Carmen and Helas Pour Moi, all of which are relatively under-discussed films in the ever-influential filmography of Jean-Luc Godard. Showing Godard at his most deconstructive and experimental, these three films (released over a span of a decade) are an exciting and genuinely thrilling snapshot of a director at the very heights of his powers. While Godard's films have moved into the defiantly anti-narrative strain of filmmaking, these show Godard in an exciting transition all his own, further expanding upon his interest in deconstructing tried and true film genres, flipping them not so much on their heads but entirely inside out. As far as a trio of home video releases, they're relatively uniform, but that's not entirely a bad thing. Each release has a commentary (selected scene with James Quandt on Detective, full feature with Samm Deighan on Helas and feature with Craig Kellar on Carmen), only adding context to the respective releases and where they stand in Godard's broader filmography. Each booklet comes with a superlative essay (same order as commentary; Nicolas Rapold, Jordan Cronk and Kristen Yoonsoo Kim), and the kicker comes in the form of Le changement a plus d'un titre: Changer d'image a short film included on the Carmen release which also comes with a commentary from Craig Kellar. These are top tier releases from a distributor who has a treasure trove of iconic releases from legendary directors just awaiting them.
1. War and Peace (The Criterion Collection)
I mean, was there ever really a question as to what would be landing in this here top spot? Arguably this biggest single-film release yet this year from The Criterion Collection (not only in size but cinematic import as well), Sergei Bondarchuk's epic War And Peace is a massive discovery that has the sincere possibility of forever changing what one thinks can be done with a typical literary epic. A gigantic, 422-minute imagining of the legendary Tolstoy novel, War And Peace isn't just a bombastic piece of filmmaking, it's an expertly crafted, impressionistic and often surreal cinematic experience that may be challenging given the breadth of the work, but utterly captivating when one actually sits in front of it. The definition of baroque cinema, the design work across the board is incredible, with cinematography proving to be the film's strongest suit. Never settling for the same look over the film's grand runtime, one sequence will look like a modernist war sequence rich with texture and naturalism, and the next will be a vaguely Clouzot-esque nightmare, all the while sharing the same sense of energy and vitality that never allows the film to feel disjointed or misshapen. It's the type of film that makes Criterion the very best at what they do, a film that's not just relatively unknown but when discovered forever alters what one imagines possible with the language of cinema. But enough about the film, what's packed into this two-disc Blu-ray release? The release's crown jewel of this release has to be a thrilling new program about the film's contexts both cultural and historical, led by historian and author Denise J. Youngblood. It's an incredible and deeply important bit of scholarship regarding a film whose production and placement in Russian history is almost as important as the film itself. There's a pair of interviews with Bondarchuk's son, Fedor Bondarchuk, and cinematographer Anatoly Petritsky, as well as a pair of documentaries about the film's production, a television program about the film from 1967 and a new trailer from the film's rerelease earlier in 2019. It's a genuinely impressive release regarding an Earth-shattering epic film. A must-own.