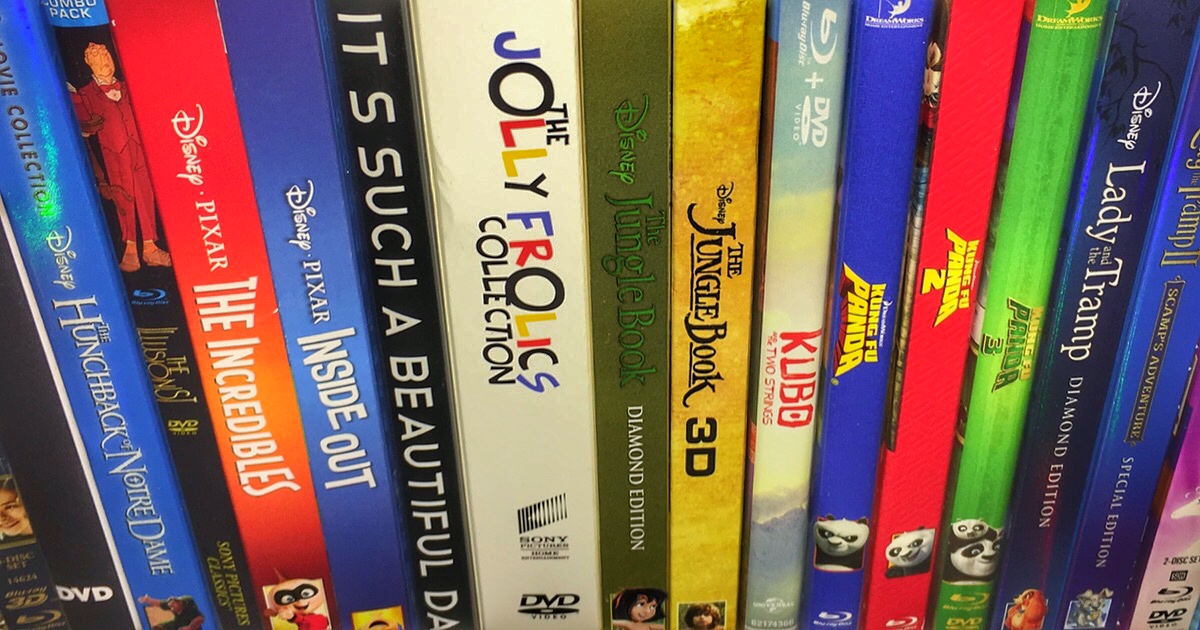 It's a new month, and with that, some retrospection. Each month, hundreds of home video releases hit the streets, and who better to curate the best of the best than us here at The CriterionCast. So with that, here are the five best home video releases of May 2020, as per yours truly:
5. Wildlife (Criterion)
Starting off this month's list is one of the many releases in recent memory that find Criterion taking to the recent history of film to mine some very special releases. Along with films like Roma, Cold War and Portrait of a Lady on Fire, Criterion has released Paul Dano's 2018 directorial debut, Wildlife, and while it was released to some slight notice, it's finally being given the credit it so rightfully deserves. The film stars Jake Gyllenhaal and Carey Mulligan as a husband and wife duo who, based on appearances alone, seem to be your prototypical mid-century American family. With a teen son played brilliantly by Ed Oxenbould, the couple isn't all happy go lucky however, as after Gyllenhaal's Jerry goes off to fight a series of raging forrest fires, the couple begins to collapse. As much about a couple in crisis as it is a nation on the brink of sincere social change, what makes this adaptation of Richard Ford's beloved novel so special is its keen study of Mulligan's Jeanette, a woman who is atypical of a society just reaching the tip of the women's liberation movement. It's as much a character study as it is a relationship drama, a film of incredible texture (thanks to a script written by Dano and real-life partner Zoe Kazan) and mature direction.
Notable Supplement: Interview segments with cast and crew. These supplements are exactly the reason why Criterion doing these more modern films is so exciting. While it's common for directors and stars to hop on a series of podcasts or news shows to wax boring with regards to the film that they have in theaters that weekend, Criterion's focus on both above and below the line talent in these interviews is enthralling. They both give the release great depth regarding the process, and also allow for people like production designer Akin McKenzie to muse on about their process. It's really a fantastic aspect to these type of Criterion Collection releases.
4. Duet For Cannibals (Kino Lorber/Metrograph Pictures)
Next up is one of the recent offerings from the pair of Kino Lorber and Metrograph Pictures, Duet For Cannibals. Put back into theaters near the end of last year, Susan Sontag's incredible feature film debut is now available on DVD and Blu-ray via the above mentioned dynamic duo, and tells the knotty story of a romantic square if you will, focusing on the interchanges between a German intellectual, the woman he calls his so called wife, their Swedish assistant and his fiance and all the roles that they fit within one another's lives. At its core a psycho-sexual lover-swap farce, this is a strangely alluring pastiche of European arthouse cinema from the period, and a visceral look at gender dynamics in a time of free-love and pop-psychology. Far from a "perfect" film, Duet is an incredibly entertaining sex comedy that sees Sontag at her most up front and confrontational. Also, the black and white photography looks breathtaking.
Notable Supplement: Lions & Cannibals. This chat between Sontag and Agnes Varda with moderator Jack Kroll, this conversation from the 1969 NYFF where both Varda (Lion's Love) and Sontag (Duet) had films being shown is an entrancing and endlessly engaging look into two iconic female artists and their process. More interesting maybe as a historical document than a "film school in a box" type supplement usually highlighted here, but hearing both Sontag and Varda speak in context not just of their own work but one another's is captivating.
3. Spring Night Summer Night (Flicker Alley)
One of the more longly awaited releases of the year, Flicker Alley has finally debuted their collaboration with Nicolas Winding Refn's byNWR, the restoration of J.L. Anderson's incredible neo-realist drama Spring Night Summer Night. Set in a coal-mining community in southeast Ohio, then professor at the University of Ohio Anderson's film is a haunting and haunted tail of two half siblings who, in the hopes of somehow breaking free of their small town home, spark a romance that is as bleak in its protrayl as it is strangely hopeful. A film previously known for a butchered exploitation cut entitled Miss Jessica is Pregnant, Spring Night is a gorgeous, almost ethnographic neo-realist drama that feels not of the American cinema of the late 1960s, but more so the Italian film culture that so clearly inspired it. Built on the backs of a shoestring budget and collection of ace performances from non-professional actors, there's a level of humanity here that's quite shaking. The restoration is superlative and the black and white photography is expressionistic despite its clear neo-realist routes.
Notable Supplement: In The Middle of the Nights: From Arthouse to Grindhouse and Back Again. This is an absolute doozy. The most interesting aspect of this film on an extra-textual level is its backstory and relationship to the exploitation scene of the late 60s. Recut into a bastardized sleaze picture, the film was cut with a series of lurid sex scenes that took out much of the emotional core of the film and in its place turned the film into something of a fetish film. This supplement aims to describe the cuts and the logic behind them, and how they so deeply altered the film and its place in the cultural conversation.
2. Film Noir: The Dark Side of Cinema II (Kino Lorber)
Rounding out this month's list are two very different box sets. First up, from Kino Lorber, comes the second in their incredible "Dark Side of Cinema" series. Collecting three films, this set features The Price of Fear and The Female Animal, with the crowning jewel being Douglas Sirk's incredible and rarely-seen jem Thunder on the Hill. Starring Claudet Colbert, Thunder tells the story of a nun on the run, with the hopes of proving the innocence of a woman who has been condemned to die. Colbert is absolutely incredible here, in a film that's gorgeously shot and wonderfully scored. While the plot may not seem like your typical Sirk picture, the film leans heavily into the melodrama of the crime narrative, turning it less into a who-dun-it and more a crisis of faith noir melodrama. The other films included here are also worth noting, but it's the Sirk picture that makes this an absolute must-own for any noir nerds out there.
Notable Supplement: Audio commentary with Film Historian David Del Valle. It's fine. It wins by default. Only supplement included in the entire set that isn't a trailer.
1. Scorsese Shorts (Criterion)
Topping off this month's list is one of the more fascinating Criterion releases in quite some time. Collecting five early shorts from legendary filmmaker Martin Scorsese, this box set is a fascinating and deeply important document of the start of one of the most important filmmakers in the history of the medium. Included here are Italianamerican, American Boy, The Big Shave, What's a Nice Girl Like You Doing in a Place Like This? and It's Not Just You, Murray!, all giving a different point of view of an influential artist in his primordial stage. The highlight here is probably Italianamerican, Scorsese's portrait of his mother and father, which is likely the most well known film within this set. It's a tender and matter-of-fact look into the life of his mother and father, and has a care for this generation of American immigrant that's incredibly heartfelt. A personal favorite is The Big Shave which is one of the more esoteric shorts here, a short that's billed as the director's early take on the Vietnam War, but feels more interesting as an artistic statement from a filmmaker whose relationship with violence has always felt strangely absurd and surreal. It's Not Just You, Murray! is also a winner, standing as the first real gangster film the director would beat out, and arguably the first true-blue Scorsese Picture.
Notable Supplement: Discussion between filmmakers Ari Aster and The Safdie Brothers. Sure it's always nice to hear from the horse's mouth, but when you have three dorks like Aster and Los Bros Safdie at your disposal, you let them riff. The trio have an engaging and truly insightful discussiona bout both Scorsese writ large and more specifically the importance of his earlier works, and just how radical they were. It's an engrossing watch with three charismatic film lovers waxing philosophical about maybe the most important American filmmaker of the last half century.