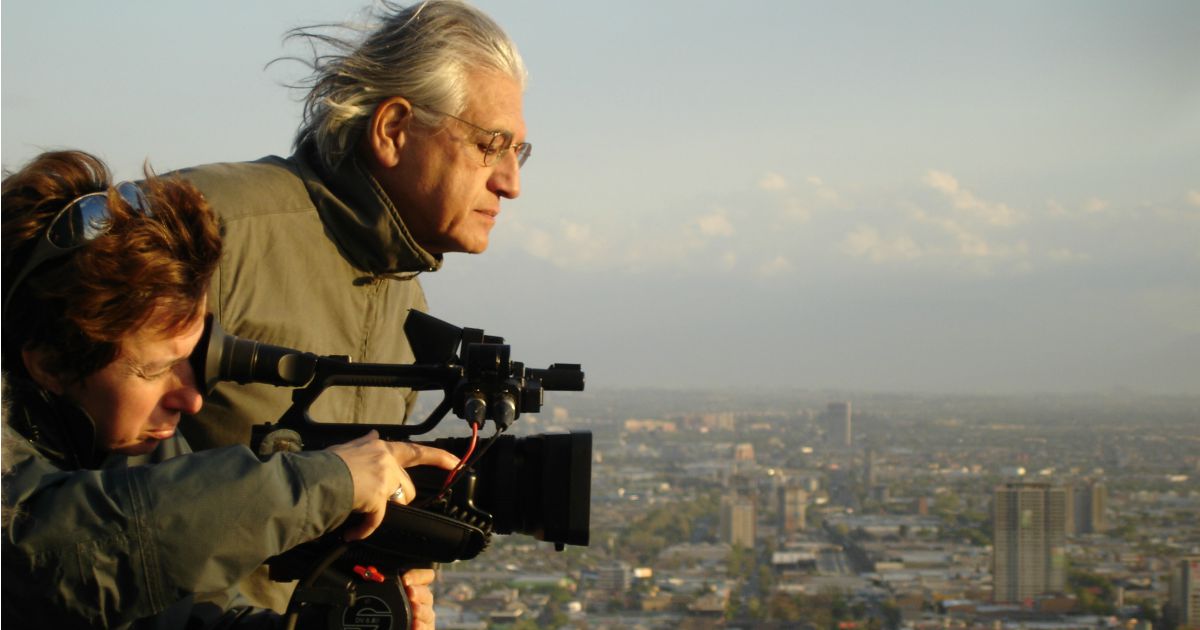 Every film fan and their mother has a list of favorite or greatest films. AFI does a new one what seems like each week, and in an age of Buzzfeed writers with any sort of knowledge of film will try and draw every last hit out of their favorite films. However, few are quite as prestigious than the once a decade Sight and Sound list of greatest motion pictures. Doing both a narrative fiction and a documentary list, a filmmaker would be honored to have one of his or her works listed anywhere on any of these lists.
What about two in the top 20?
That's the case for documentary filmmaker Patricio Guzman. A legendary Chilean auteur, Guzman is a staple of the art cinema circuit, with a handful of his films making the rounds at iconic festivals like Cannes (six of his films have debuted on the Croisette), and is also one of cinema's great unsung storytellers. With two films in Sight and Sound's 20 Greatest Documentaries, Guzman has become a filmmaker whose output is both groundbreaking and very difficult to hunt down. That's changing this week however, as Icarus Films is not only shining a bright light on the filmmaker, but doing so in a mammoth eight-disc, five film DVD box set.
---
---
Spearheading the new release is Guzman's greatest film, The Battle of Chile. A three part epic released in 1975, '76 and '78, the picture tells the story of Chile's socialist revolution, and the battles that resulted beginning in 1973. This is Guzman's grandest achievement, and one that is definitive in his canon. The Chilean coup in 1973 forced Guzman out, finding him calling Cuba, Spain and now France as home. It's a revolution that is in the very DNA of modern Chilean culture, and this is both a powerful meditation on a historical event few truly know about, and also something far broader and far more universal. Shot in black and white and on 16mm, this is a tour de force motion picture that is unlike any political documentary you've ever seen. Part historical document and part fever dream, everything one can mine from Guzman's ouvre is held directly within the flesh and blood of this marvelous motion picture.
The most recent picture included in this set is also the set's most emotionally resonant and formally experimental. Released in 2011, Nostalgia For The Light sees Guzman as poet. Meditating on everything from the heavens to the history of his home nation, this film is a breathtaking achievement of documentary filmmaking, something entirely different from Guzman's previous films. Percusive in its use of color and shot entirely digital, the film has a crisp energy that one doesn't see much in his prior pictures. Much more personal than the above mentioned epic, this is the most resonant emotionally of all of Guzman's films, and while the scope is admittedly less grand, it is still quite powerful.
---
https://www.youtube.com/watch?v=TE1plnAvpts
---
Rounding out the set are three great films, Chile, Obstinate Memory and Salvadore Allende, both of which show Guzman in transition. The latter is much more formally entrancing, as it owes more to his later works than his early pieces, and the former is far more historically minded. Finally, there is the 2001 film The Pinochet Case. Admittedly the weakest of the three, it's still a startlingly strong picture, a beautiful look into the case surrounding one of Chile's most iconic generals.
All films are included in this new box set, which comes with a handful of intriguing supplemental elements. A 24-page booklet starts the set, which itself includes a new piece from Jose Miguel Palacios, about the director and his pictures. Arguably the most interesting inclusion here is the 2014 Boris Nicot film Filming Obstinately, Meeting Patricio Guzman. A documentary about the filmmaker himself, this is a must watch text when it comes to truly digging into this set. Powerful and stimulating, this is a perfect companion piece for these five superb pictures. It also makes this a box set you truly can't afford to miss.
---