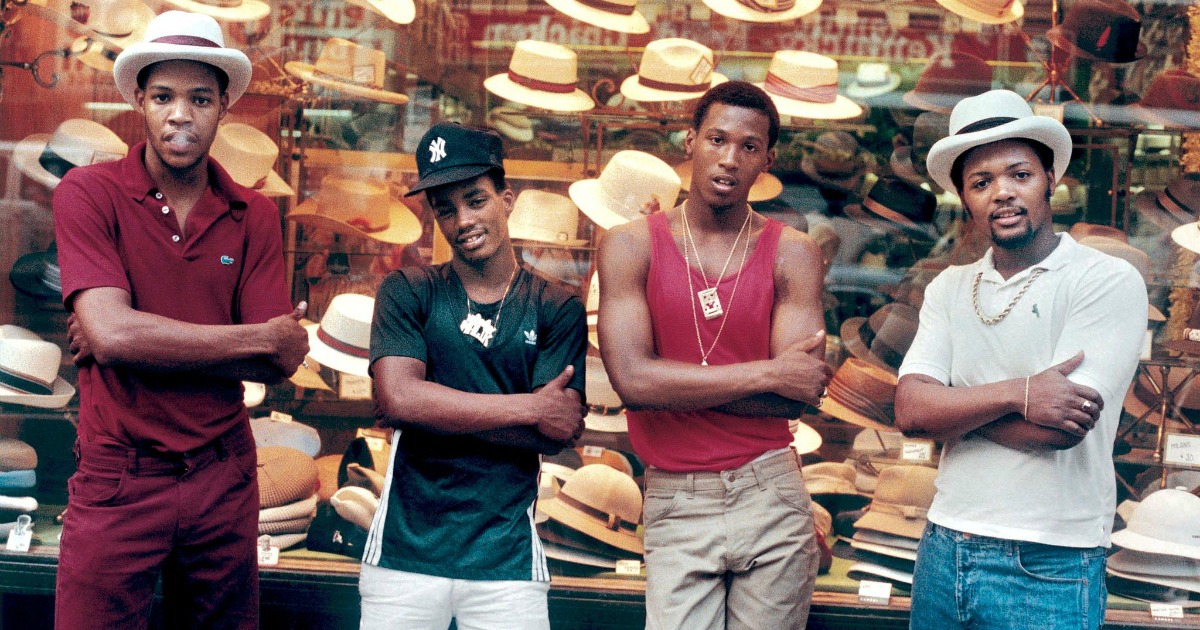 To most people, the name Charlie Ahearn doesn't ring a bell. A relatively unsung filmmaker born and bred in New York City, Ahearn has only four directing credits to his name, spread out over a nearly 40 year career as director. However, few directors are as important to popular culture and particularly the spread of hip-hop culture as this bewilderingly influential filmmaker and cultural artist.
With the groundbreaking Wild Style, Ahearn would make what has become known as cinema's first true hip-hop film. With names like Fab Five Freddy, Rock Steady crew and Grandmaster Flash as part of the cast, the film would mainly focus on a graffiti artist named Zoro, as he makes his way through the urban landscape that sparked the early moments of hip-hop culture. With that culture now becoming arguably the driving force in mainstream popular culture, Ahearn is a truly influential force. And thankfully, while they may be few and far between, he's still creating important and vital pieces of work.
Take, for example, his latest and arguably most engaging work, Jamel Shabazz Street Photographer. Released in 2013, the film is now finally available on DVD from Oscilloscope Laboratories, and again finds Ahearn in touch with the culture that he helped bring to the mainstream. Taking it's title from its central focus, the film follows the story of Jamel Shabazz, a man who, like Ahearn himself, helped define what hip-hop culture was and ultimately evolved into.
---
---
Born in 1960, Shabazz was born in Brooklyn, and by the age of 15 he had grabbed his first camera and began crafting what would be his distinct style. Taking inspiration from various artists of that period, primarily Gordon Parks, he began documenting not only the African American experience, but those experiences had by the various cultures that make New York this nation's greatest "melting pot." Ultimately becoming one of the great documentarians of the ever evolving street culture in New York, he found himself at the center of one of the most vital and groundbreaking cultural movements in this nation's history.
Street Photographer, at its very best, doesn't so much allow the still working Shabazz to speak, as it portrays his work in a way that allows its importance as an anthropological document to shine. Aesthetically, the film is a relatively standard piece of work. A collection of interviews with Shabazz, he is an energetic and charismatic figure, and his history as an artist and voice within this legendary movement is entrancing to see on screen. However, it's when the film strays from its lead that it truly comes to life. We get to see Shabazz in action, and thus we get to meet various men and women who are now becoming, thanks to his photographs, part of popular culture's evolution. These interviews, reminiscent of works by director Frederick Wiseman, are enthralling, and ultimately show just how important Shabazz's work has truly been.
However, it's the talking head interviews that, oddly enough, are the film's greatest aspect. While a few directly discuss their relationship with Shabazz and his work, many of them are far more heady. Shabazz is not just a photographer. The artist behind the groundbreaking book Back In The Days, Shabazz and his photographs are stories in a single frame. And not only does the film give voice to a few of these stories, it allows for critical and anthropological evaluation. Names like KRS-One and Fab 5 Freddy are shown here, discussing Shabazz's work as both anthropological document and creative art. Numerous themes are discussed here outright, while others come more organically, including a thrilling moment where we see a young man discuss how he and his friends are trying to keep the "b boy" aesthetic alive. Viewers begin thinking about Shabazz's work as a stark opposite to today's selfie culture, with each person posing with his or her own character, all making one seamless picture showing off their respective crew. It is in these moments, these quiet moments of true artistic discussion, that this documentary garners a great deal of weight.
Relatively hard to find for a couple of years, Oscilloscope has now released the film on home video, and it's a great set. The DVD itself is good. The transfer is solid, but the supplements are where it shines, as it includes new interviews with Ahearn and Shabazz, and also outtakes from the film itself with names like Fab 5 Freddy and Shabazz as well, with his discussion of The Jolly Stompers being a real highlight. However, the packaging is worth every penny. Gorgeous in every sense of the word, the box and subsequent fold out package is full of photographs from Shabazz, and as with all other Oscilloscope releases, this one just feels like a trillion dollars to have in one's hand. A documentary that many may have overlooked a couple of years back, this is a great buy for film and hip-hop heads alike.
---