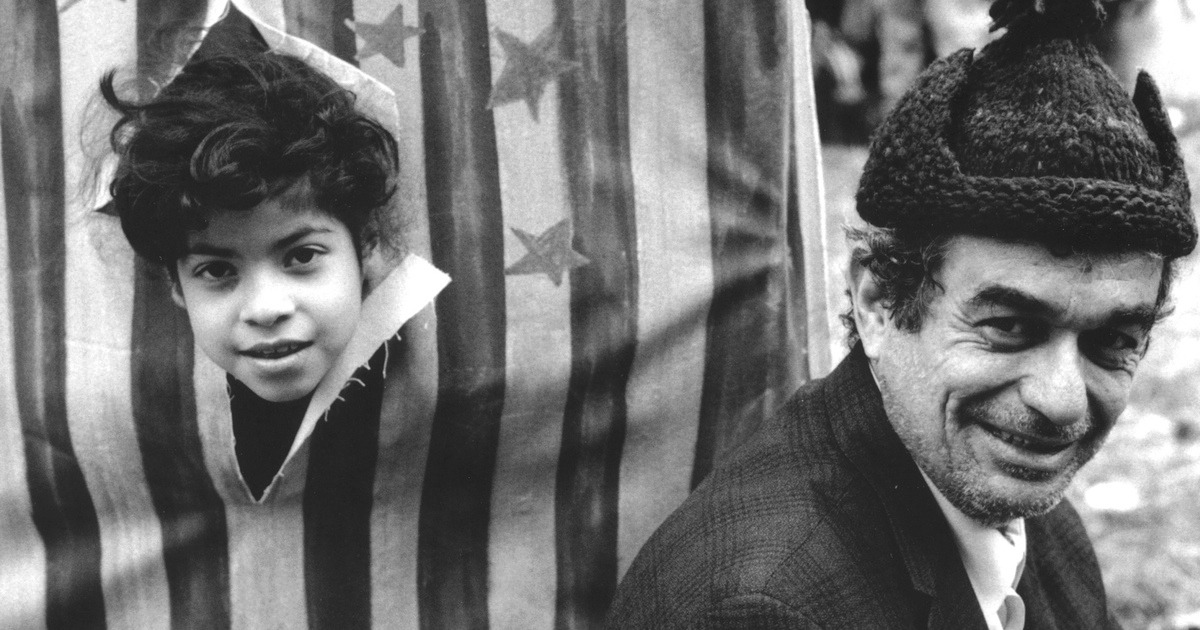 Few years in film history have been as important and ultimately as influential as the year 1999. With some of the greatest features of the last 20 years, ranging from masterpieces by legendary auteurs (Kubrick's Eyes Wide Shut) to underrated entries in lengthy filmographies (Scorsese's Bringing Out The Dead) and even new auteurs announcing themselves (Spike Jonze's Being John Malkovich), 1999 is a year truly unlike many others. Michael Mann, Pedro Almodovar, David Lynch, Sofia Coppola and Takashi Miike. David O' Russell gave us Three Kings and Mike Leigh showed off a different side of himself with Topsy Turvy And yet, this list of great film after great film doesn't quite scratch the surface of what 1999 had to offer.
Take David Riker's film La Ciudad for example. Relatively forgotten among the never-ending list of great films debuting in theaters in 1999, this is unlike many of that year's slate. Taking a decidedly lo-fi route, this neo-realist gem feels more alike American independent film from earlier in that decade than anything as baroque or anarchic as the likes of Magnolia or Fight Club.
A bird of an entirely different feather, La Ciudad is billed as a return to the films of the great Neo-Realists, a new millennium version of Paisan, if you will. Filmed over six years, Riker's debut film tells four different stories that look at the lives of various immigrants trying to make a place for themselves in New York City. A collection of vignettes about love and hope, the film follows people ranging from a day worker trying to make any sort of living to a puppeteer looking to give his daughter the life he never had. Very much rooted in traditions like that of the Italian Neo-realists, this is something far more modern, however.
Riker began this project during the early part of the decade, and it shows. More than anything resembling a film like The Bicycle Thief, La Ciudad is a startling representation of early 1990's American cinema. Think Slacker-era Richard Linklater, Riker's film is a breathtaking bit of naturalistic filmmaking, with an eye to both the changing demographics of this country as well as the never-changing dream that binds us all together. Shot in stark, contrast heavy black and white, Riker proves to be rather assured when it comes to his aesthetic, crafting a film that takes advantage of the naturalism brought on by the use of non-professional actors as well as shines a light on a side of New York we don't normally see. While the city is often shot as a grand monument to American ingenuity, this is a gritty New York, one that has a beating heart and a drive to do better, despite a day to day struggle.
---
---
A film like this could be seen as reveling in the poverty of these characters, but that couldn't be further from the truth. Actively consulting with his performers, struggling immigrants themselves in many cases, Riker gives this film a heart and a vitality rarely seen in cinema from this period. Gorgeously crafted, the black and white adds a perceived vintage to the picture, but what comes through the screen more is a stunning sense of universality. While these are tales in a foreign language, and set in a New York we don't see often, the drive behind each story is one as American as baseball and apple pie. Riker spent five years consulting with the Latin American community, and it shows, as there is a nuance to each narrative, giving each story time to both breathe and become quite powerful emotionally. An ode to the American Dream, this is a film that feels both of its time and completely timeless.
Largely forgotten, Oscilloscope has released a new DVD for the film, and it's quite a package. The film itself looks stunning, receiving a new 2K restoration that was overseen by Riker himself. It is a superb transfer, one that highlights both the black and white cinematography (particularly in the opening, frigid, sun-soaked first vignette) as well as the beautiful setting which it takes place in. Riker is featured here as well in a new conversation feature, that sees him chat with some of the film's cast, today. Rounding out the beautifully packaged release (the packaging is really quite gorgeous and nice to have in your hands) is a documentary from 2004 that looks at the making of the picture. While the year it was released, 1999, may have been a rather loaded slate of films, there appears to be no end to its great films. Riker would go on to write a handful of pictures and even direct one more, The Girl in 2012, but this is his masterpiece. A powerful, poignant and profound meditation on the American Dream and the immigrant experience, this is a film that has remained as powerful as it ever could have been upon its initial release.