Samuel Fuller once said, "Extending the language of film sometimes starts with just trying to show one true thing." It serves as a rather fitting window into Fuller's unique set of hang-ups, because, say what you will about his often-batty films, they were made with stunning conviction. Fuller believed every word, every image that went onscreen, and when you're making a film as romantic about the past and the birth of an industry as  Park Row, you're going to need a hell of a lot of conviction.
Charting the rise of (fictional) newspaper reporter Phineas Mitchell (Gene Evans) as he starts his own daily, The Globe, in direct competition to the sometimes violent, always unethical practices of the dominant paper,  The Star,  Park Row is a bare-knuckle brawl for, in many ways, the future of journalism, and has all the trappings of a great folk tale put to film. You have the crusading, unapologetically ambitious and relentlessly honest protagonist, brought to life with supreme gusto (and a very Dan Aykroyd-sounding voice) by Evans, a supporting cast stocked with old sages and eager up-and-comers, and above all, a nearly-mythical setting – New York's Park Row itself. In the late 19th century, when the film is set, most of the New York papers could be found on this street to be as close as possible to City Hall. It's a wonderful world in which to set a film – everybody seems to know everybody, they're all at once sick of and in love with their profession, and it's still an industry very much done by hand (or elaborate machine), so the characters have a lot to do, all the time.
---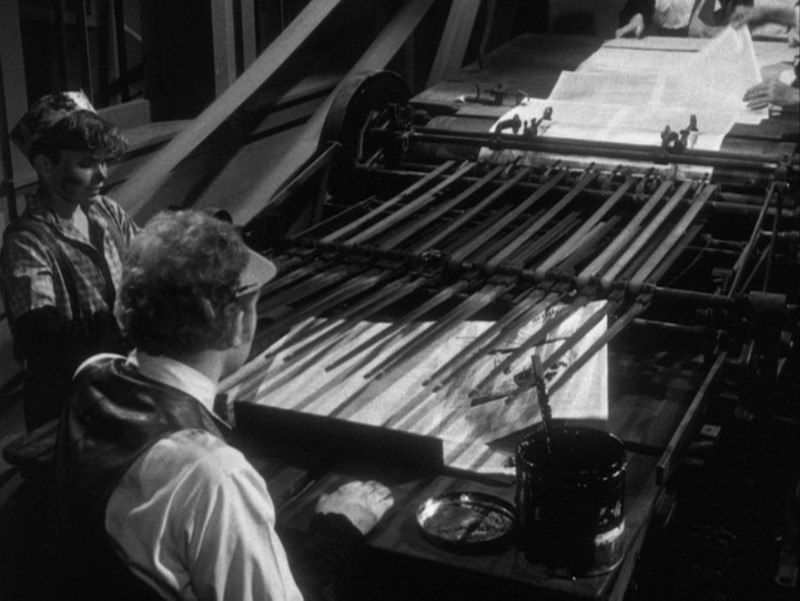 ---
Fuller was a reporter before he got into pictures, and the film seems very much sprung from a knowledge of that world that is not precisely firsthand. No doubt he heard stories from the older guys on staff in the 1920s about their up-and-coming years in the 1880s, and it's clear how much Fuller idolizes each and every one of them, even the young kid doing low-level work in the printing press. It's a larger-than-life tale, but it's so vastly entertaining and ruggedly unreal that even the scenes of Phineas walking down the street become kind of grand.
There's little in this picture that Fuller isn't able to convince us of through his sheer force of will. The obligatory love story comes off a little forced, but it's so marginalized I doubt it will much matter to anyone who isn't already swept away by the picture. And given that a somewhat-shabby edition is currently rather expensive to procure in the United States, and totally unavailable in the U.K., Masters of Cinema's new  region-free DVD is a perfect way to introduce yourself to Fuller's favorite of his own films. It's a marvelous transfer, showing strength nearly equaling that of a print. It's crisp and grainy and wonderfully dense. Even in the wonderful world of Blu-ray, I doubt anyone will find this particularly lacking.
---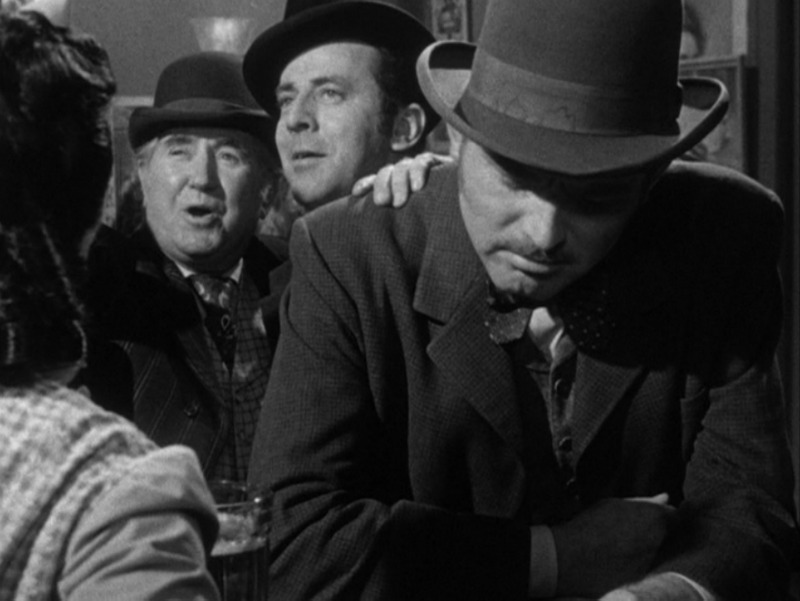 ---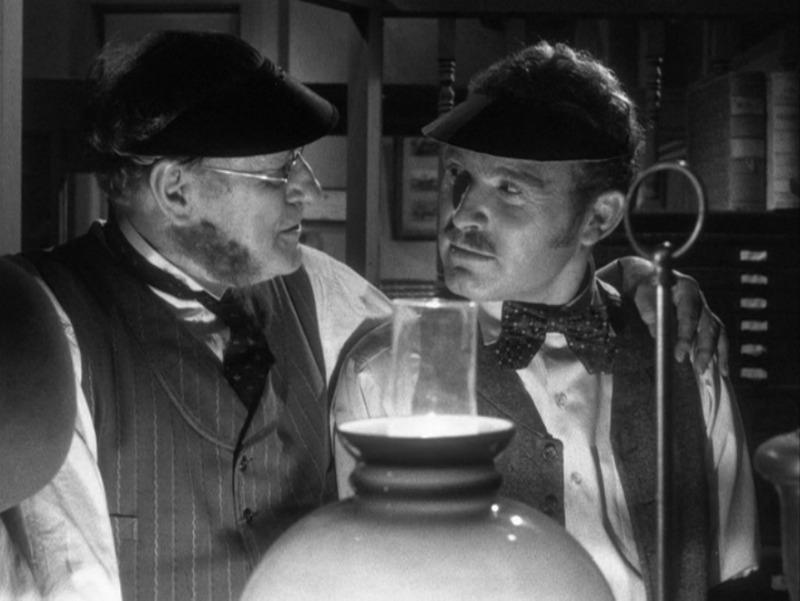 ---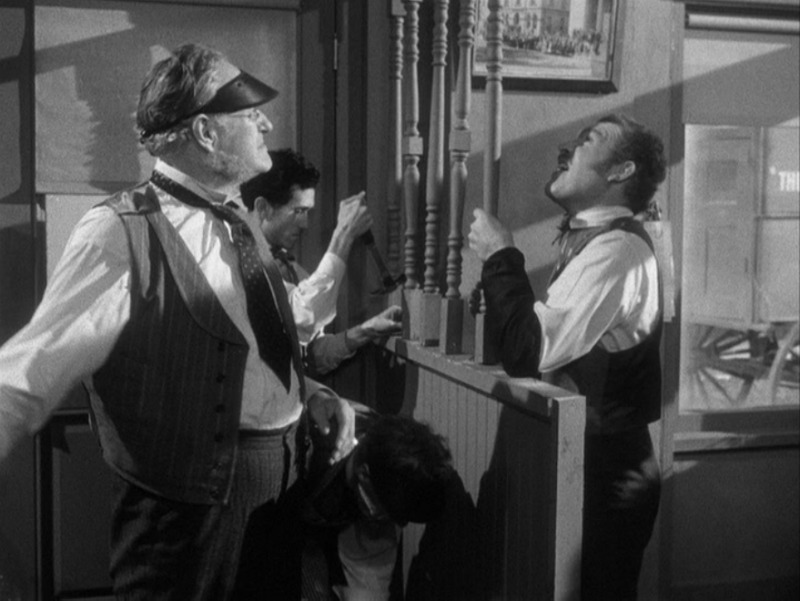 ---
For special features, we get a very good video piece by Bill Krohn, U.S. editor for  Cahiers du cinema. He provides a concise analysis of the film's themes and aesthetics, its place in the history of film and journalism – both of the time it was made and that which it depicts – and Fuller's own rough relationship with his chosen field. Running under twenty minutes, it's well worth your time, though the production values are pretty low. It appears as though Krohn rolled out of bed and set up his digital camera to record his end of things. Nevertheless, the insights are worthwhile. There's also a very short interview with Christa Lang Fuller, Fuller's wife, who offers some personal remarks.
And then…the (in?)famous Masters of Cinema booklet. They really knock these out of the park, this time with an explosive essay by Tag Gallagher, and not one, not two, but three different excerpts of Samuel Fuller discussing Park Row and his career. If this seems overly weighted towards the filmmaker's interpretation of himself, so be it – there are few guys who can speak as entertainingly about themselves as Samuel Fuller. He was a reporter before becoming a filmmaker, recall.
Park Row  is very much a film of a bygone era. So many of these classic directors had whole careers before starting in the pictures. Howard Hawks built race cars and airplanes. Leo McCarey went to law school. These were guys who knew the world in which they lived, knew the rhythms of people and the way they carried themselves. Fuller was a newspaperman, a world he knew better than any, or anyone, and  Park Row  is dripping with the kind of intimate understanding of that world that can never truly be touched through mere research. He still hand the ink on his hands.
---