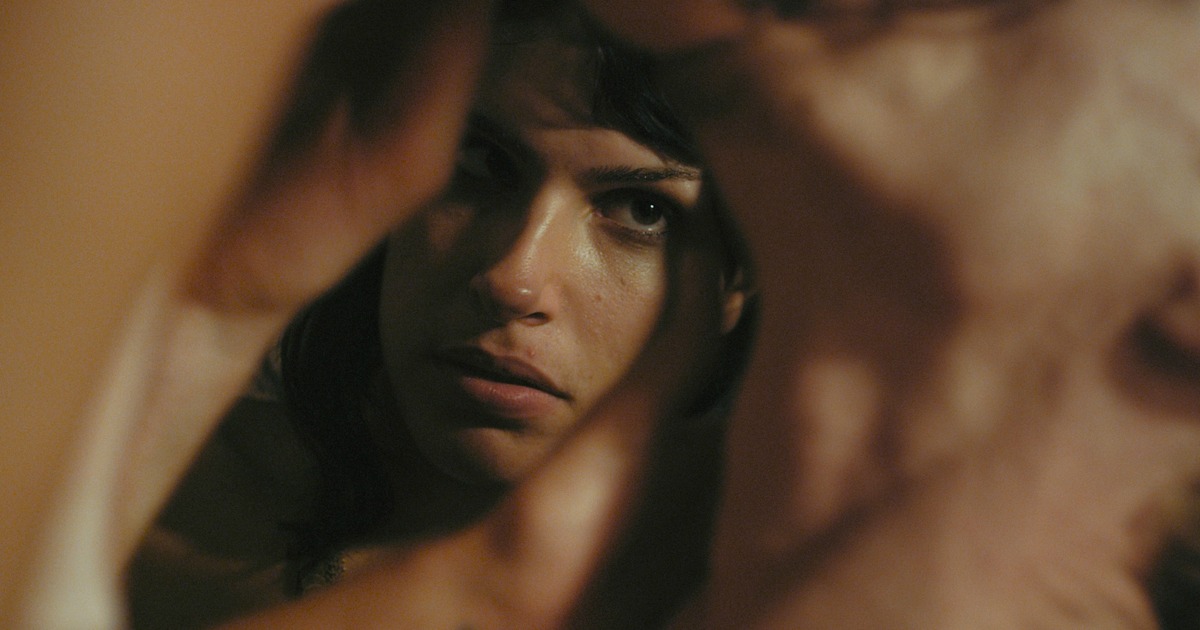 Now fully immersed within the world awards season, the focus is firmly put on the big gold statue known to the world as Oscar. However, a few awards leaning to the independent side of the film world still have yet to announce their winners, and one of the bigger surprise nominees has just made its official theatrical debut. And not only is it the announcement of a new, fresh young voice in independent filmmaking, but if this is an example of the quality of film we are about to see in this new year, then 2015 may be one of the best years to date.
Best known as the co-creator of the beloved cult web series The Slope as well as a turn on the fourth season of HBO's Girls, Desiree Akhavan is also an Independent Spirit Award nominee for best first screenplay, for the new film Appropriate Behavior. Her debut feature as both writer and director, Akhavan also stars here as Shirin, a member of what appears to be a well to do, "perfect" Persian-American family. However, acceptance is hard to come by as not only is she a broke artist without a serious relationship to boast about like her brother and his trophy bride-to-be, she is not quite able to let her parents know that she's bisexual. We first meet her as she's dealing with the remnants of a relationship with her ex-girlfriend Maxine (Rebecca Henderson), which we see in its earlier state throughout the film in the form of numerous flashbacks. As we see where the relationship began and what went sour, we also watch as Shirin tries to find herself through a series of intimate experiences, a new job as a school teacher and ultimately coming to terms with not only how to tell her family who she is, but who that person is in the first place.
---
---
Despite this being Akhavan's first feature as writer/director, both aspects of her film are far more assured than any freshman feature should be. Beautifully composed and framed, Akhavan's camera isn't one that opts for the flashiest of moves, instead using a verite-style aesthetic allowing the viewer to get enveloped in this world. Elevating the standard look of the modern indie romantic comedy thanks to some stunning photography from cinematographer Chris Teague, Behavior is a lushly shot piece of work, giving the viewer an intimate look into this one woman's journey of self discovery.
The structure here isn't groundbreaking, as the idea of giving us a splintered look at a relationship and its aftermath isn't all that rare in this type of picture, but what is rare is the heart that is brought along by this fantastic screenplay. Not only is Akhavan's screenplay breathlessly comic, breathing a sense of naturalism into each beat, but come the film's final act, when we see the central relationship sour and our lead in her current state come to terms with confronting her family about who she truly is, the film packs an emotional punch that is absolutely unforgettable. It's a powerful and resonant look into not only the minority and LGBT experience in America, but it's something far more universal. A genuinely moving coming of age tale, this is a film that takes something that sounds esoteric, a film about a bisexual Persian-American, and turns it into a film without boundaries and without any cliches or esoteric beats. Oh, and did I mention it's uproariously funny and heartfelt? Because it may be the funniest and most genuinely heartfelt comedy we've seen in ages.
---
---
And thankfully it has a star making lead performance to boot. It's easy to say that Akhavan has an ease with the screenplay, as she wrote it, but there's something more here. Delivering each line with a truth and naturalism that will leave the viewer wondering just how much was on the page, Akhavan's performance is a powerful center for this film to permeate from. She's a eye grabbing beauty with such a warmth and heart behind her eyes that it's impossible for a viewer to look away. Charismatic and absolutely magnetic on screen, her more dramatic moments come opposite Henderson's Maxine, which is another equally fantastic performance. Both are engaging and their interchanges are lively and the tension between the two (at first sexually alive and later romantically toxic) is tactile and vital. Both are relatively fresh faces on the independent film scene, but with Akhavan set to make a star out of herself thanks to this and her turn on HBO's cornerstone comedy series from Lena Dunham (whose Tiny Furniture is a perfect, if far too easy, comparison for this film), she's about to be all over the film world. And if this is any hint, we are about to see the start of a truly great and important career.