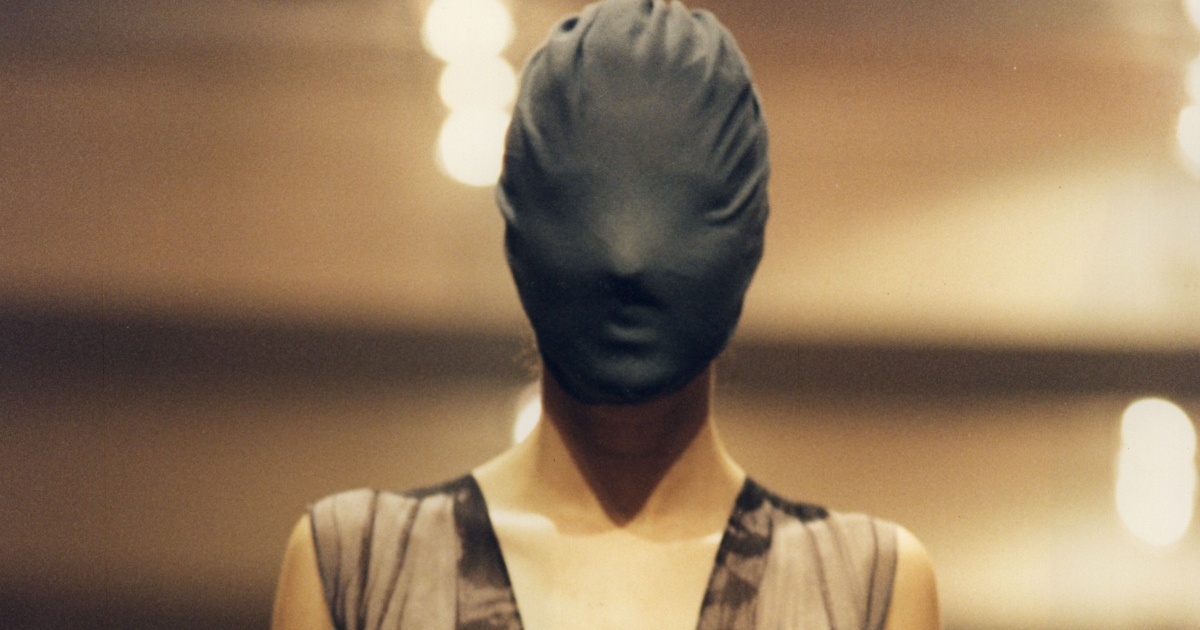 As the world continues to deal with the ramifications of the endless COVID-19 pandemic, film studios and distributors are becoming increasingly skilled at making their films available despite theaters being all but shuttered at this point. Be it the fascinating rise of the "Drive-In" or your local theater chain's likely adapting of their parking lot for outdoor screens of cheap catalog titles, smaller distributors and arthouse purveyors have gone a decidedly more digital route, continuing to expand the presence of "virtual theaters" around the web.
And now onto the fashion website?
For the release of the new bio-documentary Martin Margiela: In His Own Words, distributor Oscilloscope has joined forces with various fashion retailers around the country to stream what is one of 2020's more entertaining biographical works.
If you find yourself at the site for San Francisco's The Archive, for example, you'll have a chance to see this Reiner Holzemer-directed documentary, which takes a deep dive into the life and work of the legendary fashion juggernaut, Martin Margiela. Although he's been all but retired for a decade-plus, his influence is still as wide-reaching as ever, and with the man himself standing as the film's narrator, this attempts to be an essential recounting of an essential artist within the world of fashion. Told expertly, if conventionally (a word I'll get back to in a moment), In His Own Words is very much an attempt at doing just that, allowing the notoriously quiet designer a chance to talk about, first hand, his life and influences while journalists, friends and fellow fashion magnates wax rhapsodic about the designer.
Holzemer proves to be as rightly infatuated with both the man and more specifically his work, giving us crisp and expertly shot glimpses into designs that made him famous, while embracing the graininess of the archival footage, setting these in-the-moment home movies of when Margiela more or less exploded on the scene with his sensual and evocative designs in opposition to the high-end world that would embrace him. Viewers become privy to designs like a top made entirely out of gloves or, one of the first breakthroughs talked about at length in the film, the moment Margiela decided to put his models in full head coverings (a moment that at first seems alien or science-fiction like but then you remember the world we live in now and it feels about a season away from being on a Nylon cover), with contemporaries commenting on how earth-shattering these designs truly were.
However, that's also far more conventional a structure than is rightly fitting a Martin Margiela biography. Almost the definition of postmodern in the fashion world, Margiela's designs were playful, knowing and self-aware, which is all but missing here in this film. Strangely dry given the subject matter, Holzemer's direction is surely pretty, but lacks the subversiveness or experimentation that would be found within Margiela's designs. The direct involvement of Margiela may have forced the director's hand in tone and structure, but this type of almost hagiography feels fitting of a designer with less energy and defiance.
That doesn't make the film "bad," whatever that word means in 2020. It's certainly an entertaining watch. Margiela's designs remain some of the most beautiful and thought-provoking works of postmodern fashion design, beacons of what once was for an artform that's now crumbling under the weight of "fast-fashion" and growing class divide. Seemingly made for the viewer who is entirely new to Margiela's work, those who buy the film from the above-mentioned fashion websites may be a bit disappointed by the relative glossiness and superficiality of the picture. Yet if you are new to the designer, then this may just light your world right on fire.