There are a number of great classic films for which, I'm not proud to say, I did not initially understand the undying praise. To try to mitigate my own initial response to the film at hand, I'll list but a few more egregious examples –  The Third Man.  Casablanca.  8 1/2.  Bicycle Thieves. Okay, that's enough pain for now. But I hope you'll believe me when I say that, upon rewatch, I came to see the error of my ways and now I legitimately love each and every one of 'em. So there. In part, I hope this serves as an example to you (perhaps younger) cinephiles who don't so much get one much-beloved film or another, and are thus urged to revisit it because who knows you just might dig it. But this is also to say that when I first saw  The Testament of Dr. Mabuse  some years back, I found it a little staid, a little process-y, and a little dry in spite of some admittedly grand set pieces (oh, that time bomb…). When I watched it again this past week, I couldn't possibly conceive of thinking this was anything less than a roaring good time.
In fairness to my younger self, there is a lot going on that the film doesn't call attention to, and that's before we even get to the anti-Nazi undertones. The story is told from multiple perspectives, so while it can be frustrating to see characters fall far behind the information we as an audience have, it actually reformats the drama – rather than waiting for characters to solve mysteries, we're asked to consider their methodology in doing so. The police, for example, use institutional processes, while the doctors strive for examination, and the hoods are just trying to keep one step ahead of any of them. In such a vast crime canvas, driven so much by plot, some character elements have to be sacrificed, but Lang very skillfully crafts little character bits upon the introduction of each major player, so that we get enough of an idea of each person to know who to root for, and where they're coming from.
---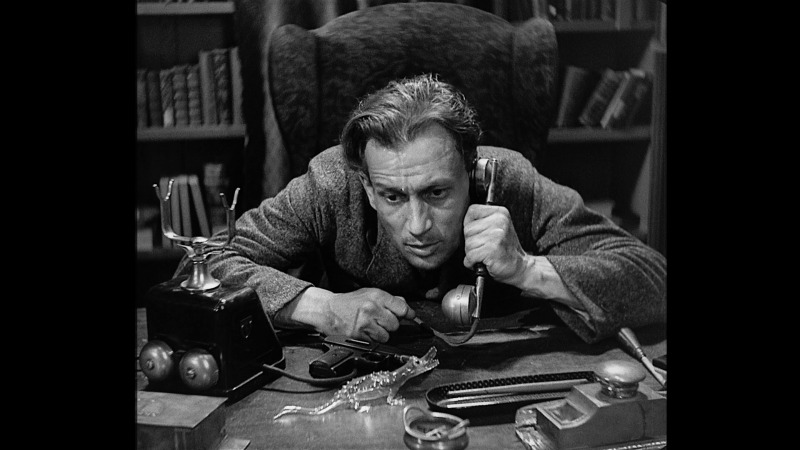 ---
Lang cowrote  Testament with Thea von Harbou, to whom he was married from 1922 until 1933. Though they separated when he found her in bed with her future third husband, their marriage couldn't have been long for this world – Land left Germany that same year to escape the Nazis, and she declared loyalty to the new regime. She had a hand in many of Lang's films to that point (including  Dr. Mabuse, The Gambler,  Die Nibelungen,  Metropolis,  Spione, and  M), and would continue to influence his work long after their divorce or even her death in 1954 – her novels provided the basis for  The Tiger of Eschnapur and  The Indian Tomb, which Lang made upon returning to Germany in the late 1950s.
Her precise contributions are difficult to divine, as much of what marked Lang's work in Germany would carry over to the United States. One could say his Germanic work is more ideologically-driven, but the ideology driving  Testament is firmly anti-Nazi, telling as it does of a ruthless crimelord whose jailhouse ramblings provide instruction for his foot soldiers (which are in fact embedded with Nazi messages). No, the recurring trait in Lang's work is a certain ruthlessness of storytelling, the feeling that no one is safe, which he achieves in any number of ways, not the least is through the world itself seeming to bear down on us. The opening scene alone is an example of this; it could be out of a silent film were it not for the crushing sounds of machinery that at once ramp up the tension even as they provide the means for a man to hide. This was Lang's second sound film, following  M, and it shows a filmmaker much more at ease with his new medium, much more willing to stretch his legs and embrace sound as a part of his storytelling, not merely a mode of enhancing reality.
Above all,  The Testament of Dr. Mabuse is just a blast to watch, full of knotty plotting and wild set pieces and striking, burned-into-your-brain imagery. I usually say, oh, you know, Masters of Cinema's new, Region-B locked Blu-ray release provides a wonderful way to experience the film, but oh man you have no idea. Their releases are always stellar, but this is up there with their  Double Indemnity disc as one of the best transfers I've seen all year from  any company. There are so many gradations in the black-and-white image, it scarcely deserves the reductive mindset that implies. The image simply dances in ways we typically only associate with a film print, shimmering and lively, full of tremendous depth and plenty of grain. The 1.19:1 image (preserving the original aspect ratio, natch!) is simply magnificent. Sound is about what you'd expect from a 1933 film – robust, clear, with a little hiss, but generally clean.
---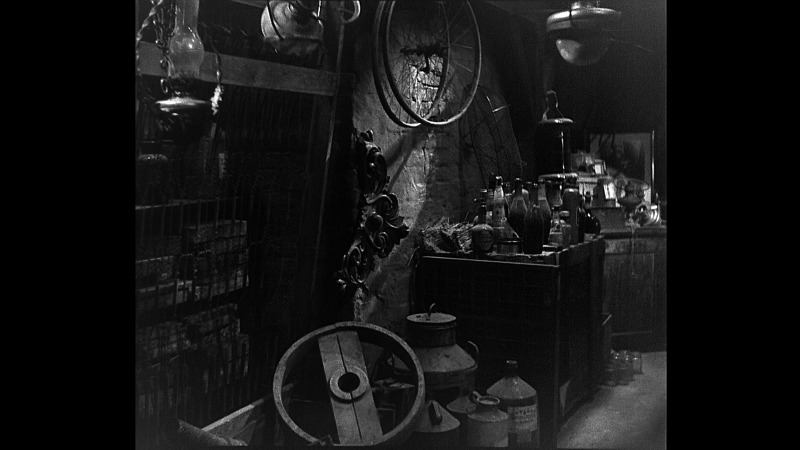 ---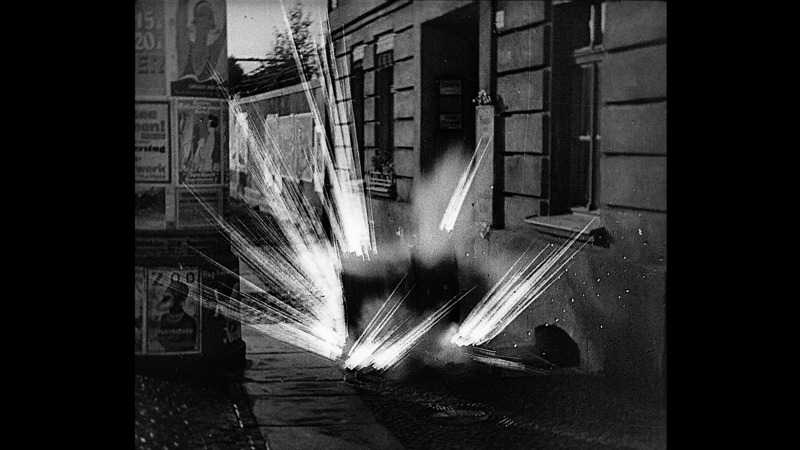 ---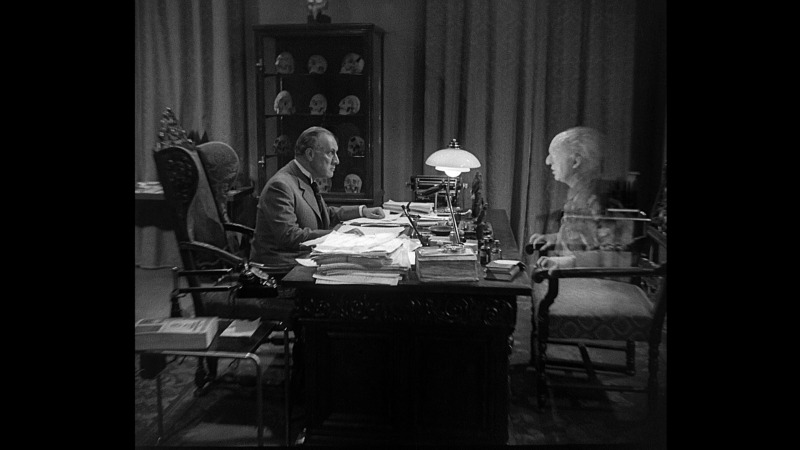 ---
On the special features side, I'd actually recommend going to the booklet first this time. It discusses some scholarly elements of the film, but is mainly focused on Lang at the time of the film's production, and his subsequent (much-mythologized) departure from Germany. It's a robust booklet, over fifty pages long, and very thorough therein. After that, move to the commentary track from David Kalat, the same one used on the  Mabuse box set MoC put out some years back (which also included the 1922 silent  Dr. Mabuse, the Gambler and The Thousand Eyes of Dr. Mabuse). As such, the commentary makes reference to those other films, and points he might have discussed on those tracks, but not in such a way as to exclude those who are only hearing this. He debunks many of the myths surrounding Lang, which the booklet does a great job of establishing, as well as more fully exploring the scholarly angles. In tandem, one comes to a comprehensive understanding of the film and the man behind it.
This is another great release from Masters of Cinema. For those who have the Criterion edition, or the aforementioned MoC box set, an upgrade may not be the highest priority, as this cannot possibly compare in terms of special features. But for fans of the film, the HD transfer is well worth the price of admission all its own, and if you've yet to add the film to your collection, now would most certainly be the time.
Buy the Blu-ray on Amazon.co.uk
---