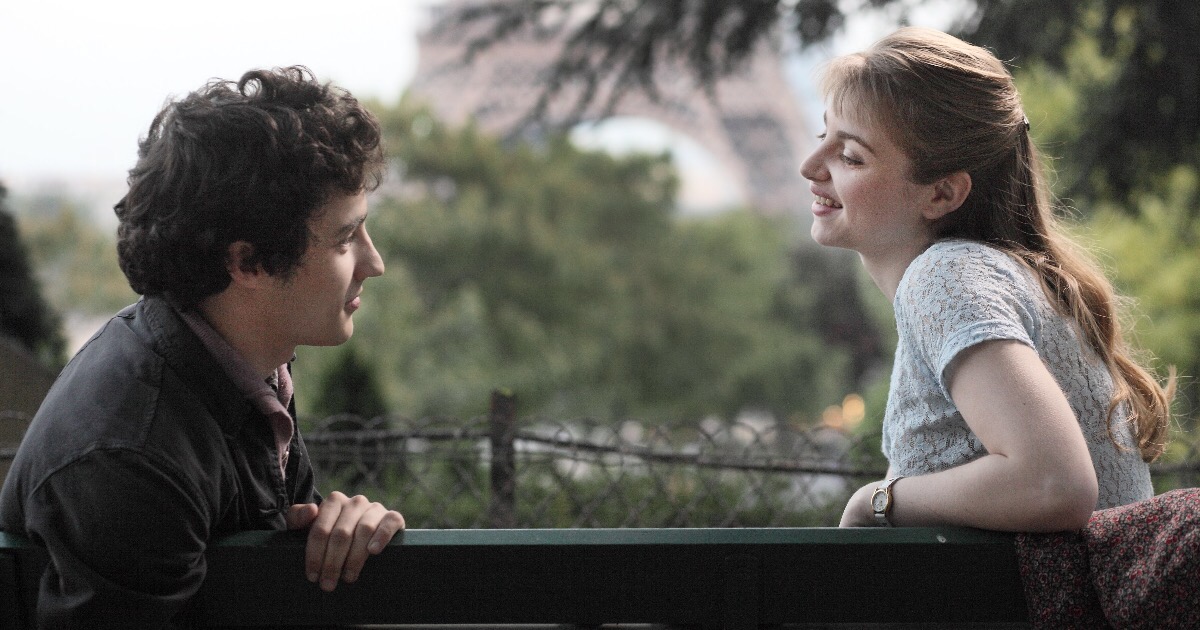 My Golden Days is Arnaud Desplechin's follow-up to Jimmy P. (2013) and a prequel to his debut My Sex Life… Or How I Got into an Argument (1996). Followers of The Criterion Collection recognize 2009's A Christmas Tale as his lone entry in the collection so far is. My Golden Days is a coming of age film as we perceive Paul during his adolescent years surviving his emotionally fraught mother and meeting the love of his life, Esther. We identify with his family dysfunction and passionate romantic relationship as most of us have experienced some measure of each. The film considers the nature of memory how events forgotten can return and the permanence of formative memories.
Paul shows an early strong desire for Esther as she remains knowing and aloof. The audience feels the power of beauty. Paul's sister, Delphine, believes she is not appealing whereas Esther is all too aware of her attractiveness to men. Beauty empowers Esther and makes Delphine question herself though good looks do not cure all.
In My Golden Days Desplechin again makes use of iris shots and chapter titles exhibiting his silent film influences. The iris shots are particularly relevant as adult Paul Dedalus remembers and considers his younger self.
My Golden Years is a successfully engaging coming of age film from Arnaud Desplechin which won the SACD Prize (Directors' Fortnight) at the 2015 Cannes Film Festival.
Thu, Feb 25, 2016 at 5:45 PM (Cinema 21)
Sat, Feb 27, 2016 at 5:45 PM (Whitsell Auditorium)
---
---