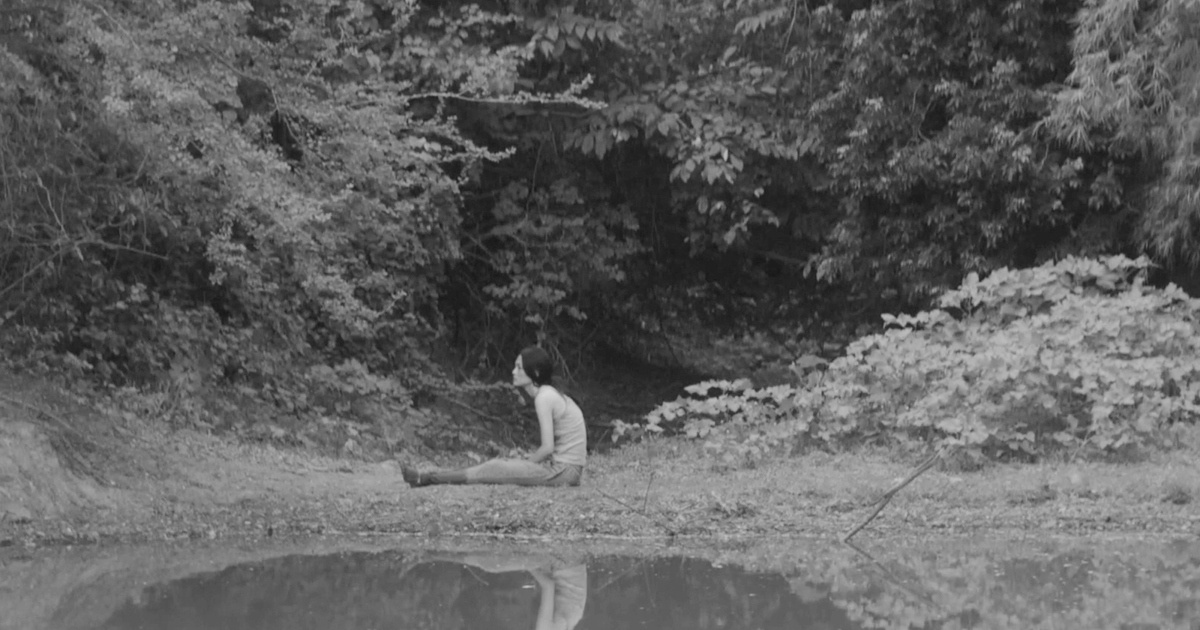 Art of the Real is an annual film series hosted by Film At Lincoln Center, highlighting the latest and greatest in documentary and hybrid cinema, with a focus on the more experimental and boundary-pushing efforts therein. This year's festival runs March31-April 7, and here are a few highlights:
5. This House
Starting off this look at Art of the Real 2022, we take a look at the latest film from director Miryam Charles, This House. A gorgeous, haunting work, This House recounts the story of a young, 14-year-old girl who was found hung in her home in Bridgeport, Connecticut. With involvement from the young woman's own cousin, Charles takes the 14-year old events and investigates what led to that day and how it still has ramifications in the lies left behind to this very day. More or less a biography, Charles' film is less a film about the young woman's life than it is a timeline-hopping rumination on what could have been, a film about the safety of one's own home and how that safety can be shattered at the drop of a hat. The 16mm photography is awe-inspiring, with Charles' interest in the "what could have been" turning the proceedings into a spectral meditation on grief and the ripples in leaves in the lives of those affected by tragedy.
4. Super Natural
Next up is maybe the festival's most singular work. Directed by Jorge Jacome, Super Natural tells the story of a group of performers who explore the island of Madeira in what is little more than the most formally inventive hang out picture you'll ever find. A film very much about the human experience in the modern world, Jacome's film is a boundary-shattering exploration of the human experience, where alien bleeps and blorps narrate a sensory experience unlike anything you've ever seen. Jacome uses various forms and formats to question what it means to exist, and while the film's questions are indeed quite large and contemplative, they're always examined with an energetic, kinetic eye that gives the avant-garde picture a sincere and tactile heart. The performances are uniformly rich and lived in, so while the narration may hint at a film that's much headier and isolated, Super Natural is a deeply moving, almost transcendent, experiment in storytelling.
3. When There Is No More Music To Write, And Other Roman Stories
At just an hour in length, the third film on this list is one of the numerous mid-length films that are featured here in this year's lineup. A trio of tales from director Eric Baudelaire, When There Is No More Music To Write, And Other Roman Stories recounts the revolutionary political climates of both Italy and the US in the 1960s and 70s, and draws inspiration from a series of improvisations from composer Alvin Curran. A masterful work of cinematic collage, the film collects things like archival footage, found images and even Super 8 footage shot by Curran himself (whose own memories of his career makes up a solid chunk of this picture) and blends them into a dream-like memory box about moments of revolution. The artistic process plays as the film's primary focus, with the hostile background of the 60's and 70s turning each artistic act into its own piece of revolutionary protest. Editing here is the star, but for a film so abstractly structured to have such deeply felt heart and humanity is a testament to its greatness.
2. My Two Voices
Coming in in the silver position is actually the film that's opened the festival. My Two Voices comes from director Lina Rodriguez, and introduces viewers to three women as their tell their stories of living between Colombia, Mexico and Canada. A film quite explicitly about migration, Rodriguez's film is a profoundly intimate one, with startlingly intimate narration playing opposite evocative 16mm footage. The stories of these women are stories of transit between nations, of the institutions that make that transit volatile and the challenges that people face culturally when immigrating. A dense, yet deeply human piece of storytelling, the film is profoundly tender and empathetic, finding the humanity within each of these stories. Yet with lush photography and sound design, they also have a distinct and kinetic energy to them that makes this a startlingly singular vision.
1.Come Here
Topping this year's Art of the Real preview/review is the latest film from a CriterionCast favorite. Come Here is the latest film from Thai auteur Anocha Suwichakornpong, and tells the story of four young actors as they take an excursion out to western Thailand, specifically Kanchanaburi, home to the "Death Railway," which was built by the local workers and Allied POWs during WWII. In keeping with the rest of Suwichakornpong's larger project, Come Here is a film about the blurring of the line between past and present, memory and a lived present, with surrealist touches and gorgeous black and white photography turning this story of a shared history into something much more spectral. More built on sensory details than anything really resembling classical narrative structure, Suwichakornpong leans fully into her more experimental, formalist leanings, with time bending in on itself until ultimately the past becomes a re-lived present, turning Come Here into a temporal tapestry of the highest order. A complete master of her craft, Suwichakornpong is able to double down on her most boundary-pushing interests and craft a time-splitting feature that's engrossing and endlessly captivating despite it being her most experimental film to date. Truly a one of a kind achievement, this film.