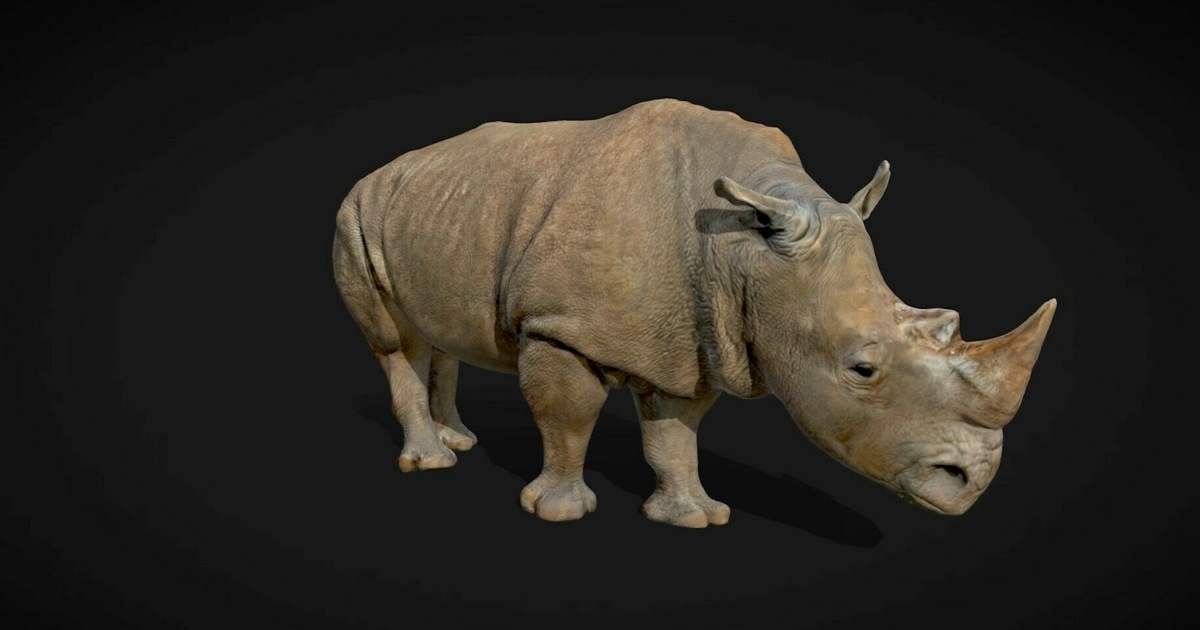 First Look is an annual film series hosted by the Museum of the Moving Image, highlighting the latest and greatest in experimental, avant-garde cinema. This year's festival runs March 16-20, and here are a few highlights:
5. Our Ark
Starting off this look at MoMI's First Look 2022 series is a 12 minute short/installation premiering inside of the MoMI galleries. Directed by Deniz Tortum and Kathryn Hamilton, this briskly paced single-channel loop explores the rise of technology, particularly in the archival space, where the film posits that we're, as a society, attempting to "back up" our world in some sort of digital Noah's Ark. With the rise of things like the Metaverse and NFTs, the digital world is more and more supplanting the physical, and Our Ark attempts to, in just barely over 10 minutes, tell some sort of history of modern simulation, as we continue to map the disappearing natural world into the ever evolving digital one. Intended for the gallery space, Our Ark is an engrossing work, with gorgeous, almost fractal imagery like a digital turtle floating through the blackest of black voids. Why are we trying to replicate instead of save? What do we want with all of this digital noise? Tortum and Hamilton have crafted an engrossing, enveloping short work that is essential viewing during this year's First Look series.
4. Murina
Next up is the opening night film, Murina. Directed by Antoneta Alamat Kusijanovic, Murina is a beautiful, tender character study that tells the story of 16-year-old Julija and her yearning for freedom from an overbearing father. Despite living in ostensibly some version of paradise, Julija dreams of breaking free from Ante, a father who is less supportive than he is abrasive and occasionally abusive. Things change, however, when a family friend arrives on shore and both brings tension among the family to a boil point and also giving our young heroine a brief glimpse as to what that freedom may, in fact, look like. With Martin Scorsese aboard as an executive producer, Murina will likely get a good deal of press, yet there's a very clear reason why the legendary filmmaker would be drawn to a film of this ilk. Director Kusijanovic turns in a film of profound beauty, taking the sun-kissed locale and embedding a sense of both youthful optimism and familial trauma into a quiet, humanist picture. Backed by the lush, evocative photography of legendary DP Helene Louvart and a star-making performance from the bewilderingly magnetic Gracija Filipovic, Murina is a captivating, heartbreaking meditation on adulthood, freedom, the conflict therein and gender norms. A must-see film.
3. Constant
One of the many mid-length films playing this year's series, Constant comes from directors Sasha Litvintseva and Beny Wagner, and may very well be the most fascinating film in this year's lineup. Ostensibly an experimental deep dive into the history of measurement, Constant is an essay film that combines gorgeous 3D animation, diagrams and live action footage to tell the story of measurement as it pertains to the relationship between knowledge and power. At just 40 minutes, the film may sound dry and almost too heady, but the film's given a superb dry sense of humor by narrator Cynthia Beatt, which when paired with this narrative that evolves from one about one's interest in understanding the human body to the use of measurement in settler-colonial history gives the film even more weight and power. Aesthetically quite similar to a piece like Our Ark, Constant is a briskly paced film that rewards multiple viewings, with its focus on three shifts in the history of measurement giving some much needed structure to an otherwise cold work. We watch as the film goes through things like the rise of land privatization in Europe, to the Metric Revolution all the way to the rise of Big Science today, all the while asking questions about agency, humanity, justice and power. Blurring the line between cinema and the gallery space, there really isn't a film quite like Constant.
2. Babi Yar. Context
Now onto maybe the toughest viewing experience of the festival, but also maybe its most rewarding and thought provoking. From the brilliant Sergei Loznitsa comes Babi Yar. Context, the director's latest effort built entirely off of archival footage (in keeping with much of his recent work like State Funeral and The Trial) tells the story of Babi Yar, a ravine just outside of Kiev where, over the span of three days in September 1941, Nazi troops murdered roughly 30,000 Jewish people in what stands as one of the largest mass executions in human history. Placing viewers directly in that point in history, Loznitsa's film is an angry, exhaustive recollection of this dark period in global history, a film about history, memory and violence that feels all the more pertinent and haunting with a larger global context here in 2022. At a pinch over two hours, the film is brilliantly reconstructed from hours of archival material, giving viewers an expansive look at a moment in Ukrainian history that's as captivating aesthetically as it is haunting narratively. Maybe the most ambitious of Loznitsa's recent found footage work, with the use of photography and even poetry, Babi Yar is an impressive, captivating and devastating lament from one of today's great documentarians.
1.The Night
And finally, the film everyone's going to be talking about. Following up his brilliant Days, beloved auteur Tsai Ming-liang returns with a new short film, The Night. Paired with Murina as the opening night screening, this 19-minute long short is a dialogue-free rumination on a changing Hong Kong. The film finds Tsai at maybe his most sparse (which is saying something), with the director chronicling the streets of Hong Kong in November 2019 during protests surrounding Hong Kong's Ant-Extradition Law. Similar in atmosphere to his Walker series, the film may lack Lee Kang-sheng but has the same sense of plaintive sensuality that has made the director a darling among the arthouse crowd. Crescendoing with a melancholic ballad about the passing of time, The Night evolves from a quiet journey through a city in turmoil into a deeply felt lamentation about the slipping away of time and our inability to do anything about it. These final few images, told in almost complete abstraction visually, are unshakably beautiful and truly unlike anything seen so far this year. A testament to a master filmmaker that at just under 20 minutes a film can produce such profound emotion.