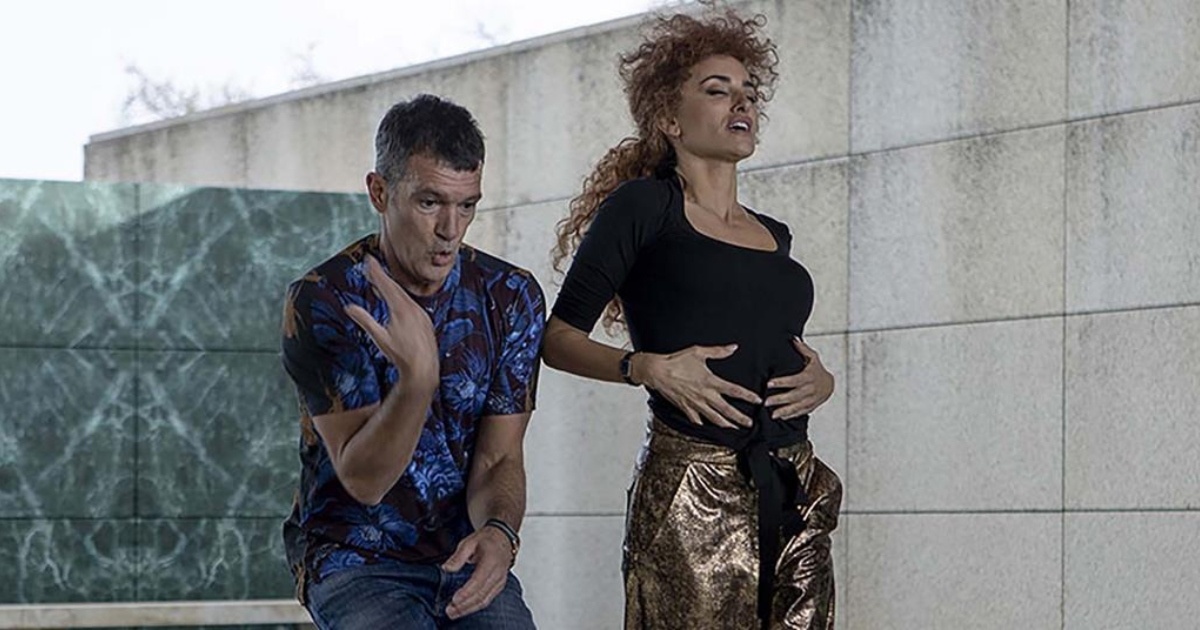 Tribeca is an annual film series highlighting the latest and greatest in filmmaking from across the globe, including documentaries, shorts, animated films and fiction features. This year's festival runs June 8-19 and here are a few highlights:
5. Fashion Reimagined
Starting off this preview of Tribeca 2022, we are diving into the again fantastic documentary lineup, with Fashion Reimagined. Directed by Becky Hunter, Fashion introduces viewers to designer Amy Powney, and tells her rise as one of the UK's most influential and important young label-heads. The brains behind the cult Mother of Pearl label, Powney is as much an activist as she is a fashion magnate, born into a family of activist revolutionaries who has followed her family trajectory and turned her business into one of the first major sustainable clothing companies. Relatively simplistic in its storytelling, what makes Fashion so engaging is both the charisma of its magnetic lead and also the fact that, in the larger conversation around sustainability and the environment, fashion seems to always be left behind. The rise of fast fashion is proof positive that the relationship between clothing and the environment is a fraught one at best, and this is a propulsive, compelling portrait of one woman attempting to break that chain, one garment at a time.
4. Subject
Next up is another documentary, this time one for the cinephiles. Entitled Subject, this new documentary from directors Jennifer Tiexiera and Camilla Hall takes a look at the ethics of documentary filmmaking, by reflecting on the processes behind some of the greatest documentaries of recent memory and the impact the productions had on the lives of their subjects. Taking on films like The Staircase, Hoop Dreams and Capturing The Friedmans, Subject recontextualizes our sudden, seemingly compulsive, consumption in all things documentary, forcing viewers to think just what their views mean for those on the other side of the lens. The conversation comes from all sides, with subjects and directors alike getting the chance to not just speak on their specific experiences during production but also the more abstract ethical conversations about what it means to shoot someone's life and turn it into a motion picture. Powerful, extremely empathetic and captivatingly composed, Subject is one of the great "films about film" to hit theaters this year.
3. My Name Is Andrea
Continuing the trend of ace works of non-fiction filmmaking, My Name Is Andrea is the latest film from director Pratibha Parmar, and looks at the life, work and impact of legendary feminist intellectual Andrea Dworkin. With names like Ashley Judd, Soko and Andrea Riseborough tasked with bringing Dworkin's literal words to life, the film is a blend of interviews, archival materials and compelling performance pieces, that all coalesce into a deeply moving, thrilling recontextualization of one of the more titanic intellectuals of modern time. Often boiled down to shitty headlines or singularly provocative pull quotes, Dworkin's writing is given much greater context here, diving as much into her radical writings as it does the life that brought those to the world. Surely bound to be one of the more controversial films here at the festival, My Name Is Andrea is a decidedly modern meditation on a feminist icon and the revolution that followed in her wake. One of a kind film for a one of a kind activist.
2. Body Parts
Rounding out the four documentaries on this list is another surefire hit for the cinephile crowd. Entitled Body Parts this Kristy Guevara-Flanagan-directed picture looks at the process around the creation of the Hollywood sex scene. Through candid conversations with stars, producers, directors and other creatives, this engrossing documentary looks at the rise of the sex scene, how exploitative they can be and the steps being taken to curb that exploitation. And that includes the experiences of more than just White, cis-gendered straight women. To the film's incredible credit, there are startlingly frank conversations about the experiences of minority women, particularly Black women, and also that of queer and transgender women, all of which give this film a shocking level of depth and texture. We see as titanic figures like Jane Fonda talk about their experiences in New Hollywood, getting roped into shooting nude and sex scenes by alcohol and a persuasive patriarchal power dynamic. We also learn about names like Sarah Scott and Sarah Tither-Kaplan who, despite maybe being less known, have had the power to speak out and speak to their experiences, causing real, tactile change in the grotesque industry that is movies. At a brisk 94 minutes in length, this is bound to be a smash once it arrives in theaters and, even more so, streaming.
1. Official Competition
Concluding this list is the sole fiction film here, and one of the best films yet released this year. Entitled Official Competition, this Gaston Duprat and Mariano Cohn-helmed drama/comedy/satire stars Penelope Cruz as Lola Cuevas, a beloved filmmaker tapped by an entrepreneur to direct his dream project. Tapping A-listers Felix Rivero (Antonio Banderas) and Ivan Torres (Oscar Martinez) to star, the production becomes as much about pitting the two Alpha Males against one another as it is creating a tangible piece of filmed art. From talk of film festival prizes to a brilliant press conference scene, Official Competition is a progressive film dork's greatest fantasy; a film rooted in the minutia of art cinema, with towering performances from three of cinema's finest capital-T Thespians. Cruz is particularly compelling here, taking on the role of eccentric indie director darling with a restraint that's brilliantly deadpan. Watching Banderas and Martinez cockfight throughout the film is also utterly transfixing, with the two having a distinct chemistry that's impossible to turn away from. Simply one of the funniest film going experiences of 2022.